Image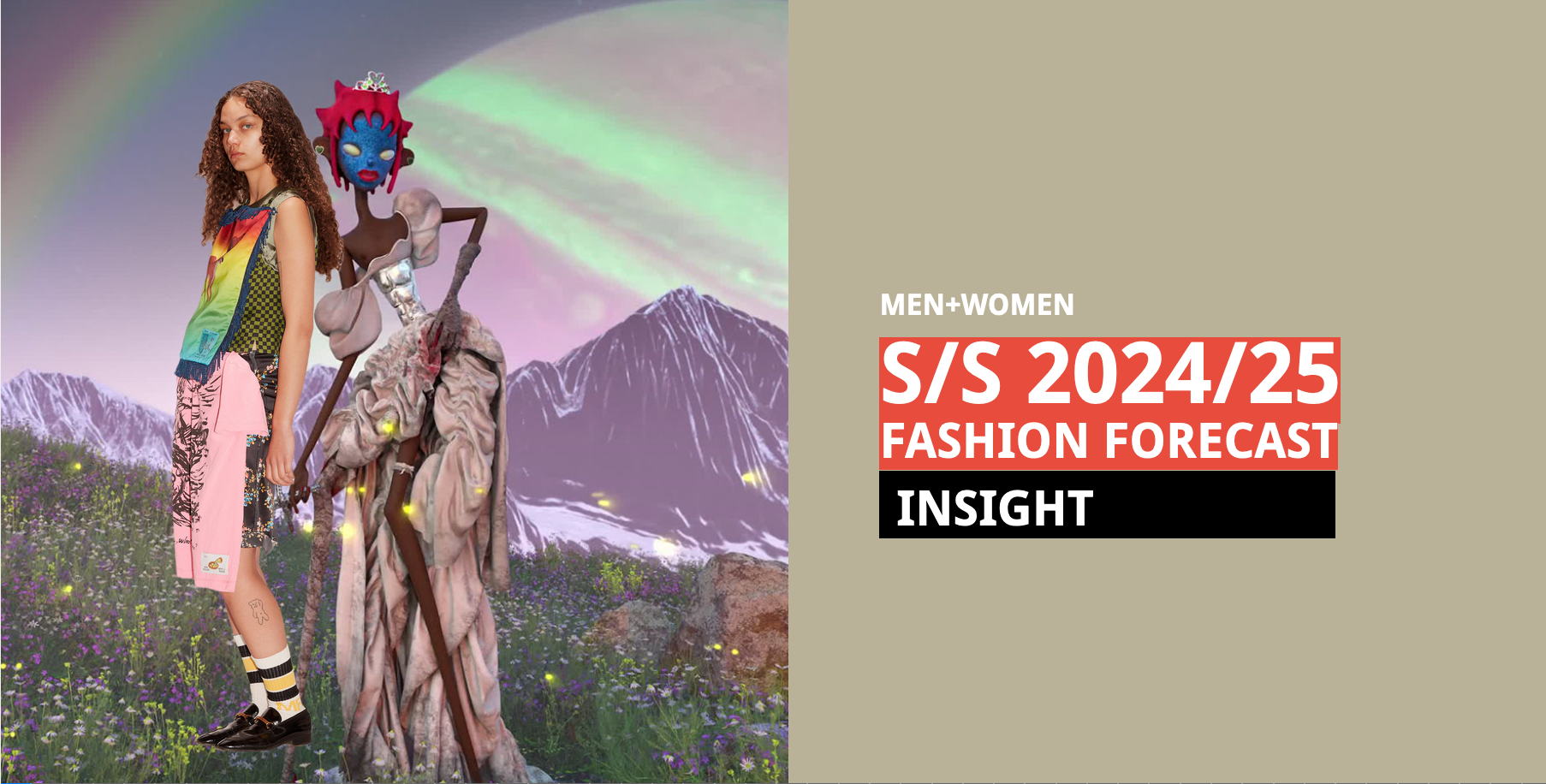 Systematic uncertainties accelerate economic recession. However, fashion is an ever-growing industry that is directly influenced by consumers' shift from wanting to needing.
From digital supply chains to strategies that transform shopping demand, to attitudes towards lifestyles, to IDEA marketing, all industries have expressed their vision for the future. Our recommendation is to seize the opportunity to move into the new style era, to initiate change from within, and adopt Web 3.0.
F-trend's Five S/S 2024 Forecast anticipates the fashion trends of mainstream consumers with the same hobbies being attracted to each other to break away from the traditional framework. 
Hoopla - The spread of the sports boom will bring prosperity to youthfulness, influenced by the 2024 Paris Olympics. Positive feedback will be provided to help people unleash their potential and talents through a variety of healthy lifestyles and attitudes. Inspirational lifestyles are returning to the mainstream through club culture. It is all about integrating freedom, power, and culture.
Fantasized - Controlled by our brains and our thoughts. We live with an eternal fear of time. But all we can do is focus on what is happening right now and create value through craft. That's how we find real power and access to peace and happiness.
The Expedition - A peak period in the holiday industry is heralded by the popular concepts of the Restart Expedition and the Time Billionaire in 2024. The retrorse holiday to the virtual resorts offers an immersive holiday. It satisfies the need for a safe and nomadic life. Relaxing and easy roaming in cities gives healing power and positive colours. A chic and luxurious holiday scene is created by interweaving practicality, the outdoors and gardening.
Resurrection - 'Man is the measure of all things. Humans have more time to reflect on the meaning of their existence and feel the changes in their surroundings due to the long-term lockdown. The abnormal natural environment, matrix interference, and unknown creatures are exposed to the public. This makes us think about whether the world exists. The resurgence of digital culture presents infinite possibilities. It also affects the real world.
Mystic Nostalgia - Mysticism and fantasy carry the nostalgic mood of the people. In animation, science fiction, religion, and fashion, mysterious natural elements are digitized. Extravagant formations and bizarre aesthetics are the results. Astonishing structures of amoebas, corals, and sea creatures can be seen in an anti-gravity fashion. Plants float in the liquid. Everything shines like the creatures of the deep sea. We witness this drowning world through the power of hope and rebirth.
Price- $ 250
Total Pages- 81
Read Later