Image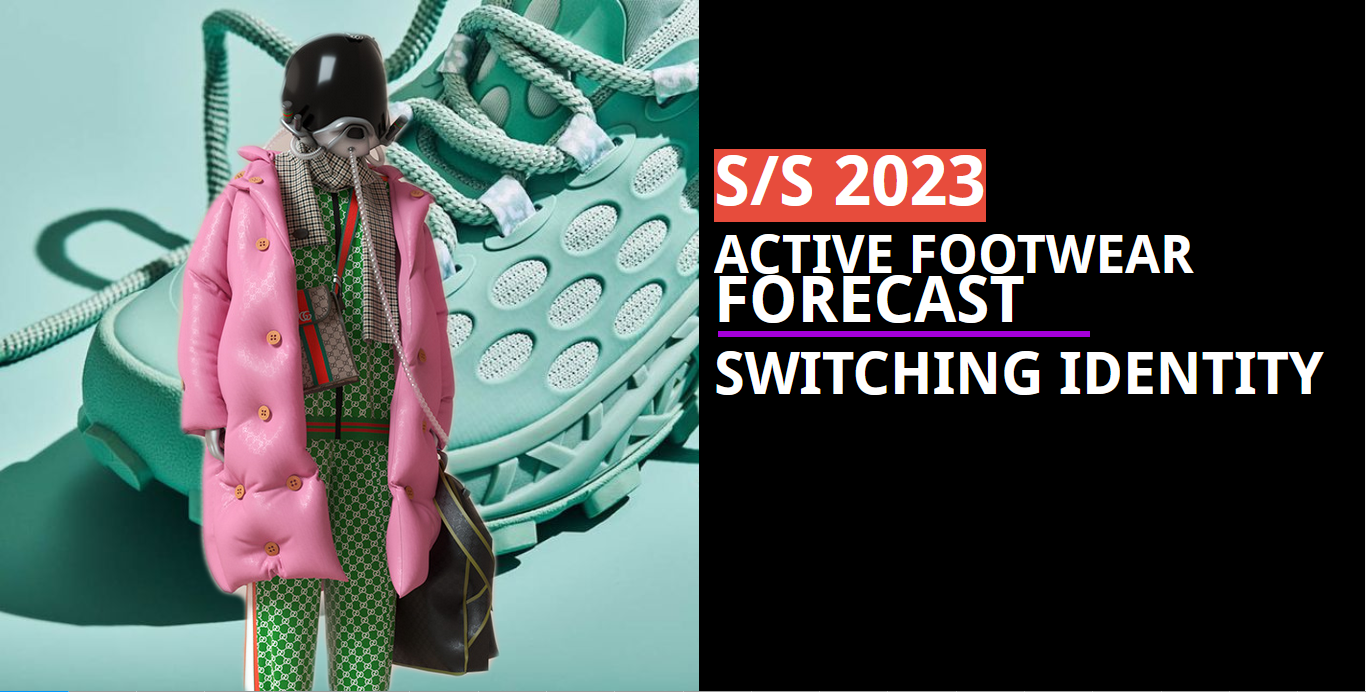 During the lockdown loneliness, and lack of playfulness transforms a human's identity into multiple bewildered characters and personalities. In the present situation, consumers aspire to explore their true feeling among the multiple volatile animated dispositions while fetching the motivation to be happy, playful, and comical senses of humor.
Consumers do not want to get defined by a single domain instead desire to jump out of the box and try self-development. Trans-scene mixed activewear with deconstructed details allows consumers to enjoy their multidimensional life.
For the footwear design development whiffs, and senses will count most to the skin and eyes. Humans will desire refinement and sensuality.
Colors are bright and humorous tones while silhouettes and details bring animated shapes as we witness in cartoon characters and at the circus. Twists, layering, animated bubbles, and chunky soles will lead. 
Read Later