Image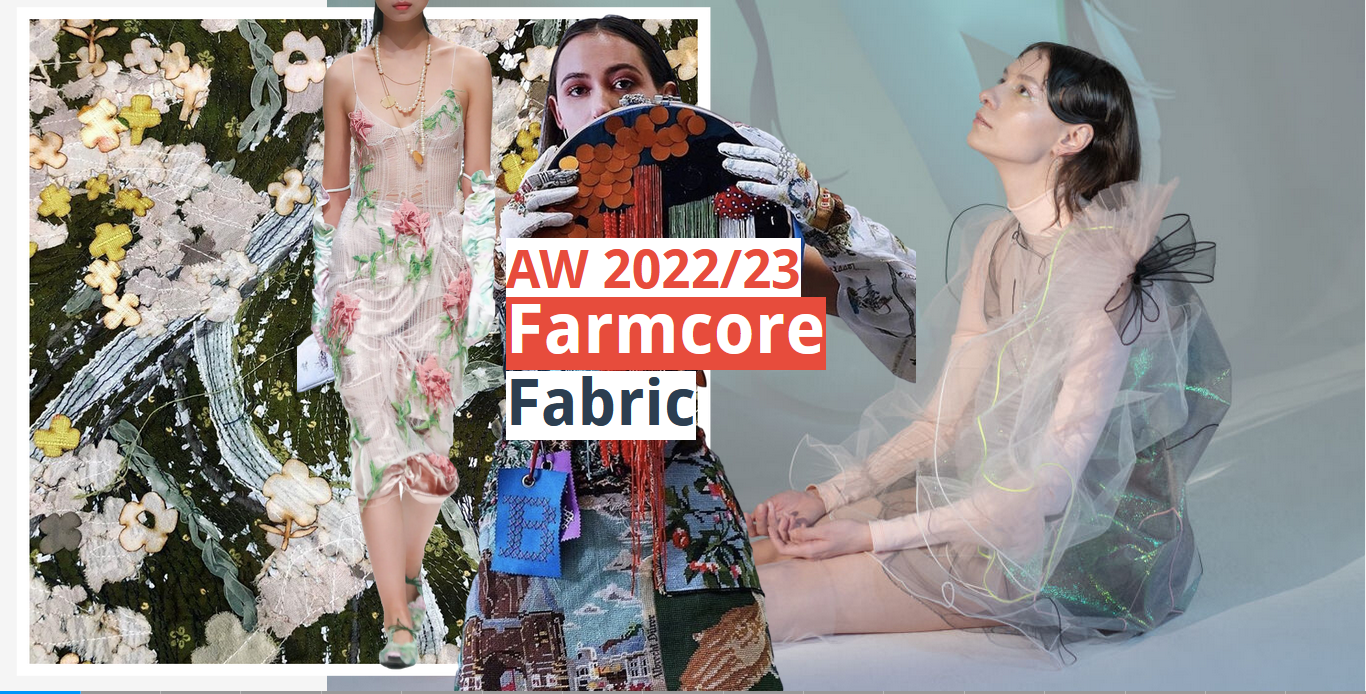 This "hybrid age" connects people with mixed identities, different backgrounds, status and cultures. The young generation glance at the world through their innocent metaphysical dream, and meet another unique themselves. Although they are strangers, they have connected spirits. 
Isolated from the public aesthetics, they are making selections between sub-culture and mainstream. Their anxiety of "mixed identity recognition" and expectation of being approved by the mainstream cause the experiences including anxiety and hope, pain and joy. 
The theme Farmcore applies handcrafted decorations and reuses wasted synthetic materials to underline the "sweet, beautiful and quirky" style through mix&match. 
This report takes sweet stretchy lace fabric, colorful handmade blend fabric, girly sheeny chemical fiber fabric and ethereal sheer fabric as the main point, inversely influencing the mainstream by their interpersonal cultures through content socialization and private domain customization.
Read Later