How Athleisure trend changing designer brand in 2021
Summary
Consumers are freeing themselves from feeling constrained by their clothes and aspire for flexible, easy to go all day clothing style to support their more than ever active lifestyle challenges, thus The athleisure trend is emerging as the strongest clothing category.
In beauty, fashion or lifestyle, the trend for wellbeing has gathered such groundswell that it's now impossible to ignore. And as juice bars, yoga clubs and healthy eateries pop up in even the most astonishing places. Fashion is driving comfort wear one step further: yoga pants.
The time has arrived to get away from the 15cm stiletto heels and welcome to flats with an invasion of mules, sneakers and reinvented babouches as cuts become more relaxed, shapes more fluid, parkas get cozy fur trim and jogging pants make a comeback.
According to Technavio- Global athleisure market size will grow by USD 122.66 billion at a CAGR of nearly 7%. while 29% growth will come from Europe only, the year over year growth for 2019 will be almost 6%.  Polyester fiber will be the most used fabric being it's economical and more durable nature compared to the other available materials.

The biggest reason to use polyester it absorbs less moisture and dries quickly. Because of this, it has become one of the most popular materials used in the industry. For instance, New Balance uses polyester in warm weather wears as well as cold-weather wears. The increased preference toward polyester in athleisure wear is expected to drive the growth of the global athleisure market during the forecast period.
Kendall, Bella, Gigi, and the other Victoria's Secret models no longer bother changing after a workout, but instead head out onto the streets in their yoga pants, with the possible addition of heels if they're going to dinner.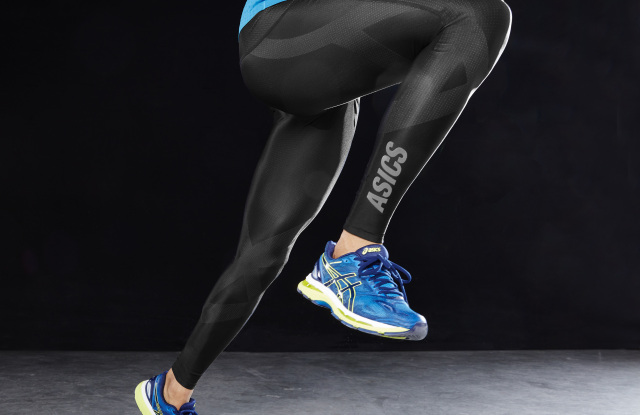 Once a fashion no-no strictly for the gym, sports leggings are now the epitome of practical dressing. They're so cool, in fact, that fashion houses are even releasing their own styles for Spring/Summer 2017, as seen at Balenciaga, Louis Vuitton, and even Y/Project
Athleisure Trend is a non-emotional and practical buying decision.
Athleisure trend is just not another style, its importance is very practical and very essential staple style for the gym. We could expect it soon to be adopted at the office as the lifestyle demands more functional solution to managing work and activity.
Women consumers have already started to be part of this evolution, the cult of the body beautiful, health and wellbeing, stretches from California's packed-out gyms to Instagirls around the globe. The result is the rise in popularity of yoga pants, which are now worn around town and not just when working out.
Are yoga leggings becoming the new jeans?
Athleisure disrupted women's jeans market in the year 2014-2015, which caused the big brands like guess and Levis to reshape their strategy. Levis had to face a 14% sales drop and Guess closed its shops to manage the incurred loss.
Levis and other big brands introduced Yoga Jean Pant with a similar level of stretch and comfort alike to legging to keep up with the consumers demand.
Our Lifestyle is changing, the things are becoming hectic which demands comfort wear and yet a very practical option, consumers need something they could carry daylong without sweating, also it could bestow us with ease and comfort.
Athleisure Trend adoption
Athleisure is going to give us a run for our money—every pun intended. We have seen how celebrities and models endorsing the gym look everywhere from tabloid covers to the juice line at Equinox. It's the casual wear that blurs the line between luxury and leisure, and everyone from Nike to Kanye West's Yeezy brand seems to approve.
Most recently, Tim Coppens debuted a collection for USAÔ in collaboration with Under Armour, and it's the newest iteration of the growing trend. "Raw, tech-infused and rooted in sport" is how the designer describes the line, saying that they "enable a platform for personal style" by making fashion as wearable as it is chic.
In many cities, such as Milan, promenades that were once flooded with women in fur, high heels and stockings are now shared with people in constant movement, who need their clothes to take them from the morning yoga session to their networking aperitivo.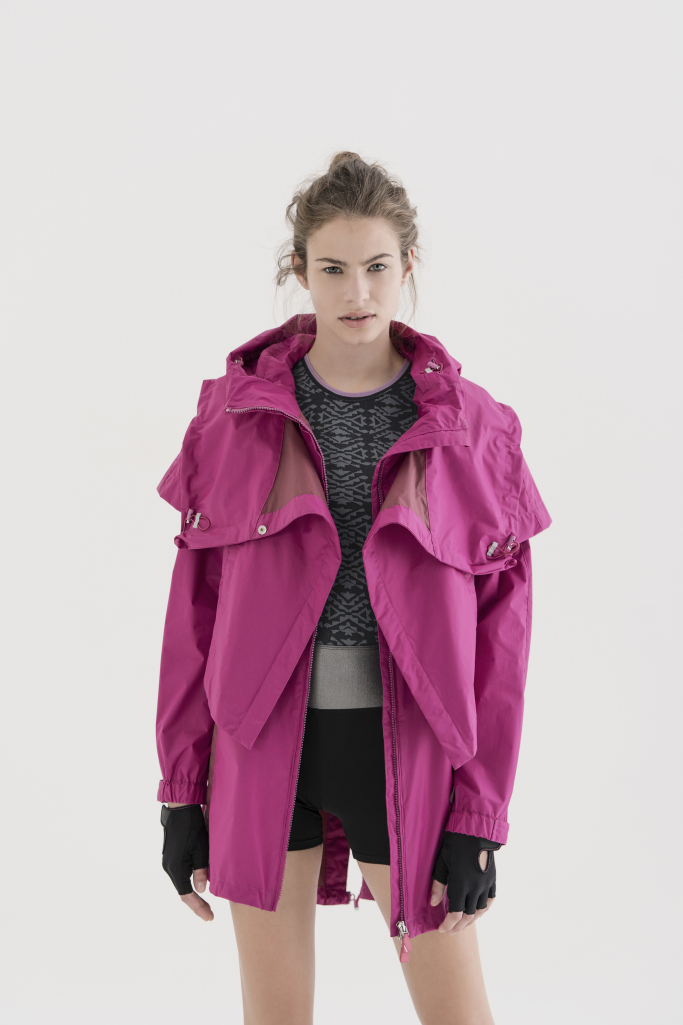 Italy-based No Ka 'Oi, launched in 2014, is one of those brands changing Milan's dress code. Owned by the Bologna-based Rilievi Group, No Ka 'Oi captivates customers with a zen mantra and designs inspired by the colors and nature of Hawaii. Designed in Italy, No Ka 'Oi's ensembles are made in the Rilievi Group's production factory in India.
"Nature is the beholder of enduring strength and we translate its elements into our apparel each season. Although we are inspired by this island's energy, Italy is our country of origin and where we are headquartered," said Michele Galliano, managing director of Rilievi Group and cofounder of No Ka 'Oi.
Since its debut, No Ka 'Oi has since been sold on Net-a-porter, Matchesfashion and in Harvey Nichols, and now has clients in the U.S., Europe, Asia, and the Middle East.
Sàpopa is a Milan-based brand that prides itself on its Italian tailored elements and one-of-a-kind eponymous sportswear fabric that the company developed with an Italian laboratory in the Veneto region. Sàpopa's material is woven with threads that contain enzymes similar to natural ones that aid human blood circulation.
During a recent press presentation, founders Piero Righetto and Maria Elena Ghisolfi invited a small number of journalists to join them at a yoga class in the swanky Hotel Magna Pars in the Via Tortona design district. Attendees were impressed by the elegant contours, light, temperature-regulated materials and the fashion-forward patterns.
Righetto said - "We realized there was room for an activewear brand that is sophisticated and infused with tailoring techniques that don't make you look like you just stepped out of the gym,"
Righetto added that the company started with about 200,000 euros, or $266,000, in 2014. It used start-up capital to help fund its team that had design and tech experience in companies such as Dolce & Gabbana, The North Face, and Patagonia. Driven by sales in global markets and in upscale stores like Harvey Nichols in Hong Kong and Bloomingdale's in Dubai, the brand expects sales to triple in 2016 from its 2014 levels.
Elsewhere, players like the tennis-inspired brand Monreal London and Lucas Hugh are emerging in a similar vein. Galliano noted that these brands are responding to the same intention of creating stylish activewear and developing their collections with their concepts and construction techniques that are similar to No Ka 'Oi.
Retail prices for Sàpopa and No Kai 'Oi are in line with the luxury market. Online prices run from about 160 euros, or $172, for a pair of leggings to well more than 400 euros, or $429, for a sweatshirt.
Athleisure Trend Growth
Based on the Global Athleisure Market Report from Allied Market Research, it is indeed athleisure trend is still on the rise. In 2018, the athleisure market size was valued at $155.2 billion, while in 2026, it many be expected to reach $257.1 billion. 
In the U.S., activewear sales overall are still growing: they grew by 11 percent in 2019 versus the year before, compared to a two percent year-over-year rise in total apparel sales, according to the U.S.-based NPD Group.
The founders of the Hong Kong-based fashion development firm Vertical Collective stressed the need for emerging activewear players to cater to performance as well as art, science and the tricky business of complimenting a feminine silhouette.
"The brands that are succeeding in this market are focusing on aggressively pushing trends forward in order to stand out. The most relevant product needs to give a nod to streetwear but find a way to stay feminine and sexy since it is all about showing off your body — that is not an easy intersection," said Vertical Collective's co-founder and co-CEO Katherine Zabloudil."
Zabloudil's partner, Morgaine McGee, praised brands such as Sàpopa for their smart, patented innovations like Sleggings, a pair of workout pants that hide a woman's backside with a discreet flap.
"Sleggings is an incredible new take on active leggings, but it also provides a bit of modesty for those women who may not be into showing it all off," McGee added. "Couple that with state-of-the-art [Made in Italy] fabrics they are using, and you have a winning combination."

 Athleisure victim: Drop-in Luxury lingerie wear sale.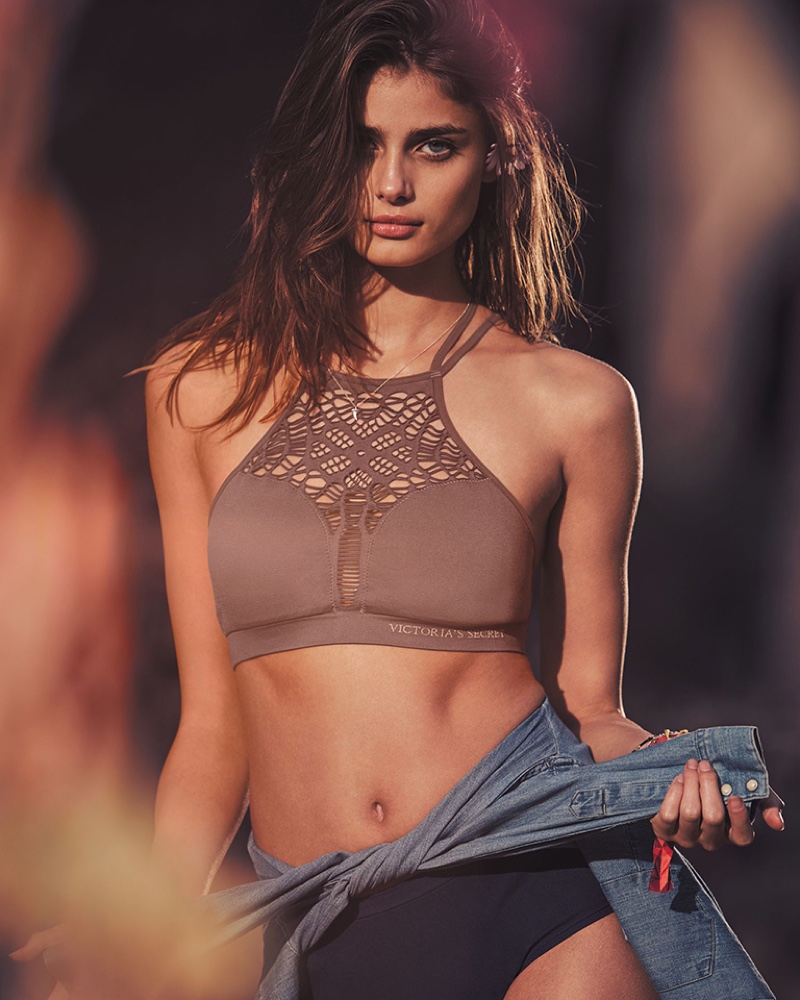 Victoria's Secret has long been known for its heavily padded bras. But this spring, it took a turn and started selling bralettes - the latest trend in the bra industry. According to The Wall Street Journal reports, the rise of athleisure trend troubled the brand's padded bra's sales. The brand is now forced to come up with a sports bra.
It's twofold: one, The Wall Street Journal points out that bralettes are cheaper than their padded counterparts, hovering around $20, versus a more expensive regular bra.
Sports are slightly more expensive than that, and The Wall Street Journal points out that if people are buying more less expensive apparel, that will damage the company's overall sales. In its most recent fiscal year, it amassed nearly $7.7 billion in total sales.
Even Victoria Secret had started a campaign to promote paddles is sexy to tackle the challenges of its existence in the current lingerie market.
"There are no barriers to entering in the bralette game," Gabriella Santaniello, analyst and founder of consulting firm A-Line Partners, said to Business Insider in April. She cited multiple companies selling bralettes, from Aerie to Urban Outfitters.
These other companies also have an au natural look more innately built into their brand DNAs.
"You have these other brands that are less so overtly sexy and much more focused on being natural," said Nomura analyst Simeon Siegel said to The Wall Street Journal. "It's too early to say it will steal a dramatic share from Victoria's Secret but it's not too early to say that there's a real consumer preference for it."
Victoria's Secret has been trying to appeal to that preference with a marketing campaign that declares that "no padding is sexy." However, consumers are used to the company hawking heavily padded bras and curvaceous bodies; it sends a mixed message.
Purchasing decisions - Physical and body comfort is the biggest lifestyle evolution which is affecting the buying decisions of millennial customers. "The characteristics and simplicity of athleisure wear are a natural fit in this comfort-focused environment while providing more fit flexibility and ease of shopping. Brands that take note of these key elements will be more likely to stay with Millennials as they mature." Among customers of all the age group, 80% of customers buy bra's planned in advance. Over 50% of customers buy 3 bras' at a time.
"It's definitely not just for the gym," says Kelly Wong, Lane Crawford's general merchandise manager. "We encompass the idea of the customer lounging in athleisure, doing sports in them or even extending its versatility to wear to work and go straight to the gym afterward, hassle-free."
"It's a shift that we are seeing within our daily lives," says Lisa Aiken, Net-a-Porter's fashion director. "Very often, we are not training alone. There's a social element in taking fitness classes together. It's another dressing occasion that we need to find a solution for our customers."
"It's not just a trend. It's a lifestyle," says Remo Ruffini, chairman of Moncler which in 2010 launched the Grenoble collection focusing on high-performance sportswear for extreme climates. "A small number of people began holidaying in prestigious mountain resorts during the 1950s. High-altitude clothing has since been transformed."
Athleisure and luxury market adoption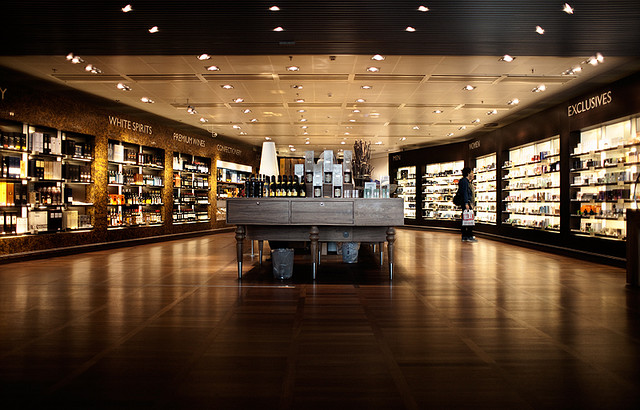 Athleisure and Luxury Sneakers
Fashion houses have been quick to jump on the bandwagon. Chanel, Dior and Louis Vuitton are offering couture sneakers while Fendi, Chloé, and Hermès are launching capsule collections specially designed for skiing and cross-fitting.
For the Spring-summer S/S 2020 season Luxury sneakers price worth more than 700 euro started to get its presence over the streets. Louis Vuitton was one of the highlights of the men's spring 2020 season sneakers, with Virgil Abloh transforming the secluded Place Dauphine into a tourist destination with an ice cream truck, balloon artists and Eiffel Tower keychains.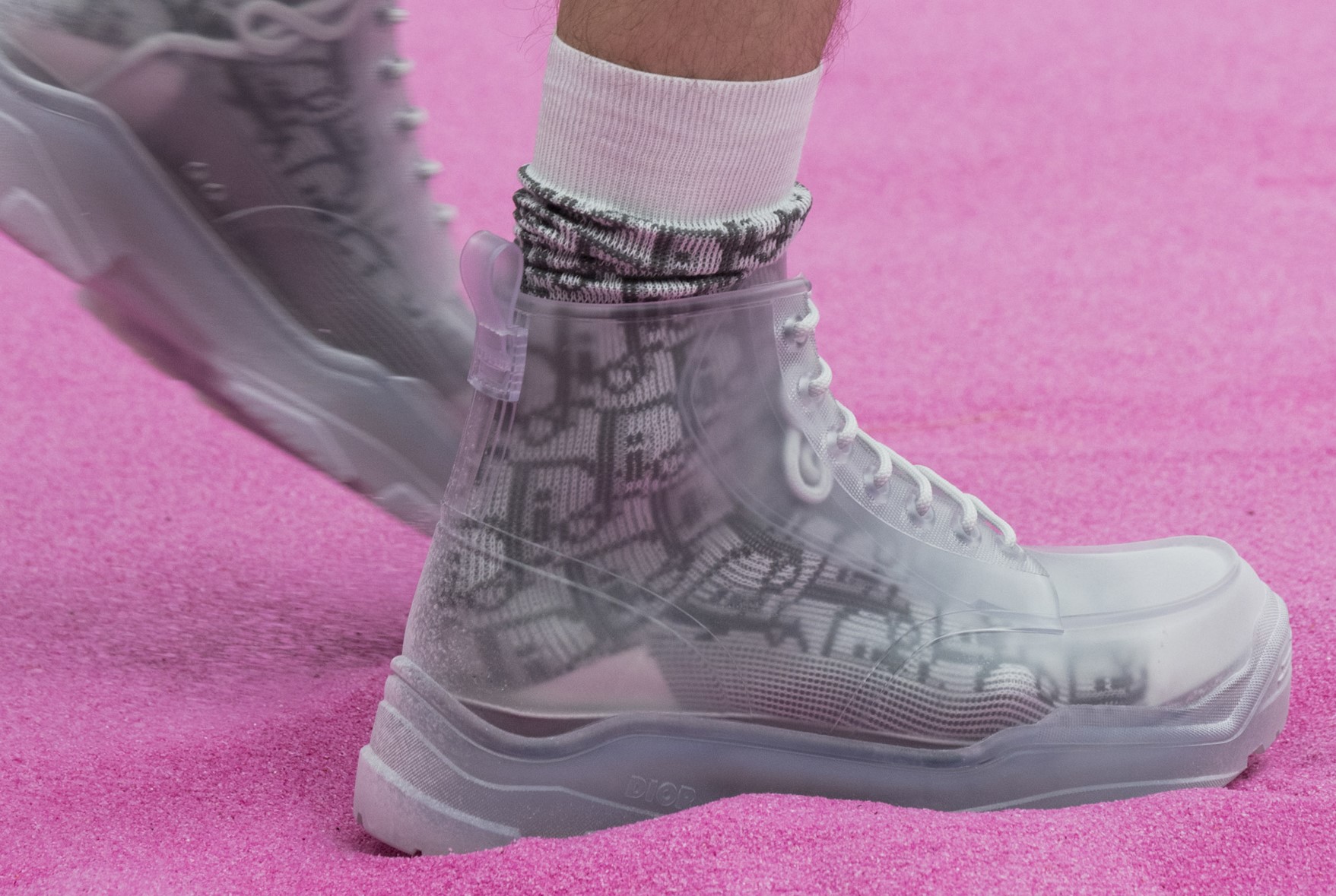 He also debuted the 508 High-Top LV Trainer — an Air Jordan-like model with cream lilac and blue suede finishing and red nylon laces. There was a new, unnamed running sneaker style on offer, too, and both were accessorized with plastic luggage tags, serving as a reminder of Vuitton's heritage in travel.
This Spring-Summer season there was more sneakers than ever spotted during the men's spring runways compared to the last few seasons on the runway as well as on the street, even though many designers said the general trend is towards a more "dressed up" style, and away from streetwear.
Sneaker designs differed from collaborations such as Undercover x Nike; Ambush x Converse; Asics x Kiko Kostadinov; Craig Green x Adidas, and Random Identities x Li-Ning to swanky models such as Rick Owens' bondage-inspired low-tops and Byredo's Byproduct sneakers made from leftover leather from the production of Byredo handbags.

High-end retailers have invested in campaigns dedicated to athleisure. One example is Lane Crawford's Fit Room concept. Two years ago, luxury e-tailer Net-a-Porter launched Net-a-Porter Sports Channel designed for 11 sports including golf, yoga, and dance.
"In terms of the price range, even at a premium level, the price is usually justifiable with the amount of technology that's gone into the fabric and construction," Wong says. "Which is why this category also has such huge potential as it's a practical, non-emotional purchase."
With the growing prominence of athleisure, the category is filled with premium luxury labels catering to luxury consumers. The athleisure trend has shown few signs of slowing down. The past few years have also seen the focus on sportswear highlighting cutting-edge technology and integrating it with wearables which enables tracking of daily health stats. Niche brands are embracing the trend with an innovative edge - Moncler's Grenoble line, Athletic Propulsion Labs, Aeance and DYNE - to name a few.
Athleisure Suits
As pandemic is driving people to work from home there is a new emerging urge to focus on home-based lifestyle fashion products with a relaxed fit, supple fabric with little stretchability.
The pandemic has opened consumer's eyes to dress codes and the perception of wellbeing being associated with appearance, which is most likely here to stay.
Smart casual with athleisure attributes will continue to replace suits, except in more traditional businesses, such as finance companies and/or law firms, boosted by the increase in working from home, but especially by younger consumers, and Millennials.
The above situation will further fuel the demand for the relevance of comfort along with the the search for cost-benefit will continue to drive demand for functional and technical attributes over aesthetics, translating into more simple, versatile, and casual looks for daily life.
2021 Athleisure trend: post covid impact
Indoor-outdoor wearability footwear trend update-
The simple slip-on, which has been the subject of billowing demand this season for its indoor-outdoor wearability, remains a sure-footed favorite for SS21. 
This hybrid shoe is made fresh with playful silhouettes: Proenza Schouler showed squashy mules that were reminiscent of clouds – a symbol of comfort if ever there were one – while JW Anderson updates the classic penny loafer with a gargantuan buckle that turns this simple mule into a swashbuckling silhouette that's as ideal teamed with a sock and slacks as worn with midi-length dresses.