5 consumer profiles impacting Activewear Trends in 2023/24
Summary
As consumers are facing lockdown globally making many concerned about going outside, indoor activities will be very important for the activewear product development. Also due to cancellation of the organized sports activities in 2021 parents and children are turning to their backyards to keep active and busy.
From the last few seasons, the difference between the activewear and athleisure market spotted winning the various consumer's profile. As millennials and Genz consumers are more like demanding the conscious fashion, and polarized for a social cause or highly interested in on-demand quick satisfaction from the brand, brands need to come up with the highly personalized options. The activewear market in 2020 and 2021 will revolve around the technical and digital lifestyle satisfaction while coming up with sustainable fashion. 
Key Message on 2021/22 activewear market
Outdoor venues or indoor alternatives will continue to be encouraged. Open-air activities remain beneficial, especially the therapeutic effects of the outdoors on mental wellbeing.
Sales of outdoor sports and toyes will surge. Growth in the Outdoor and Sports Toys super category was driven by several categories that experienced strong dollar gains during April, including Playground Equipment (+81%), Skate/Skateboards/Scooters (+107%), Ride-Ons (+78%), Water/Sand Toys & Accessories (+47%), Pools (+161%), and Sports Activities & Games (+25%).
Safe outdoor environment will be must for germ and virus free work culture. The key to survive for the food and restaurant industry is essential to survie its business
City dwellers are searching for an Outdoor Oasis to support their mental and physical wellbeing. Consumers still desire socialisation and human connection despite health hazards associated with large gatherings
Brands need to target the right to gain more brand loyalty for that we have selected the few consumers to profile those who will lead the market. 
In early 2017, Running the USA, a nonprofit organization devoted to long-distance running and racing in the USA, revealed in an in-depth survey that for the third year in a row, the number of road race finishers had gradually declined. In 2016,
The Wall Street Journal published an article also addressing changes in fitness habits, Millennials' preference for non-competitive fitness activities, and what the future may hold for running events. 
Despite this seemingly pessimistic scenario for new business opportunities, independent apparel brands are continuing to crop up and are attracting those athletes who have remained loyal to this activity.
Most of these new brands are born as a result of their founders' desire for a different running-apparel aesthetic or their continuous search for good quality sportswear. 
The reason for this lack of high-quality athletic apparel is due to bigger companies, e.g. Nike and Adidas, focusing most of their research on developing shoe technology and not on technical clothing innovation. Another reason is that most major-brand sports garments usually have a unique aesthetic — often very colorful with visible logos — that doesn't please a large part of the running community.
This was the case with Path Projects, a company founded in 2017 by Scott Bailey, an ultra runner and former CEO of One Distribution Company, the parent company of skatewear brands Supra and KR3W. He was dissatisfied with the running apparel on the market and decided to create a line of neutral-colored, minimal-style clothing made from the best fabrics he could find.
As reported on GQ's website, over the last five years at least a dozen new brands have entered the market with similar origin stories. The British brands Ashmei and Iffley Road; the Danish brand Doxarun; and the American brands Isaora and Tracksmith, the former American brand focusing on expensive training gear and parkas and the latter investing in a vintage Ivy League aesthetic to name a few.
Similar to the craft beer movement, these independent brands are taking advantage of online shopping and the ease of social media marketing and are creating high-quality clothing for those runners who seek garments to fit both their needs and individual style.
Activewear Consumer Profile:
The definition of sport is broadening thanks to the growing profile of urban sports and e-sports. In cities across the world, river-surfing, women's 5-a-side football teams and garage gyms are creating spaces for community and experimentation.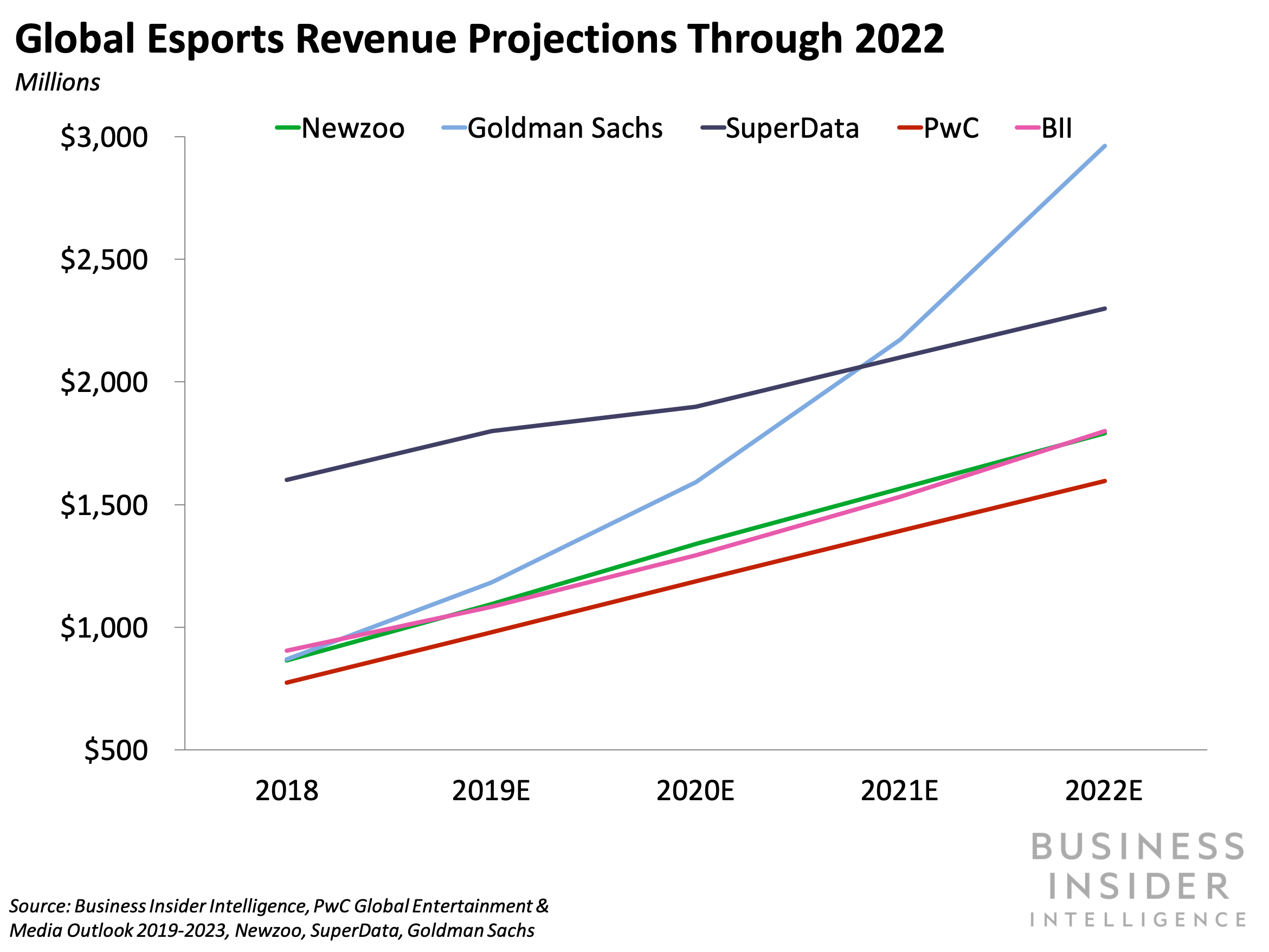 Meanwhile, e-sports are attracting huge audiences to watch the world's best videogame players – game-streaming platform Twitch reports that fans watched 434 billion minutes of content in 2018 alone.
New cultural hubs are emerging across Africa, the Balkan states and Central Asia, as we look for different perspectives. Travel is changing too, as we seek new experiences away from the Instagram-inspired tourist drag, whether that's forgotten nature parks, regional cities or traditional resorts.
Indoor Generation: Consumers prefer home gym
Thanks to technology, we're now living in an era of food-delivery apps, online shopping, binge-watching on-demand television shows, and work-from-home flexibility.
In this world of convenience and tech-connectedness, why do some people report feeling sluggish, depressed and even perpetually sick?
Based on our research more than 68% of consumers said they would prefer the home gym system rather than visiting the gym center. According to the recent study, more than 90% of people in the USA live at home, the less physical activity and rise in homely comfort would further demand the soft sporty style and fluid fabrics.
Consumers spend 90% of our time indoors and our homes are so well insulated that not enough fresh air and daylight can get in. Today, 84 million Europeans currently live in buildings so damp and moldy that they are a potential threat to physical and mental wellbeing.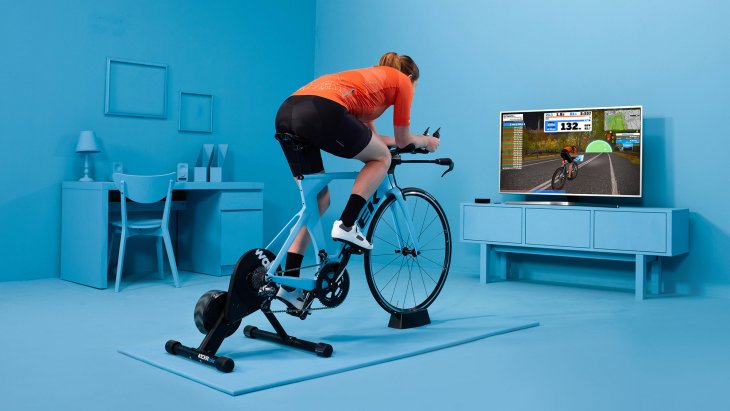 The resulting poor indoor air can provoke a whole range of illnesses from headaches and sore eyes to allergies, asthma – and worse. People are 40% more likely to have asthma when living in a damp and moldy home. 
Brands need to work on indoor activewear where fabrics could provide you the possibility to allow fresh air and breathable and damp drying tech.
Nomad consumer-
Demand for the Activewear with utility and technical details are now must-have for on the go consumers.
The digital nomad's demand for clothes that are highly comfortable with sports features while doing any activity, thus from the last few seasons, big pockets, elastic knot details became essential merchandise for a way to carry their big sized mobiles, purse, and few other daily essentials. The growth of the Utility fashion trend has also fueled the demand for the utility-active wear category. The technical utilitarian based sport parka will be an essential item for the winter season. Big front and back pockets also add the style statements.
Extreme outdoor sports. Outdoor apparel, such as weatherproof jackets, raincoats, hiking boots, adventure-ready accessories, and utility pocket pants, has been appearing as much in big cities as in natural habitats. The rise of this new functional dress code is considered by some fashion experts to be a new form of escapism from the urban and digitized world signifying a growing desire to connect with nature.
As the lines between working out and "going out" are blurring, future activewear has evolved into balancing functionality with fashion. From metallic colors to leggings with zips and pockets, the demand for hybrid sportswear pieces is growing strong. In fact, searches for leggings with pockets are up 180% over the past 3 months while searches for "zip leggings" have risen by 76%.
Yoga culture
According to Lyst.com:- The rise of yogic culture over the last two years has resulted in a 42% increase in the number of yoga-related products sold through Lyst. 
Fashion searches for yoga clothing have increased significantly with the demand for "yoga leggings" specifically up 36% month on month. More than 32% of activewear shoppers on Lyst opt for colors when buying yoga wear pieces.
According to online searches indicate that pastel colors especially light blue, baby pink, lilac, beige and white – have gained traction and are frequently being used in "yoga" searches.
Backpackers- Rise of bicycle sports
In the US, the UK and other European companies there is a 26% rise in bicycle pack related activities that are expected to rise in the next two years. In a world concerned about sustainability, pollution, health, and convenience, perhaps the tech-forward answers to today's commuting problems are electric bikes.
The growth of the electric bike industry also brings an opportunity to the fashion world to develop a new highly fashionable option for travelers to inspire them. 
Electric bikes are gaining popularity in Europe and Asia by storm, and big cities of the USA like Los Angeles and Atlanta possess a demand for the e-bikes on the streets, and the prospects of commuter adaptation seem promising. 
Key Takeaways:
Over these past years, there has been a decrease in the number of road race finishers in America as millennials opt for more non-competitive activities.
New running brands are being launched by athletes who want high-quality, technologically advanced sportswear.
These labels differentiate themselves from big sportswear companies by focusing on creating apparel specific to runners' needs and individual style.
Consumers look for the breathable and damp drying tech with the enzyme-free materials.
As the highly polarized consumers are on the rise it is an imperative practice to be a brand that could offer personalized sizes and fit.
From the last few seasons, bike shorts spotted emerging strong. While the trend seems growing as an alternative to the normal shorts this is becoming a key item.
Rise of Athflow in 2021 and onward
Athflow emerges as the fresh name in the fashion business that combines Athleisure, Elegance, and Flow. This style is seeking a comfortable and fashionable balance between office dressing and daily styling.

According to the recent 2020/21 detailed analysis of consumers, it is anticipated the global fashion trend of 2021 will focus on Smart casual.
We noticed many consumers wearing sports pants during a pandemic, the release of vaccine won't leave our leisure clothes in the dust at least before 2022/23. We expect comfortable clothes will play a leading role in the wardrobe for the next two more years.
Outdoor Oasis
Outdoor venues or indoor alternatives will continue to be encouraged. Open-air activities remain beneficial, especially the therapeutic effects of the outdoors on mental wellbeing. Businesses can replicate their indoor offerings outdoors by building temporary structures and improving infrastructure.
Integrating Outdoor Oasis features will become essential for leisure and entertainment providers to attract new customers and retain loyalty