S/S 2022 Consumer analysis and and Impact on fashion trend
Spring summer 2022 fashion for men and women have a message for the people is feel young, confident and be spirited, while get ready for the outdoor sports like skating, basketball, and cycling.
Spring summer 2022 fashion for men and women have a message for the people is feel young, confident and be spirited, while get ready for the street sports like skating and cycling.
After a long breakup from outdoor life, designers drove the idea to celebrate freedom and be a nonconformist. People need touch and real compassion to express their feelings through dresses that bring joy and make us feel young and free.
Most of the luxury brands except few like Valentino did not prefer to rush for new streetwear territory, but many designers understand they need to change their strategy especially after the new consumers lifestyle changes established during COVID-19 situation by teen and very young consumers.
Consumer behaviors for 2022
Consumers are seeking sources of joy as the continuing pandemic and other local and global crises—from political unrest to environmental threats—have caused them anxiety and stress. Following the pandemic, many may be feeling a kind of 'survivor's guilt'; as a result, consumers need to allow themselves to feel much-needed joy and happiness.
Digital technology has become a common way for many to find entertainment, but consumers are looking for fun and playfulness in all areas of life. They have a new sense of appreciation for finding joy in everyday things and being at the moment.
What currently everyone demands is joy and freedom- freedom from every restraint and hit the streets, an outdoor world in a hippy and nomadic way.
Almost past two years were terrible for humanity, most breathed in a constant lockdown situation, while global activism during the Black Lives Matter has developed an atmosphere of distrust between races makes it vital to forget the unfortunate past and reassemble everything from scratch.
What currently everyone demands is joy and freedom- freedom from every restraint and hit the streets, an outdoor world in a hippy and nomadic way.
These are the consumer behaviours during and post covid-19 will shape the future of S/S 2022 fashion trends.
1-Rise of Skateboarding subculture at the street and Runways
The pandemic motivated people to rediscover the outdoors. Meanwhile, social media platforms like YouTube, Instagram, and TikTok are bringing greater visibility and representation to skateboarding.
The market was at $1.9 billion in 2018. Before the pandemic hit, it was projected to reach $2.4 billion by 2025. Now, it's likely to grow even more." This is something we're seeing all around the 80 countries that we sell to in the world. "It is expected, by the end of 2021, there'll be more skateboarders in the world than ever before."
And to top it off, the Olympics included it as a sport for the first time this summer. So it makes sense that during the coronavirus pandemic, after spending months at home stewing in our existential dread, Americans have turned to roller skating as a means of escape.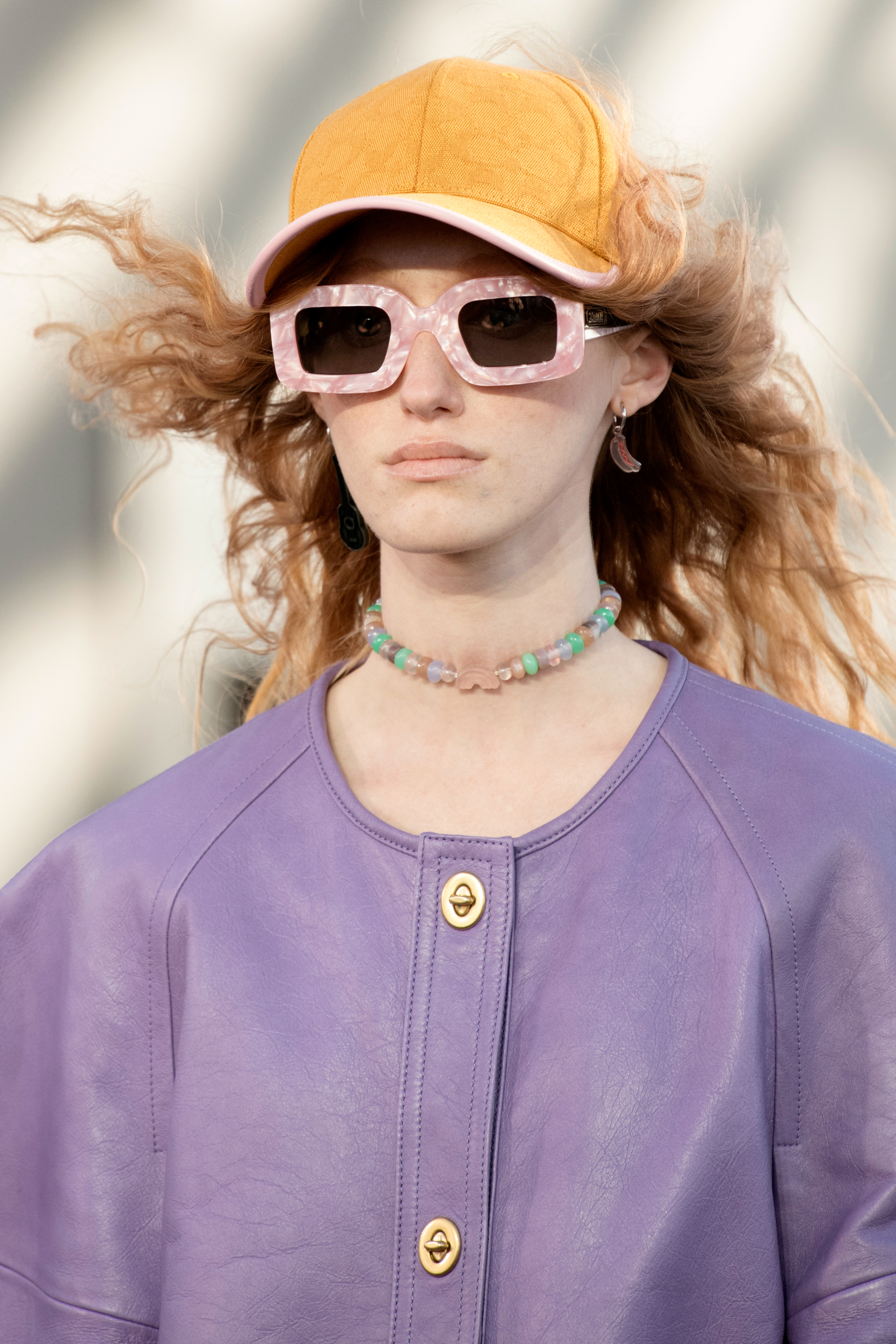 Coach shifting their style direction to the TikTok generation desperate for their "15 seconds of fame. Coach's collection is a clear hint designer's bent to the youth market and focuses essentially on street lifestyles more than ever.
The oversized silhouettes gave way to skate-inspired brand signatures: big, boxy tees; calf-length board-shorts, and low-rise jeans are worn with exposed boxers and no shirts.
Coach styles with a hodgepodge of blouson leather trousers, curve swallowing tees printed with logos of classic NY haunts, bead necklaces, hot dog earrings, kisslock anoraks, and the occasional pump.
It is a direct indication that Coach aimed a much younger audience both by presenting this video and by the grunge-prep-seventies-denim "streetwear" looks shown this season. There was a Perry Ellis by Marc Jacobs vibe, especially with all the "vintage-y" t-shirts and low-slung waistlines, but it felt a little late.
2-The rise of the skater girl
Skaters find community through 'SkateTok' videos
Ruby Medina says she hears customers talking about what they've seen on social media when they come into her family's two skate shops in Venice, Calif. Her parents started the business more than two decades ago after immigrating from Mexico and El Salvador, but these social media users are driving demand like never before.
Thousands of usersat TikTok were posting videos of themselves skating around town or landing tricks. A burgeoning online community affectionately referred to as "SkateTok" had emerged.
Roller skating has exploded in Toronto and throughout the GTA and while roller skating never really went out of style, its popularity skyrocketed throughout the COVID-19 pandemic as people stuck at home, looking for something active to do outdoors, saw their social media feeds swell with joyful videos of trail skaters and roller dancers.
3-Consumers are worried about getting old-
Covid 19 made people felt aged. "Covid-19 has taken a toll on everyone when things go wrong, besides getting or dealing with the virus, that puts additional pain on the process of getting old, or just feeling old.
Mental health practitioners also warn that the constant news of people losing their lives to Covid-19 and time spent in isolation could weaken and age the mind. This has a ripple effect on the body.
"When the unexpected, like death or loneliness, occurs on top of dealing with so much unknown and navigating around a crisis that shows no sign of abating, then this can all add to the ageing factor," says Kallenbach.
The novel coronavirus pandemic has exhausted us. Time feels heavy and draining. Tuesday was a week. April seemed an eternity. Grief, anxiety, tedium, loss of control, restriction of movement, none of them rejuvenating, are part of our regimen.
Another casualty is "we've lost a kind of innocence. Our children have lost a kind of innocence," says psychiatrist Michael Baime, director of the Penn Program for Mindfulness at the University of Pennsylvania School of Medicine.
According to few, they started to feel a lot more lethargic. There's no motivation to exercise." It's a bore not having to be at a specific place at a given time. "It's sort of an existentialist question: What's the point of having a set structure?
Impact on Beauty Industry
We may also be aging in reverse, reverting to youthful behavior. Like occasional tantrums. Or, at every possible meal, desiring ice cream, noodles, sugary cereal and massive quantities of peanut butter straight from the jar.
Throughout the pandemic, 49% of those who haven't had plastic surgery revealed they are welcoming to cosmetic or reconstructive treatment in the future. Of those, 28% would consider a first-time cosmetic procedure. Those who had previous procedures reported improved overall confidence, while 29% of all respondents indicated specific treatments — such as rhinoplasty, face lifts and breast augmentation — are top of mind for them.
100% increase in lower facelifts, neck lifts, and jawline tightening procedures compared to her practice's pre-pandemic appointments.
Effect on fashion industry- Return of Young grunge and Kidcore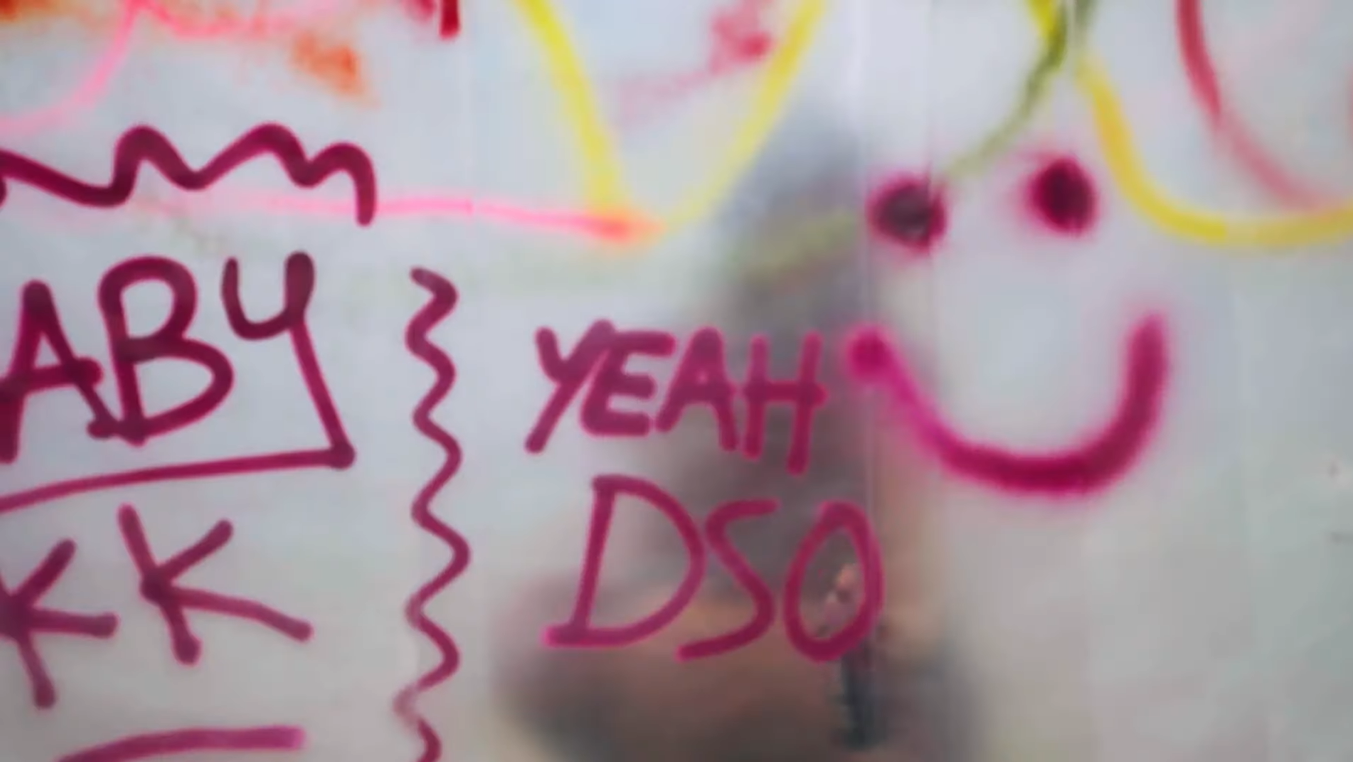 Consumers felt getting old and depressed that demand the fashion industry must work on transforming its direction towards making clothes edgy, childlike 90's and 20's styles and a lot of youthful attitude in sequins, satin shines and that is free from every restraint.
Fashion Industry must use the fearless attitude of extreme youth to present the classic charm of street culture. Art forms like graffiti, skateboarding, and rap are just like their mother tongue and become the manifestos of self-expression.
Youth use their fashion fetish to demonstrate the endless possibilities of wild growing and break the gender border to create a new scene of gender fluidity.
Tom Ford- Let the sunshine in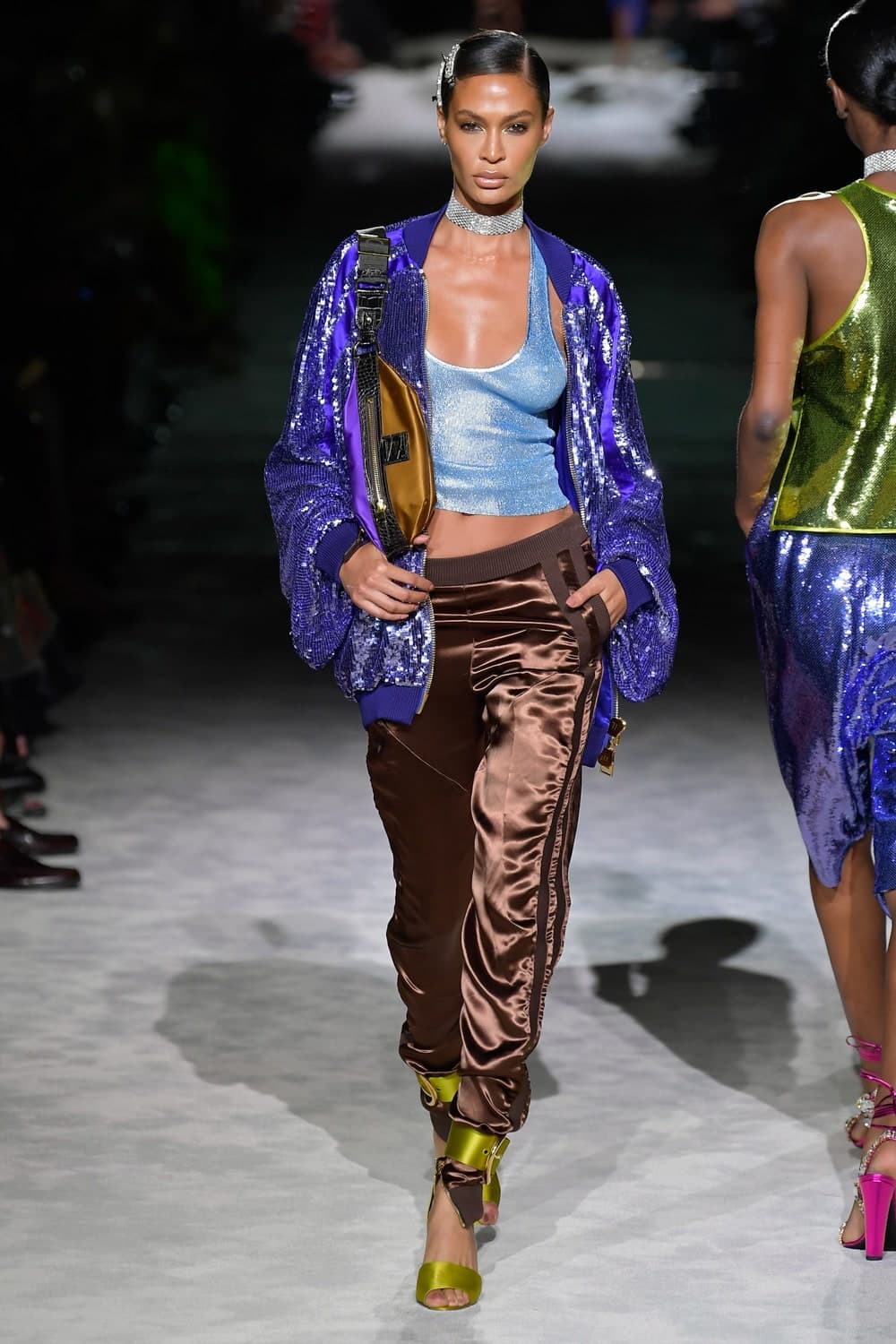 Ford embraced colors in his work in those early years and mentioned how fashion has also evolved in the digital era where flashy clothes are now required. Thus, this particular array of the brightest possible combinations.
Tom Ford perfectly crafted the notion of his S/S 2022 fashion for the consumer's desire for celebration and bright world in something that is neon, acid green, pool blue, fuchsia and orange tones and a lot of sequins. A hyper-decorated and sparkling clothes, purposely overdone to enliven the current mood of positivity.
The looks include basketball shorts, oversized blazers that bring sporty attributes, and includes crystal studded choker and barrettes, and a towering pair of satin heels.
Isabel Marant- Sporty Rave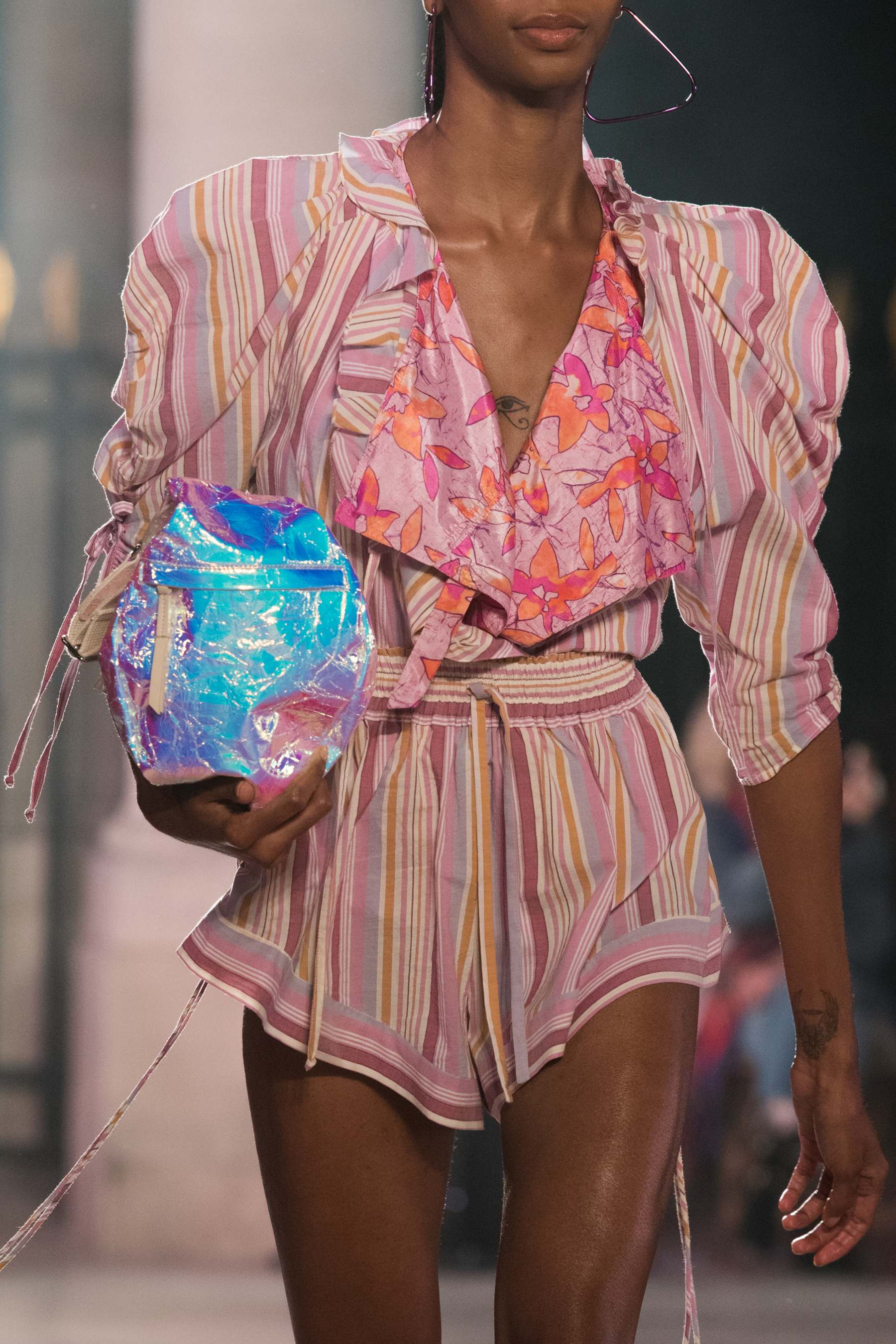 Marant makes the kind of clothes you accessorize with messy hair, a cigarette, and a lipstick-stained wine glass. Trousers you push into tall boots, but don't push in so far that they lie flat.
The goal is to look disheveled; like you are rushing to get somewhere because you were busy doing something worthy of making you late.
Isabel Marant understood consumer's demand for the festivity, brought a rave-like set in wooden high heels and platforms, clothes, light, airy, sporty and bright, low slung jeans and crop tops, windbreakers, easy silk dresses, and overalls with ruffled lace tops.
Dsquared2- Fairytail Grunge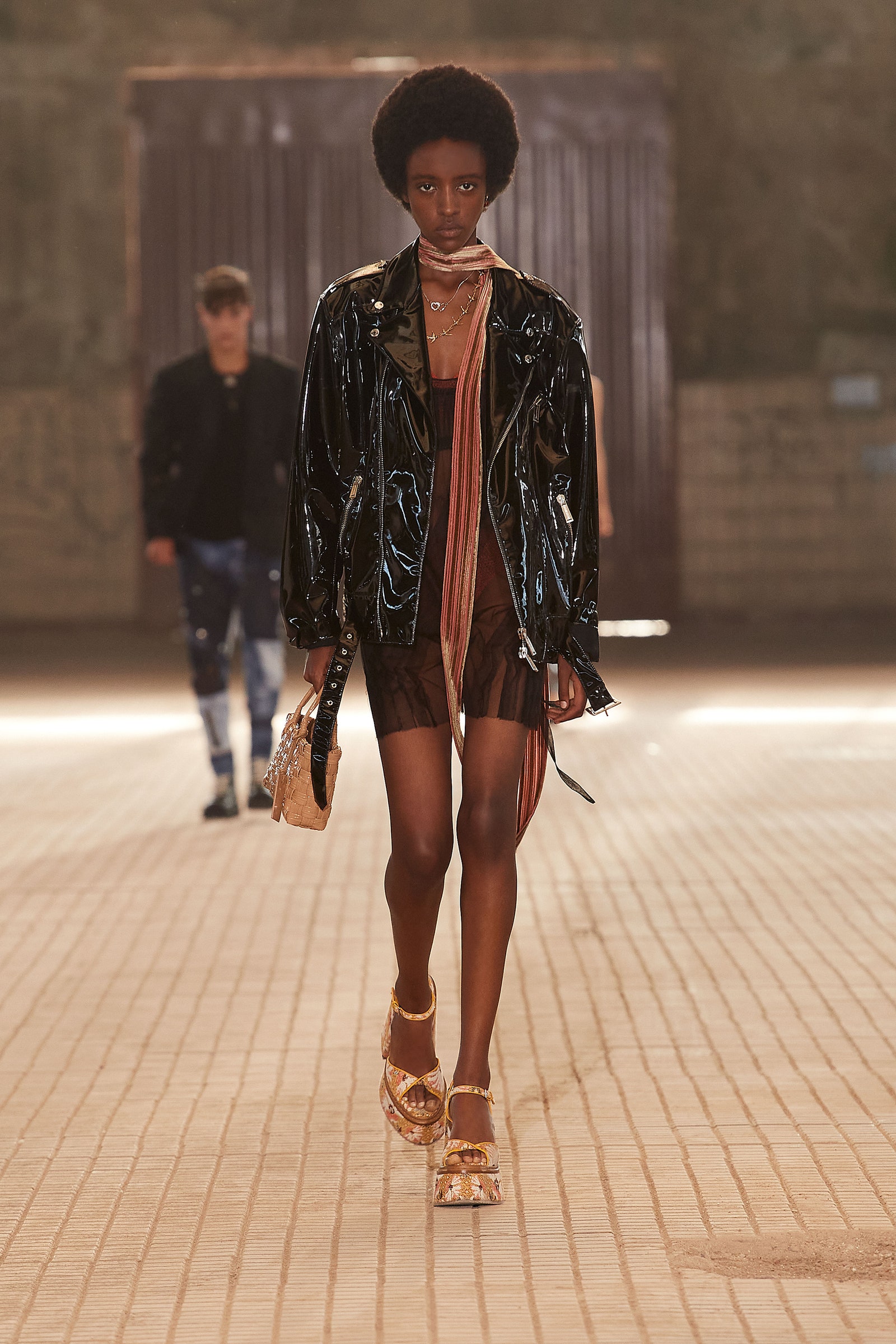 A sprawling and overgrown abandoned warehouse complex in Milan was the perfect home for the aptly titled "Grunge Fairy tale" collection. Colorfully graffitied walls set the tone as both women and men strolled the DIY runway in elegantly disheveled layers of slashed jeans, floral patterns, torn knitwear, sparkles, cargo pockets, lacy bralettes, and camouflage jackets.
Playing on the tough/soft, delicate/strong dynamic they employ quite deftly, they offered plenty of smart separates—girly sheer tulle tops, shredded sequined denims for both boys and girls, tailored jackets in lasered camouflage, shirts and blouses in micro florals, and vinyl skintight pants—which they layered with gusto in clashes of freewheeling styling.
Dsquared collection was on trend for the season with boxy blazers, lots of sheer, and 90s references (to be expected in a grunge-inspired collection) in the form of long-waisted jeans, flannels, and cargo pants.
Dsquared2's freewheeling sensibility means they were able to glam up the grunge essence and push the references further than their peers, mixing in industrial cargo skirts and oodles of high/low layering.
Tempering the sense of grunge destruction and playing into its spirit of combination, floral chiffon tops and flowing dresses lent a fairy tale-like delicacy.
As seems to be the case with most brands in Milan this summer, Dsquared2 is sticking close to their established brand identity and not taking too many design risks, pushing a collection that feels quite engaging consumers demand for the freedom and fun.
The combination of edgy, rebellious toughness and flowing, floral delicacy — especially when applied to menswear — is an affirmation of the beauty and power of honestly recognizing the multiplicity of self. One can be strong and assertive while also being vulnerable and soft, and in fact the two aspects go hand in hand.
Dsquared2's gift is to provide a wardrobe for this freeing duality of self-expression, and to do it with style, humor, beauty, and strength.
Women at the catwalk, in bra tops, and baggy pants, with cut-outs and fringes, are a direct description of the inner and hidden demand of being free and being yourself
D&G- E-Gen
Domenico Dolce and Stefano Gabbana have been trying to rethink what their brand Dolce & Gabbana, founded in 1985, can mean to the new generation of consumers. The designers are asking particular questions about how to address their fashion to the young e-kids now are incredibly discerning about how fashion is more about them than about any brand products they choose to purchase.
That meant a severe dose of introspection in looking back at the highlights and the fashion signatures they have created for their brand, searching for elements that transcend time to invent new modes of expression engulfing the youth's global digital world.
Acne Studios- Romantic Punk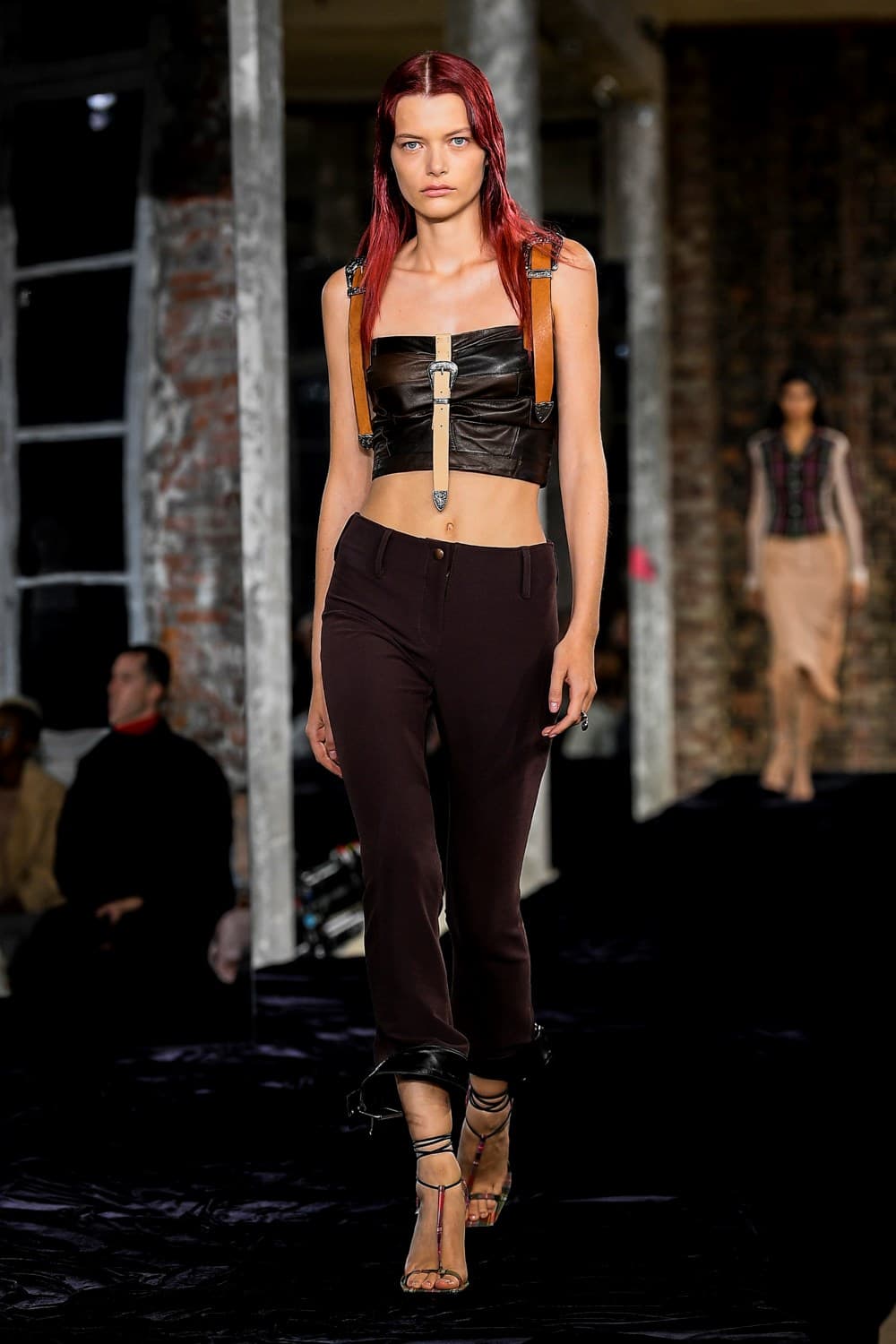 Acne reshapes the season's style perfectly suitable to support consumers' demand for romanticism and freedom with a twist of punk attributes that demonstrates the deconstructed shapes and the desire for sexuality after the frightening covid 19.
Acne's brand of sex this season veers towards the raw, the punk, and the Victoriana, elements of deconstructed lingerie showing up in almost every look. There were plenty of punkish plaids, laced leather, a couple of pairs of Bono-big sunglasses, belly-chain belts, and, dareisay, Elton-sized platforms.