Pre-fall trend planning- The retail talk
At recent men's autumn/winter fashion week at London runway show, the trend moved from baggy trousers, slouchy soft shirts, neck detailing and XL sleeves. The Neon color hits back again at the men's runway. The two tones color prints and color block emerges at the show. This season we can see how the weather transition is hitting the fabric choice as the not so cold weather, the designers preferred to play with soft and less thick materials. The silhouettes are mostly minimal keeping the retailers in mind.
Importance of Pre-fall season
From last two season's Pre-fall has become big business; it's the primary revenue driver for some retailers, accounting for up to 75 percent of the annual spend. While there's no doubt that pre-fall is important and lucrative, viewing and buying pre-fall isn't fast or easy for retailers. Depending on the designer, the pre-fall season can start in November or December and continue through February. Unlike the fall and spring runway seasons, which have official beginnings and ends, the pre-fall calendar is more diffuse. Pricing and production timetables are issues retailers have to reconcile.
Current Pre-fall trend
Fabrics once associated mainly with fall and winter are being manipulated for season-round use. "Velvet is the new suede," said Patel. "It's being treated as a lightweight fabric that you can wear in the springtime and all season
As for the current season, Aiken is crushing on graphic prints and bold colours in autumnal hues. "We love how Bohemia has transitioned into pre-fall through maxi lengths and loose silhouettes and fabrics," she said. "Satin and velvet were hugely successful across ready-to-wear, accessories and shoes last season. We see that sustained in pre-fall collections through rich textures and embellishments. Shirting being interpreted in unique ways. It's going well beyond the basics into different silhouettes. It's about fluidity and elegance that offer the right touch of edginess.
Silhouette Trend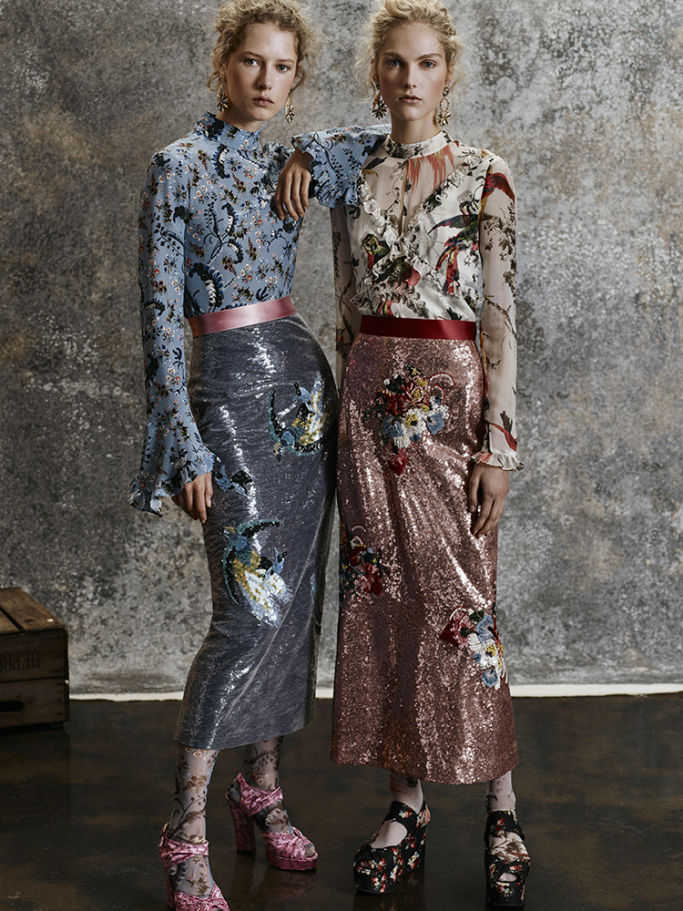 Ath-leisure isn't growing as a category, but rather, evolving from its performance-inspired beginnings, Neidich said, adding that items such as track pants are being blended into wardrobes and unexpectedly worn under a dress. "Gucci did this well for pre-fall," she said. "Rag & Bone visibly has aspirations to produce clothing for the [current] season, which we were really happy about. Their materials are lighter and bombers with palm trees on them were a definite nod to summer while still welcoming early fall.
"We're also continuing to see the velvet trend grow, as well as wide-legged or flared pants, and the reworked shirting that Hellessy and Monse do so well," she said, adding, "and you can't say 'trend' without mentioning the creeping, subversive, antiestablishment ethos of Vetements."
Prints-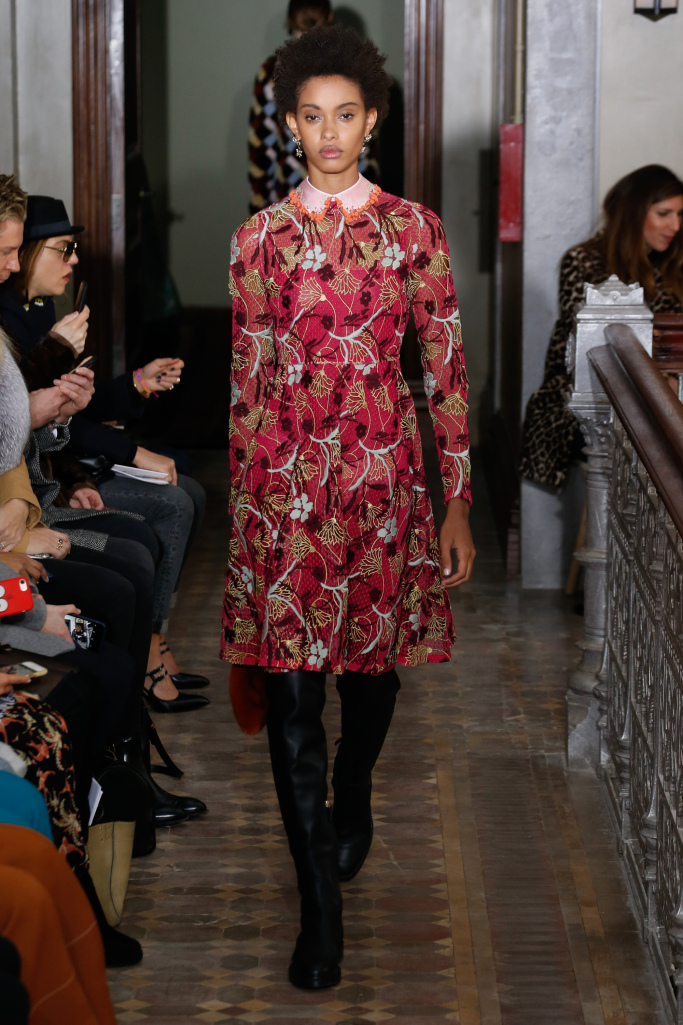 Reached at the start of the pre-fall season in Paris, Marie de Reyniès, divisional merchandise manager for women's wear at Printemps, could tell that there will be a feminine and sophisticated bent to designs. "There's a lot of flou, dresses, embroidery and flower prints," she said, adding that the direction is being confirmed by brands such as Burberry, Chloé, Balenciaga and Valentino. "Shirting is strong, with striped shirts across the collections, as is the flower theme, with floral patchworks or prints."
Pre-fall street trend
"Streetwear is still a major influence for next season: sweatshirts, leggings, track jackets are all going to be key for pre-collections," said Larbalestier. "Balenciaga offered a clever reinterpretation of the runway and we bought several hero pieces, which I predict will be sold out very soon."
Tailoring in bright colors is another major pre-fall trend Browns will be pushing. British designers, including Osman, Mary Katrantzou and Roksanda, whose pre-collections are filled with transitional pieces, are among Browns' bestsellers.