Future of cycling shorts trend in 2022
Summary
We noticed cycling shorts brought an opportunity to designers and brands attempting to develop a different bottom wear category intended to influence the denim, tailored pant, and casual trouser market. Find out how the 2022 cycling shorts trend is strengthening and future commentary.  
Since the first introduction in the spring-summer 2018 season, we have observed a greater rise in the cycling shorts market. Our analysis shows the growth in demand is very natural and the most prominent responsible factor is, the change in the lifestyle demand due to consumers globally discovering bicycle trekking as a new way to explore nature and crave adventure journeys.
However, the demand for the cycle shorts was already there in the market before 2017 but only a few sports brands were only manufacturing the opportunities and the styles were very basic, and more technical detailings were preferred.
In the 2018 spring-summer season, it began to get consideration from the catwalk designers, influencers, and celebrities. We started to notice the increased selfie posts in cycling shorts after the biggest influencer of the current time Kim Kardashian spotted wearing it and, later we saw worn by Bella Hadid.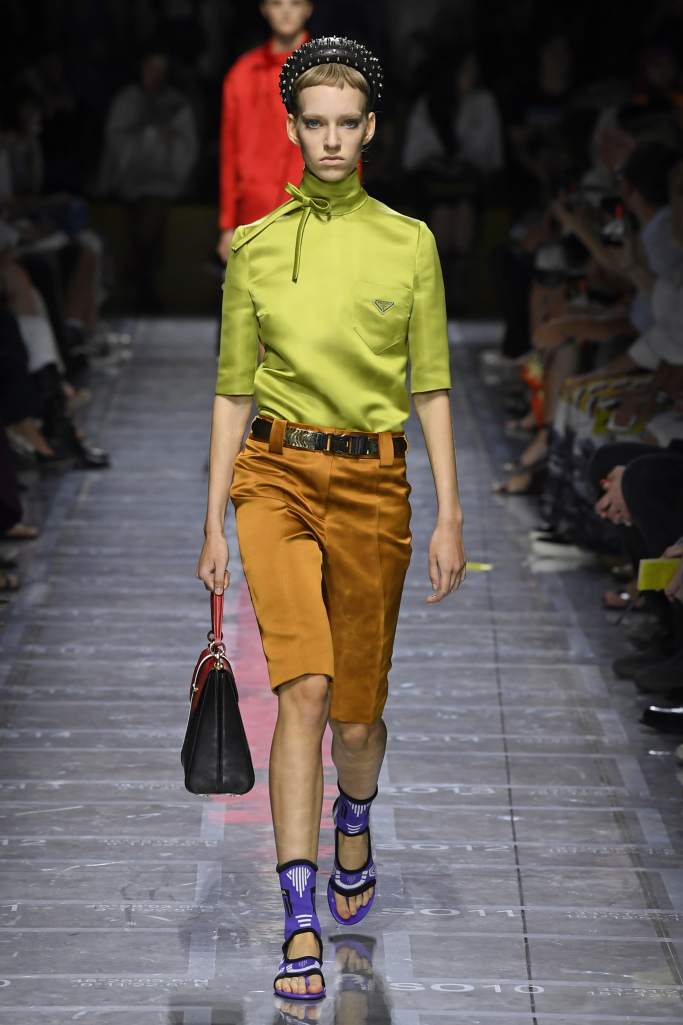 The trend all began, as these things are wont to do, with Kim Kardashian West. The controversy queen made a practice of wearing stretch black bike shorts over the summer, pairing them with everything from a Raf Simons blazer to a thin white tank. 
After Kim, Bella Hadid was spotted wearing those. She turned denim bike shorts into her end-of-summer staple. According to her stylist, Elizabeth Sulcer, "pedal pushers are flattering because they show off your legs in a different, more discreetly sexy way, and they look great with heels." 
Cycling shorts growth Trend in 2022
In a world concerned about sustainability, pollution, health, and convenience, perhaps the tech-forward answers to today's commuting problems are electric bikes.
The growth of the electric bike industry also brings an opportunity to the fashion world to develop a new highly fashionable option for travelers to inspire them. 
Electric bikes are gaining popularity in Europe and Asia by storm, and big cities of the USA like Los Angeles and Atlanta possess a demand for e-bikes on the streets, and the prospects of commuter adaptation seem promising. 
As you can see based on the google trend data July - August month has seen a visible change in demand and a 30 % rise in demand during July-August 2019 while there is a 40% comparative gain in 2020 June to July month.
According to the NPD research, Mountain bike sales are increasing at the expense of road bikes. In 2017, mountain bike sales were $577.5 million, up 3 percent compared to the prior year, while the road bike category spotted the 12% decline that resulted in a $412.8 million sale.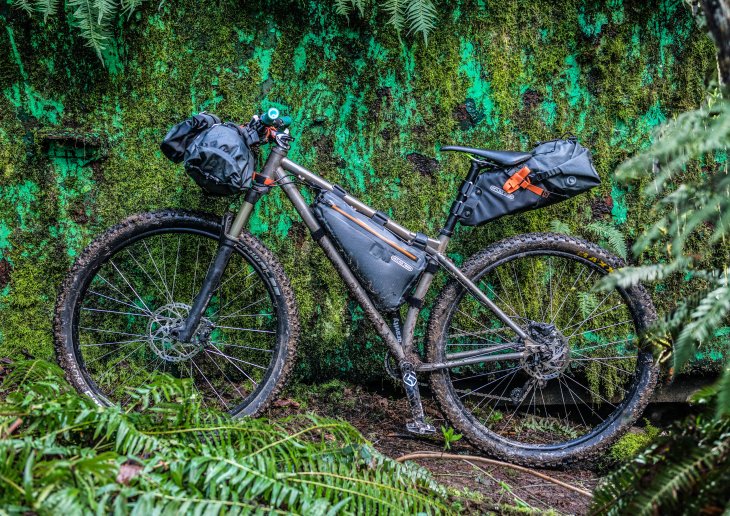 The fastest-growing bicycle type in the market right now is electric. E-bike sales totaled $77.1 million in 2017, up 91 percent over the previous year. Sales of electric bikes have grown more than eightfold since 2014.
According to Matt Powell "The move to mountain and e-bikes is a function of what I call PUNY, or premium, unique, new, and young. Higher price bands are growing; new, fashionable brands are emerging; and innovations in drivetrains, suspension, and electronics are taking place. These bikes also enable riders to feel young, regardless of generation; mountain bikes open doors to adventure, and e-bikes with higher price points are largely being purchased by Boomers wanting a new ride experience," 
Urban Mobility—The New Desire to Live Without Cars
The buying professional Oliver Puchert detects a further branch of opportunity in urban mobility: "Especially in larger Metro cities, bicycles and e-mobility trends are flourishing. 
City commuters want an outfit that suits them and supports their lifestyle, that can be worn during the trip and the day in the office."
Cycling shorts with spandex and nylon mix could be the key opportunities appearing in the future, actually, this is a translation of the yoga pant in a more refined version of 3/4 length teaming with the sports shoes. 
Yoga fans also connect great importance to soft, flowing materials in their outfits. Like the new Motion Seamless Tight from New Zealand Merino expert Icebreaker. The so-called Cool-Lite material combines the two natural functional fibers merino wool and Tencel, processed in a seamless construction for high wearing comfort.
Vaude has developed a cycling shoe with a Dual-flex sole especially for the commuters, which allows good power transmission to the pedals as well as comfortable rolling behavior when walking.
The Munich Eco-Bikewear brand Triple2 detects a steadily growing desire for feminine and sporty styles in 2020, especially in the women's sector.
Maike Niehoff, Marketing Manager at Triple2, summarized the focus topics for summer 2020 as follows: "We continue to focus on the areas Merino, Ocean Waste, PFC Free and Made in Europe. New for 2020: A Merino-Tencel mix in the cycling jerseys."
Bicycle Tours as an Alternative to Package Holidays
Day trips by bike are booming with 761 million day trips per year in Germany. According to the ADFC, two-thirds of them start right outside the front door. Outdoor brands are also responding to this with an extended range for cycling and bike packing.
The Heilbronn sports goods manufacturer Ortlieb is a bike bag specialist and presents a completely new set-up for bike holidaymakers for 2020 with a handlebar bag, top tube frame bag as well as multisport bike backpack and saddlebag - all waterproof.
The new unisex rain skirt of the Bavarian sportswear label Maloja protects wearers not only on the bike but also on foot. The knee-length skirt protects against moisture thanks to the waterproof 2.5-layer laminate, is well ventilated, and can be converted into a waterproof seat.
Cycling shorts fashion Trends in 2022
Cycling shorts fashion trend marked a 2% growth at the catwalk compared to the previous season. Designers presented the style in various looks, and modifications. The trend has marked the transformation in various clothing categories and detailings like Activewear, denim, casual slim shorts, and as an office look. 
The cycling shorts come in Knitted hosiery and polyester-nylon fabric for the Activewear and sporty variations to those who are looking for adventurous rock climbing or as regular yoga wear.
However as the fashion industry is discovering a new category, apart from the regular biker shorts for designers re-created the cycling shorts at the Paris, Milan, New York, and London fashion week S/S 2021 FASHION WEEK DATE- September 19 - 22, 2020 matched sporty cycling shorts, with the Dress, Tailored cycling short and denim biker shorts for the multiple events.
Recommended style 
These are the key ways to make cycling shorts more modern and for different lifestyle need
Adding pockets creatively for the mobile and other accessories is essential, as pockets are an important detailing element for travelers. One way designers could add the detached pocket belt arrangement as you can see in the below image.

Pleated slender tailored shorts, teamed with a blazer, is a fresh addition in the category that recently surfaced at the major fashion weeks as a choice for office work.

Jeans could also be transformed into cycling shorts for another distinct category for denim lovers.

Spandex cycling shorts may replace yoga wear for cycling packers and Yoga lovers.
Cycling Shorts trend from Catwalk
In 2018 Fendi and Prada at Milan fashion week January 20 – 23: Paris Haute Couture Week presented the cycling shorts, a highly successful collection, and this trend is continuing in 2019 at the Saint Laurent's Paris S/S 2020 show where he presented denim biker shorts, while Christian Siriano at the Milan fashion week January 20 – 23: Paris Haute Couture Week added the couture flavour in the cycling shorts as model appeared in glamorous sky blue romper top pairing with the shorts.
Street Cycling short trend 2022
At the S/S 2022 fashion week streets, Cycling short trend looked highly popular in London and Paris compared to Milan this season. Women paired it with blazers, jacket, and shirts. 
Cycling short trend should be considered as a new bottom wear category like cargos and cropped pants it is slim half-length bottom wear that could be adopted well for Denim, Sports, casual and Tailored market.