Lakme fashion week winter festive 2018 dates
Lakme fashion week starts today with the new promising yet another winter festive 2018 season- more than 100 designers to showcase their Autumn winter 2018 Indian version of the modest collection. The five days event will be showcased at the at St Regis, Mumbai. Starting from Wednesday 22nd August- and ends on 26th August.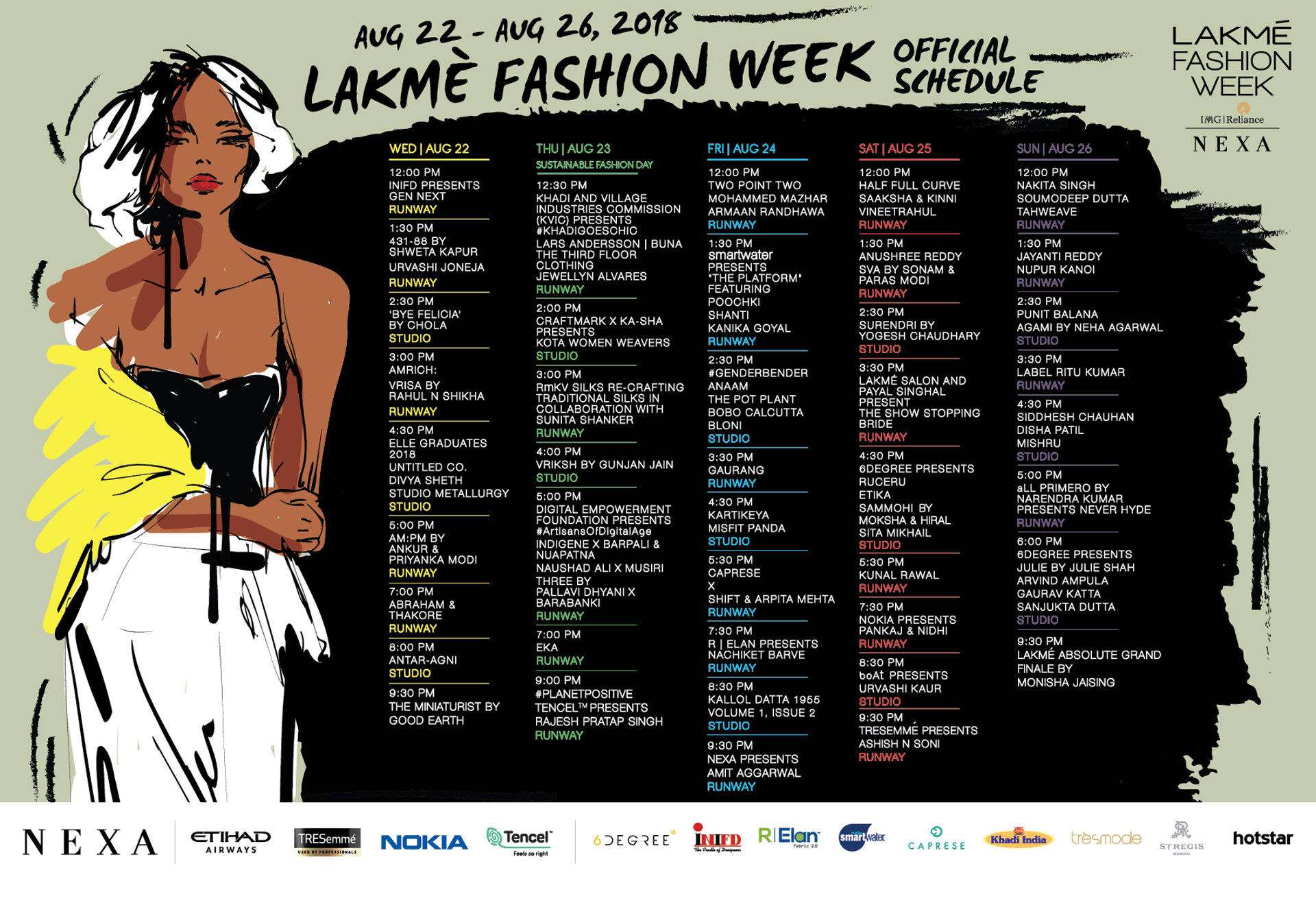 The Show schedule 22nd August – 26th August 2018 at at St Regis, Mumbai. 
On Day one Shweta Kapoor and Urvashi Juneja to start the show at afternoon while Antar Agni will be showcasing his most awaited men's specific collection bring the "BEGIN" that will be showcasing at Lakme Fashion Week Winter Festive 2018.
Acceptance of the conventional and yet a departure from it is seen in this line from Antar Agni which leads us to the sweet spot of rebellion versus tradition. It is a celebration of the repetition of the self and the mundane. The self that sometimes is quiet as a shadow and sometimes takes over. The new line is inspired by these human emotions that tend to make us break away and still keep us rooted.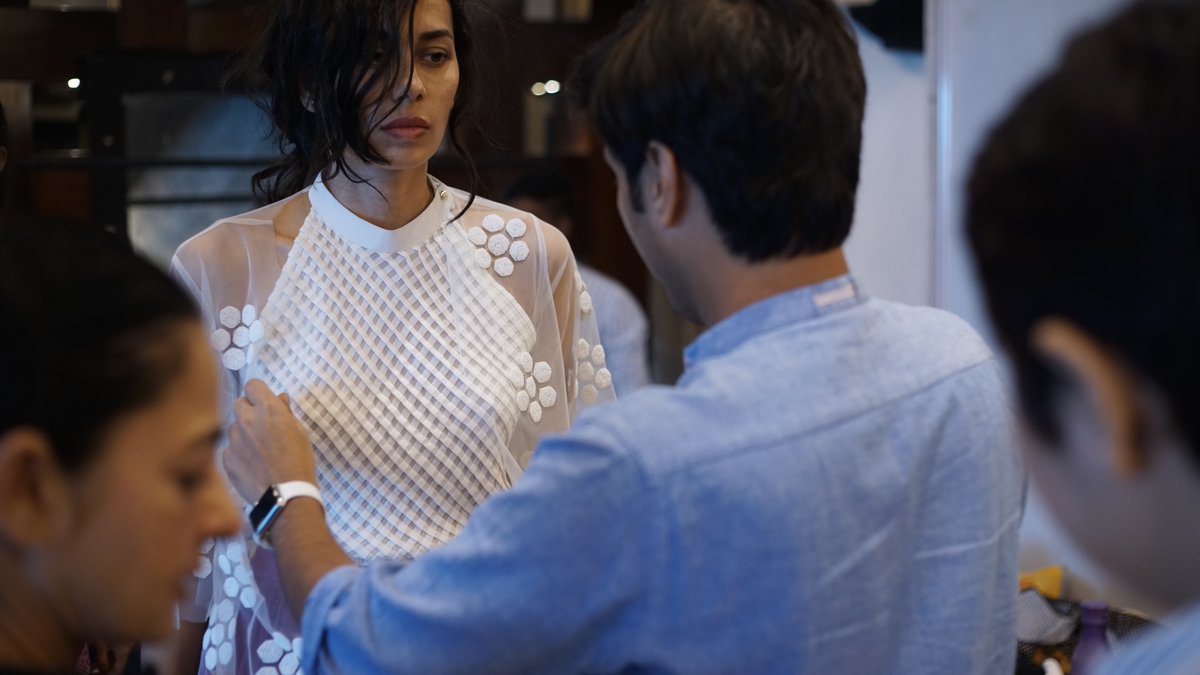 Urvashi Joneja to bring theme Away' draws inspiration from the imagery of flying away, and breaking through the glass ceiling. The colors in the collection reflect the full spectrum observed when light shines on glass fragments
The craftsman Amit Aggarwal to bring his Men's specific design, Amit Aggarwal, known for combining the fantastical with the mundane is all set to launch a menswear line at the upcoming Lakme Fashion Week. Presenting his upcoming collection inspired by NEXA, the designer prepares to put forth a collection that uses new age materials, new forms and patterns with incredible craftsmanship.
The Five-day event absolute Grand Finale will be closed by the Veteran Designer Monisha Jaising on 9:30 PM Mumbai.
Keep Following F-trend for the show trend and analysis.