Covid-19 impact on 2022 fashion and jewellery trends
Summary
As the global economic slowdown is the reality, people are doubtful about the future, consumer's buying power is shrinking, thus pressuring buyers to invest money sensibly only on the essential items. Conscious buying is on the rise- that would highly reshape the luxury and fast fashion market. Let's look into the key style directions and how the 2022 fashion trend will be impacted by pandemic.
Corona Pandemic and the consumer's lifestyle demand
Doubtful future, confusion, and increased indoor lifestyle are gradually entering the consumer's daily routine leading to a drastic behavioral lifestyle transformation. Humanity is losing the human touch and most people are working from home, online meetings are the new normal thus the fashion and beauty industry needs to re-define itself.
As consumers are unsure about future developments, it is impacting the buying pattern of the consumers. The present development's impact on 2022 fashion trend will be resetting the speedy fashion world's continuoeus demand for the introduction of new styles each season.
fashion trends after covid-19: Rise of
Slow fashion
This season, designers had plenty of times due to the enforced lockdown caused by the pandemic. "Slow thinking" is a big thing that is developing this season for being . 
The world is closed, sourcing unique material is getting hindered, restricting designers to use the earlier season's left-outs will be delaying the new styles' development in upcoming seasons fashion shows.  
Fashion businesses are not happening as usual, and it used to happen. Seasonless fashion is gradually becoming a reality that would definitely impact the fashion cycle, and maybe a boost to slow fashion will be further motivated automatically.
Rise of homemade and handmade lifestyle
F-trend in our consumer trend insight " Slow Life" has forecasted the rise of slow fashion will become the reality. The uncertainty of the future and financial meltdown taught a strong lesson to consumers to prepare for the future. The Lockdown has not just caused turmoil but also a monumental shift in purchasing behaviour.
The confused state of the world economy and unavoidable economic recession, transforming the consumer to turn into a conscious buyer. Further motivating consumers to purchase only the important things rather than rapidly buying things that will be of the very least importance. 
Locked streets, shutdowns and the rise of indoor lifestyle has motivated people to further go for hobbies, arts, music, and DYI pieces to avoid the boredom as well as moving to the sustainable homemade and handmade products to save money as well as enjoy the creativity of the brain.
Craftmanship and intricate styles  
Maximalism is growing up based on the current catwalk analysis indicating 2022 fashion trend will be impacted by all over floral prints with the punchy vibrant colors. Most of the designers looked in playful mood to utilized the lockdowns with the intense desire to create something intricate and beautiful. At Milan Boss, Versace, Marni, and Valentino,
Increased demand for the hand knitted fabrics and intricate works
We have seen S/S 2022 collection there. There were several designers presented the hand-knitted fabrics, intricate slicing, and cuts? As consumers enjoy the Hand painting and knitting works to come out of the frustrations, bored life shoppers prefer to buy fewer clothes but high-quality pieces.
At the catwalk few standout pieces were a spectacular dress made from strips of raffia woven with silver beading and the bold and strong zebra-printed haircalf coat that was made to hug the body in all the right places.
Collina Strada- Playful
For spring 2021, the designer partnered with illustration artist Sean-Kierre Lyons to create a 3-D floral world. Alongside her collection Taymour is releasing a short film in which models can be seen in a utopian virtual world of tie-dyed cornfields, sprouting carrots, floating gardens and a Collina-print rainbow waterfall.
Spring 2021 will be a series of looks reworked from classic Collina styles in fresh prints and sustainable fabrics. Standout pieces include an alluring yellow sequined button-up top paired with a flower-drip lace Charlie pant, as well as the circle bodysuit in a yellow drip lace.
The key items of the season
While work and daily activities are being organized around the home, fitness is being reinvented, transforming houses into personal training studios.
Casual fashion is already a global trend. Brands now offering a combination of technical, elastic, and street attributes to obtain a more relaxed look. But the impact of COVID-19 globally is building business in sports brands such as Nike, Adidas, and Puma, as confinement, diminished social occasions and the expedited adoption of the home office are supporting the transition towards a deeper "relaxed" look for daily life.
Redefined tailored clothing
According to the NPD report-  Consumers Have Moved from a Mode of Necessity and Comfort to One of Recreation. Summer seasonal apparel categories, shorts, and swimwear, recently captured nearly one-fifth of total spending, which is more spending share for this category than the same time last year.
In the first week of March 2020, sales of these categories were proportional to the same week in 2019. By the week ending May 2, 2020, while summer seasonal apparel sales were still down compared to last year, declines softened significantly, and their dollar share of the overall market was 5 points higher than the same week in 2019.
In addition to recent growth in summer seasonal categories, steadily rising sales of many basic apparel categories, like underwear and sleepwear, compensate for the sheer declines in demand for the tailored clothing since the pandemic surfaced in the U.S.
As a result, basic apparel is also capturing a larger portion of the challenged apparel market, 25% of sales in the last week of April compared to 17% last year.
2022 Jewellery fashion trend
According to the Lyst.com In a period when there is a rise in virtual meeting like Zoom calls searches for jewelry increased 28%. There is a rise in statement necklaces spiked 70%, with terms such as "necklace layering" and "oversized" becoming breakout searches. Brands Missoma and Alighieri drove the most searches for chains and pendants. 
In the earring categories demand for bold pieces such as oversized drop earrings, chokers, and crystal pendants increased 225% YOY collectively. Statement earrings demand increased 35%. Meanwhile, with more than 29,000 Instagram hashtags, April's viral #DressUpFriday challenge influenced a 13% rise in searches for jeweled headbands over the space of a week.
Rise of Cosmic and healing Jewels
Worn by the likes of A$AP Rocky, Pharrell, Billy Porter, and Shawn Mendes, and averaging 11,000 monthly searches since January, pearls have emerged as one of the year's dominating jewelry trends for men's fashion. Harry Styles was spotted wearing a pearl necklace in December 2019; later on, searches for similar pearl necklace pieces increased by 31% and have since continued to drive demand.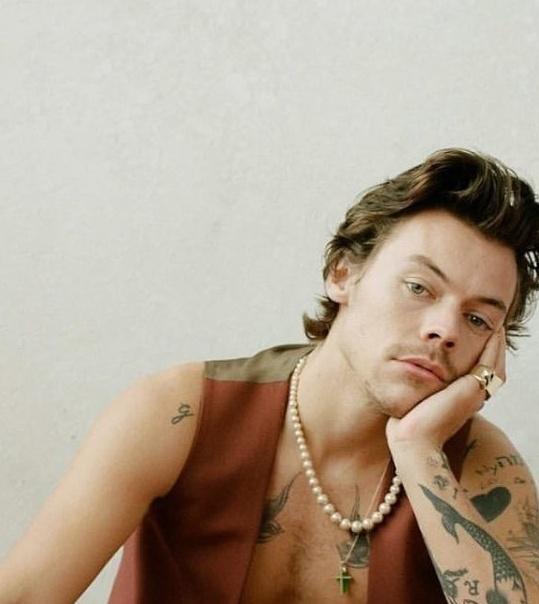 Searches, including the term "men's pearls," have increased by 17% year-on-year. Pageviews for freshwater pearl anklets have increased 67% since January, while searches for pearl drop earrings are up 25% year-on-year. 
Meanwhile, embraced by Instagram influencers, including Nnenna Echem and Anna Winwick, demand for summer-inspired pieces is rising. Searches for cherry-blossom earrings and lemon-shaped jewelry are respectively up 17% year-on-year, while searches for shell necklaces have increased 56%. 
Based on F-trend's forecast, "Cosmic Consciousness," Symbolic evil eye and zodiac jewelry pieces have been rising in popularity among shoppers.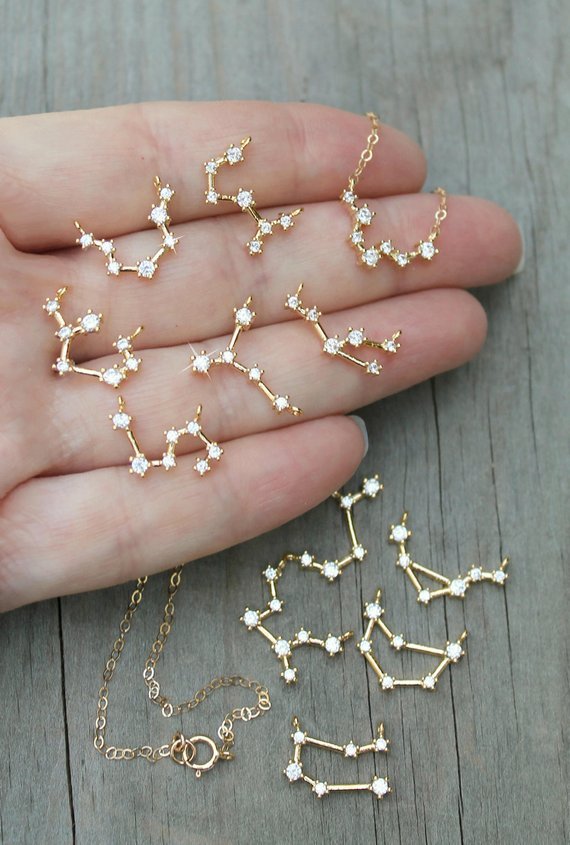 Rise of Ethical jewelry Trend
Demand for Sustainability in fashion is on the rise while gradually extending in the jewelry industry. As the fashion industry continues to develop more sustainable practices, shoppers have increasingly been looking for consciously-made jewelry pieces: searches including words such as "recycled," "sustainable," and "ethical" have increased 15% this year.
Brands such as Alighieri, Wwake, and Laura Lombardi — which have been endorsed by Emma Watson, Tracee Ellis Ross, Rihanna, and Cate Blanchett — have helped to make "recycled gold" a popular search term: demand has jumped 29% year-on-year. Searches for "ethical jewelry" have increased by 20% since the beginning of the year. 
The jewelry by A.S.Motiwala and Orra gave the audience a fresh and new perspective on how fine jewelry doesn't always have to be restricted to the heavy bridal pieces, but simple and clean solitaire diamond jewellery can be a perfect match for resort wear fashion as well. Complementing the ensembles, the hair was textured and tied into a sleek ponytail, while the makeup was young and fresh with a pop of colour on the eyes