Why Cut-Outs are the biggest SS 2022 women's fashion trend
What makes S/S 2022 fashion week special is the playful cut-out that elicited glamour and sexuality in dresses, bottom-tights, and body-con tops.
In our catwalk analysis of more than 400 designers and 10,000 items, we observed more than 10% of looks had cut-outs positioned at the different parts of the dresses, joggers, and tops. It is an indication cut-outs are anticipated as the significant commercial trend for the subsequent upcoming two to three seasons.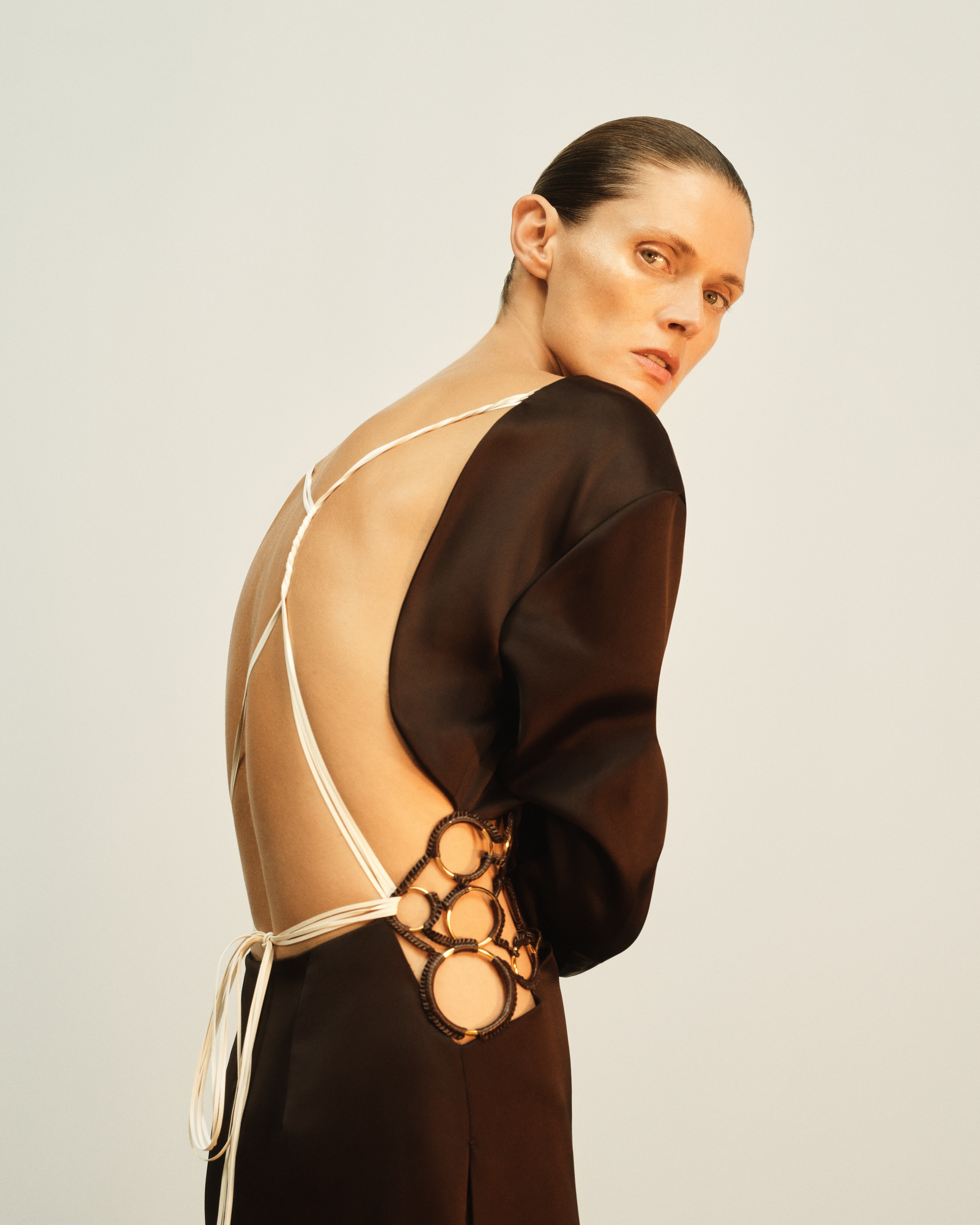 Why will consumers love it?
The most pressing question we ask is why "cuts and splicing" will rise commercially a vital trend for S/S 2022 season?
F-trend's recent consumer analysis during the pandemic found people were afraid of making close relations since they had suspicions coronavirus may infect their partner, headed to lost desires of romantic affairs. Since consumers gradually overcoming the pandemic anxiety, the appetite for the lost sensuality and romances will be re-explored through the dressing and freedom of choices.
For the love of all that is hole-y, the cut-out is here to stay. Though we've been seeing it on the runways in just about every fashion week and on the streets for the last six or so seasons, the Spring-summer 2022 catwalk fashion trend witnessed more than an 8% rise compared to the S/S 2020-21 season.
The cut-outs are not a passing trend, as proven on the Spring 2022 runways and the streets of Paris, Milan, London and, New York but, it is here to stay for a very long time.
Bursting onto the scene in 1965, dresses with cut-outs were one of the dominating fashion trends of that decade. Like the crochet dress that also dominated that era, they went underground for a while as vintage styles reemerged and the then-progressive vision of 60s style began to be seen as kitschy.
Cut-outs came back with a vengeance in the late 2010s, and while they've undergone a bit of fluctuation between high-end designer pieces and high-street mainstream saturation, for Spring 2022 they are once again firmly back on top with a more than 10% rise compared to past five catwalk seasons.
Perhaps playing into the prospect of letting in both the spring warmth and the gaze of others, designers are finding countless ways to cut, poke, and slash their garments to expose the skin underneath for sensuality. But it is still true that a little goes a long way, and as revealing as a cut-out may be, it's how it doesn't reveal that counts.
What we admired of Versace intricately embeds a Safety pin in spliced blazers but just can't keep its signature cut-out sexiness checked.
Dundas elevates the cut-out body-con dress with power and precision.
Courrèges took the style back to its roots with a very strong collection that at once paid homage to the house's 60s origins while effortlessly appealing to contemporary young women.
Alexander McQueen's exquisite tailoring and dress-making used the cut-out to extraordinary effect in a collection that was light as air.
Atxv Spring 2022/23
Atxv Spring-2022 collection transitioned draping and layers as an alternative to cut-outs for dresses and intimate fashion. 
Gabriele Colangelo
Gabriele Colangelo adds his signature maturity and poetic sensibility to cut-outs for both his eponymous line. Armholes, back-side cut-out and back cut brings a strong sense of sensuality and romanticism. 
Missoni- cuts and bra tops
Missoni's collection at Milan had playful cuts on full-body dresses that was perfectly balanced with bra tops that revealed little more skins for a flirtatious style.
Stripe cutout
Ludovic-de-saint-sernin and Laruicci at Paris fashion week S/S 2023 Mens fashion week - June played with unique stripe cutout for their top, legging and bra-top appearance.