lakme fashion week gen next 2017 entries are open now
For the winter festive season Lakme fashion week 2017 Gen Next entries are open now for the designers looking to register them may have to complete the application process before Monday 15th May 2017
Application Deadline : - The last date for sending your 'Gen Next' application is Monday 15th May 2017.
About Lakme fashion week Gen Next 2017
Lakme fashion week 'Gen Next' is one of the India's most coveted designer talent discovery programs globally that has been the launch pad of some of the most sought-after names today in the Indian fashion industry. Since from the inception, the 20 seasons, 230 designers have made their debut as 'Gen Next'
The best thing about the program is you get the chance to get coached from the Industries ace designers such as Aneeth Arora, Kallol Datta, Masaba Gupta, Nachiket Barve, Nitin Bal Chauhan and Rahul Mishra, among many others. Some of the emerging young designers who have enjoyed success immediately after their Gen Next launch include names such as Ujjawal Dubey, Ragini Ahuja, Quirkbox, Kunal Rawal and many more.
The 'Gen Next' program is an exclusive opportunity to access a strong national and international audience of buyers, media and VIPs of the fashion industry attending Lakme Fashion Week.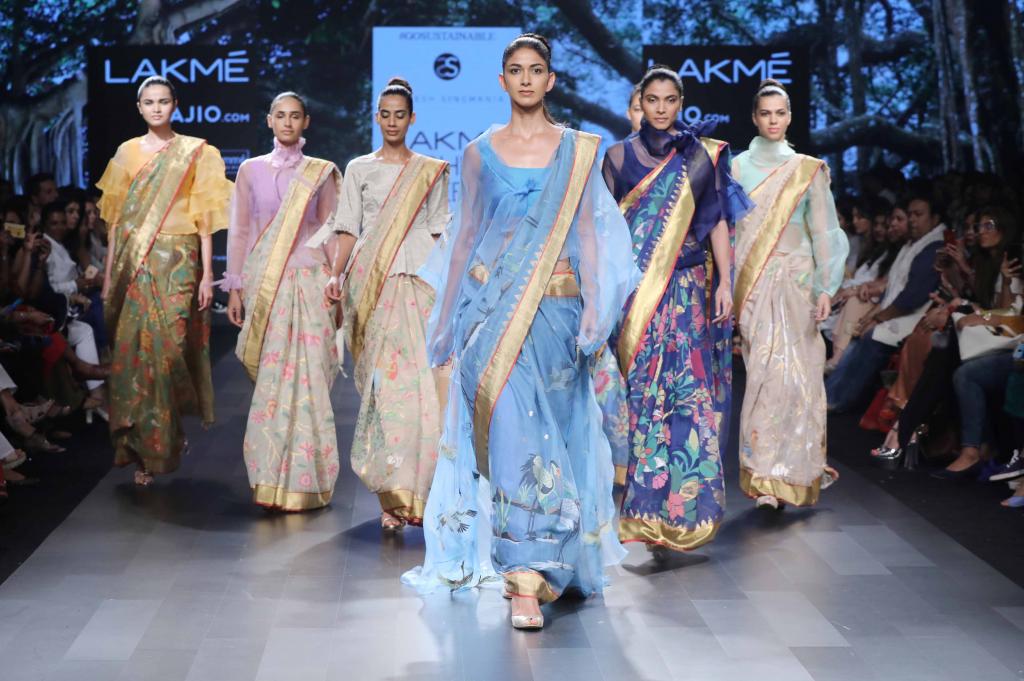 ELIGIBILTY CRITERIA :-
The Applicants must be under three years in business when they first apply under any label directly attributed to them.

Applicants can earn higher scores during judging if they demonstrate solid work experience at fashion houses/retail stores or in any creative capacity in the fashion industry

To qualify, all applicants must present credentials and designs under menswear (ready to wear) or womenswear (ready to wear) categories or both

Gen Next applicant must position herself or himself no less than an artist, using relevant materials for translating a strong concept into an artistic composition of form, shape, colour, pattern, print, embroidery and weave. The chosen elements should be thoughtfully presented in a balanced manner, with self-driven critical judgment on the scale between excess and minimalism.

Gen Next applicant must question and challenge conventional norms in Indian fashion and push the boundaries for creative experimentation and exploration using design techniques from fashion apparel, textile or other relevant creative disciplines such as art, film making, music, sculpture, etc.

Gen Next applicant must demonstrate qualitative obsession with fundamental parameters of construction of the samples such as craftsmanship, tailoring, detailing and finishing.

Overall, a Gen Next applicant must showcase clarity in vision for the label through it's aesthetic and design philosophy, concept of the proposed collection and execution through both the samples submitted upon selection.
LFW Gen Next Registration Process Phase One
STEP 1)
STEP 2)
Download the power point presentation template.

Fill in the power point presentation of 4 slides only with your label information, sketches and pictures of your designs- strictly as per instructions mentioned in the slides.

DO NOT tamper with the presentation format, there is no need for special effects/visuals

Please email the powerpoint presentation at – apply@imgreliance.com

Please mention "Gen Next - *insert designer label name* in SUBJECT LINE

Refer to guidance notes for expert tips on your application submission

Please do not submit samples unless requested to do so.

Kindly note the last date for submission of the presentation is Monday 15th May 2017.
LFW Gen Next Registration Process PHASE TWO (for applicants who are selected in Phase One)
Submissions :-
Once an applicant has completed the application form/presentation submission, this will be reviewed and the candidate will be notified by email whether the application has been accepted.

Once the applicant has been selected, they will be asked to submit two sample garments from their forth coming collection which will be considered for the Jury shortlist.

Please note the garments submitted should be sample pieces, any loss of the garment won't be borne by IMG Reliance or Lakme Fashion Week

Applicants on the final shortlist are then invited to be interviewed with LFW Advisory board, please note you will be notified via email on the further details

Applicants will have to keep themselves available for 7 days in the month of June and travel to Mumbai at their own expenses.

Following this stage of interviews, the final recipients will be selected.
Additional Information :-
A panel of at least 15 advisory board form the jury reviews the application each season. This includes key opinion formers, editors, media, buyers and representatives from IMGR & Lakmé

The panel is there in an advisory capacity only. There may be certain cases where IMG Reliance feels a particular applicant may or may not be suitable for GEN NEXT sponsorship, and IMGR reserves the final say
For further information please contact:
Shruti Sitara Singh - apply@imgreliance.com