Amazon India Fashion Week A/W 2017 - day 1
The Autumn Winter season of Amazon India fashion week kicked off today at the Delhi's Jawaharlal Nehru stadium. The first day of the four days gala dedicated to the Indias heritage, the anonymous heroes working tirelessly to bring the magic of hand on the runway.
The day brings the "Handloom schools" supported by the Good Earth Foundation collection in all earthy shades and Pastel flowing in full swing, the Madhu Jain brings her exceptional Ikat weaves, while Krishna Mehta added her signature layered looks.
Here are the quick review of today's runway buzzes of the Amazon India fashion week day 1
Madhu Jain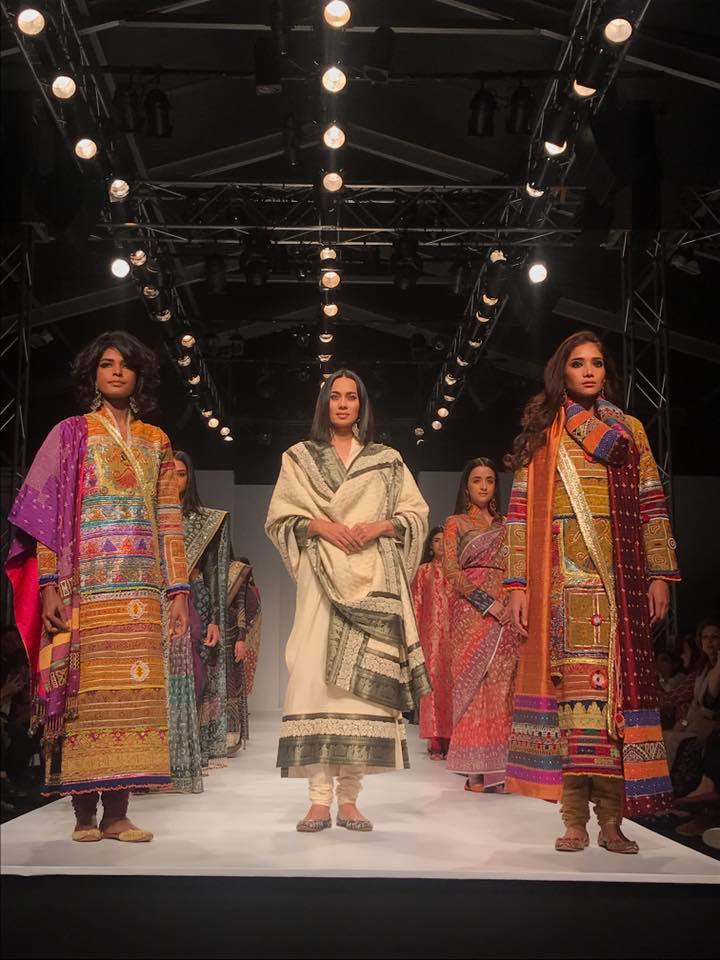 Madhu Jain brings the Unifying traditional weaving styles with the Indo-Uzbek ikat weaves; she also experimented with Orissa's Ikat Weave, Andhra Pradesh's Kalamkari craft and Assamese Mekhla Chaddar, Exploring heritage through weaves and crafts. Witness a combination of the Thai-weft style of ikat with the traditional Indian ikat.
Krishna Mehta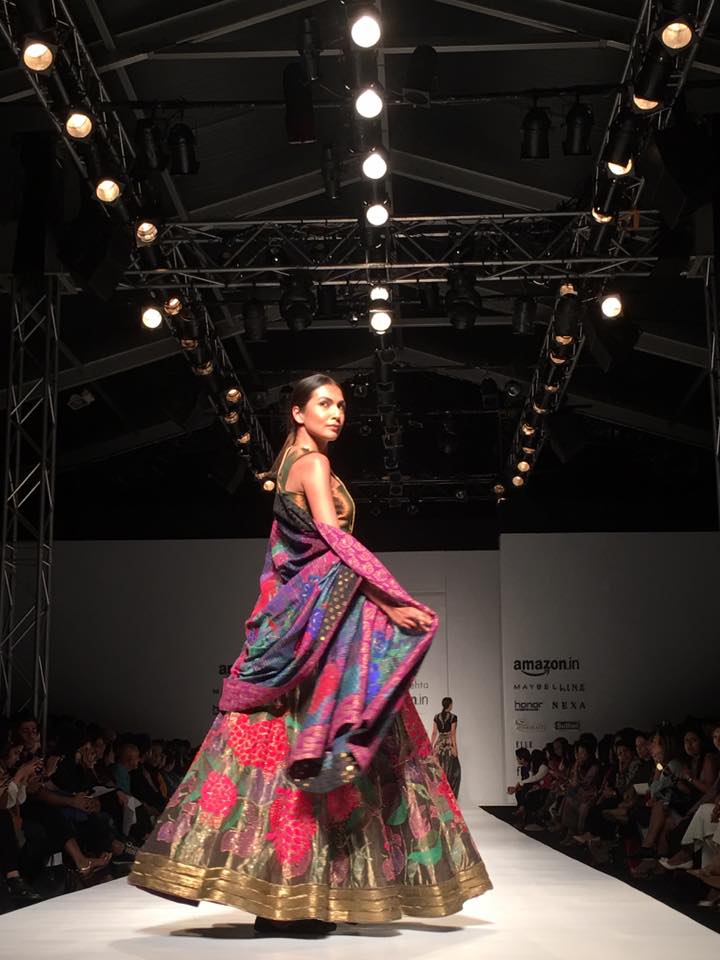 Krishna Mehta adds the signature layered looks seen through the use of contrasting fabrics, Asymmetric stencil print and patchwork displayed in a royal collection in PARTED LIPS. The specialty of the style was antique embroidery meets a pop of metallic fabric along with the Magnificent display of block prints, antique embroidery, and shades of bronze.
Abraham and Thakore- Back to work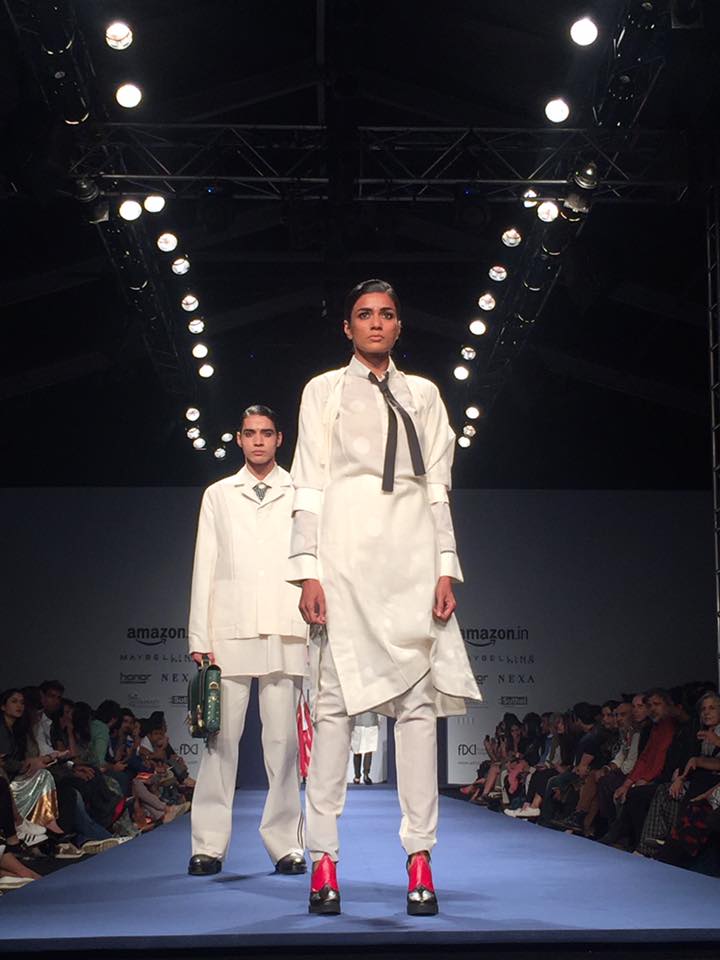 Abraham and Thakore bring the sophisticated style for men and women at the runway. The silhouettes were flowy and gender neutral approach with the use of neutral color hues. The Apparel hand weaved or printed in select depths of the country; the styles ranged from "Go to work in style" Cotton as the essential fabric for this summer, Gender neutral kinds of cotton for the modern Indian professional's in, Practical alternatives to every day's work need,
Batik Chic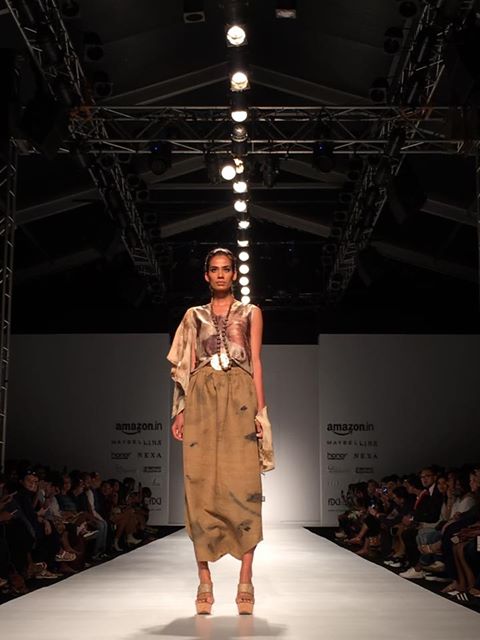 Eco-print process, Batik Remekan and Garut Handwoven techniques reflected in the collection of Batik Chic, that was hand-constructed in silk and natural fiber.