Lakme fashion week winter festive season 2019 dates
Summary
The wait is finally over! The five days event India's biggest fashion event Filled with glamour and creativity the Lakme fashion week winter festive season 2019 will kick off on 21st August at the Mumbai.
Day two is dedicated to the sustainable fashion where industry experts will impersonate the idea for securing the fashion world less polluting and healthy in the future. Designers are Antar Agni, Urvashi Kaur, Kasha- presenting the Vegan Ivory and India modern labels will showcase on 22nd August 2019.
For the sustainable Fashion Day, Maku Textile Private Limited has worked with traditional Jamdani and Khadi textiles made with handloom weavers from West Bengal to develop the collection.
Padmaja will showcase collection made with handloom silk and cotton by weavers in West Bengal and Madhya Pradesh and worked with 'Adiv Pure Nature' from Mumbai that makes natural dyes from recycled flowers and fruits such as dried rose petals, marigolds, and pomegranates.
Soham Dave will present a festive oriented collection made with handwoven fabrics in cotton and silks with zari made by weavers from Phulia cluster of West Bengal.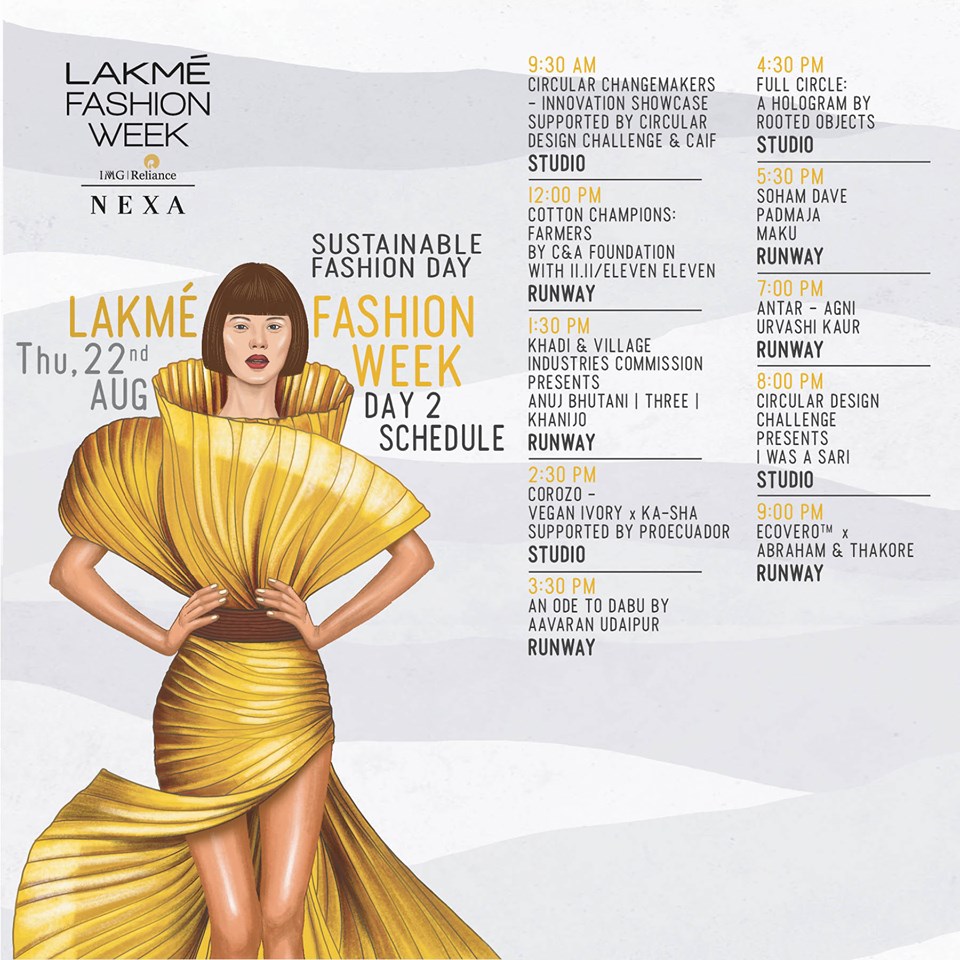 India's largest Sustainable Fashion award Circular Design Challenge was propelled by Lakmé Fashion Week, R-Elan 'Fashion For Earth' and UN Environment. It is a stage for budding fashion/accessory entrepreneurs to showcase their innovative designs and collections manufactured by using materials from various sources of trash including plastic to boost circularity.
"I was a Sari" was selected as the winner of​ CDC. They won a cash prize of Rs. 20 lacs and an opportunity to display their new collection on Sustainable Fashion Day at LFW August 2019.
Winners of Circular Design Challenge, I was a Sari is presenting their new collection of garments and accessories made from pre-loved saris on Sustainable Fashion Day 22 August 2019 at LFW winter festive season. While empowering underprivileged women artisans of Mumbai, "I Was a Sari" is implementing a sustainable, eco-friendly 'circular fashion model' that focuses on a 'triple bottom line' while examining its cultural, environmental and commercial impact.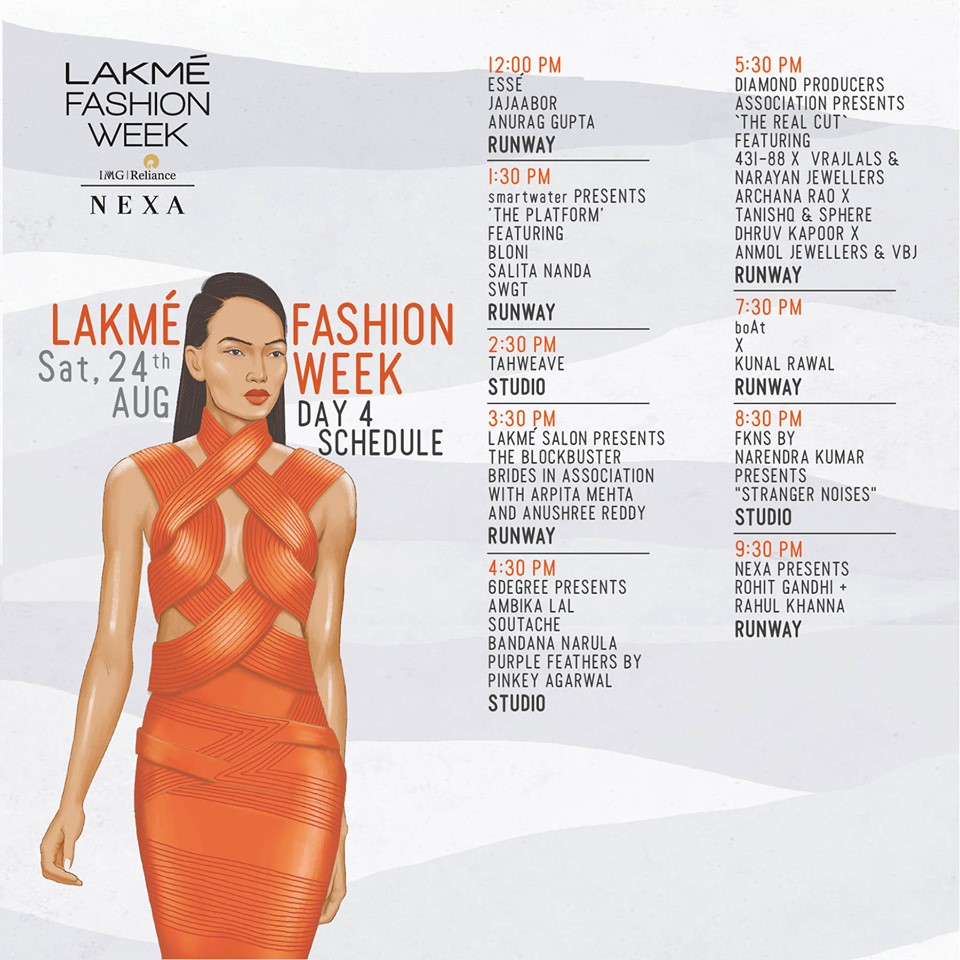 The coveted designer Kunal Rawal and the ace designer Narendra Kumar will present his collection On 24 August 2019 at Lakmé Fashion Week W/F. The Rohit Gandhi + Rahul Khanna supporter could also witness his collection in association on the same day 24th August at Lakme Fashion Week W/F '19.
Rina Dhaka will present on 25th where she will focus her collection for the plus-size consumers, while Gauri and Nainika will close the show by her Grand Finale event.