How Modern Technology Redefining the Beauty Industry in 2021/22
With the development of biological genes, skin microbiome, biology, and nanotechnology, there is much room for innovation in the beauty sector. Discovery for the ingredient level is challenging, but the development of beauty material could result in a whole new category. Let's explore more on modern technology that is redefining the beauty industry right here. 
The innovation of modern technology has provided great opportunities for the beauty giants to reshuffle. According to an NCBI report, skin biological fermentation, cell extraction, and skin microecology technology are hotspots for the beauty and cosmetics sector. 
The market share of microecology products has increased since last year, with an average growth rate of 58%. According to a report, the stock fund investment in the skin microecology concept increased from 173 million to 939 million between 2015 and 2017. With a YoY increase rate from 2015 to 2017, much more distinguished than the expenditure growth rate of 19% in the beauty sector. 
Modern Technology: Find How it is Redefining the Beauty Sector?
Innovative technology has modified the world and has opened new avenues that are untouched in the virtual realm. The beauty sector is not distinct, and it has gone through various changes in a short time. Modern technology mainly aims to make lives comfortable; it encourages us to look like the most excellent versions in the beauty world. 
Beauty technologies can help you acquire personalized solutions for all beauty issues. However, they can even help to tackle problems that we're unable to be solved years ago. From AI to virtual reality to try before using apps, there is much that the beauty sector can achieve with modern technology. The leading beauty niche is growing on board with the advent of modern technologies to accommodate users with the most beneficial experience. If you're interested in learning about modern technology redefining the beauty industry, keep reading the article further. 
Smart AI-Powered Devices
Google at  I/O, has shared a preview of an AI-powered dermatology assist tool that helps you understand what's going on with issues related to your body's largest organ: your skin, hair and nails. Using many of the same techniques that detect diabetic eye disease or lung cancer in CT scans, this tool will help to identify dermatologic issues — like a rash on your arm — using phone's camera.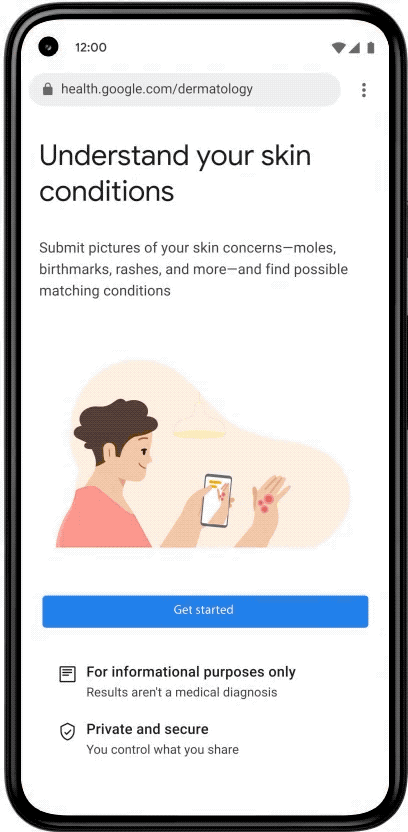 Google's AI skin health Identification
If you are a beauty lover, you might be aware of difficulties searching for the best beauty product and services. The skin condition is affected by different factors like environment, genetics, etc. Hence coming up with an effective skincare routine means catching all circumstances into account. Most beauty entrepreneurs focus on top tech trends and develop AI-powered devices to provide a personalized experience to beauty lovers. 
Smart AI-powered devices can analyze your skin with the help of photos. Furthermore, it helps the menstrual skin cycle, issues caused due to weather change, and skin infections caused by pollution. Beauty brands can use this information to develop beauty care products, helping beauty lovers get the best solution per their skincare concerns. 
Cosmetic Surgery & Clean Beauty 
One of the biggest trends, as per Vissbeauty.com, that is taking the beauty and cosmetics sector by storm is the surgery and clean beauty trend. With the growing demand for beauty, brands are searching for new ways and devices that help them to meet the demand. At the same time, brands are becoming more understanding of the conflicting effects their works can have on the environment. 
The cosmetic surgery market was valued at 50.67 billion in 2018 and is forecasted to reach USD 66.96 billion by 2026, manifesting a 3.6% CAGR during the forecast period. The cosmetics and beauty sector has gone unchecked when it comes to the impact on the environment.
Image: (Source)
On the other hand, the clean beauty market will amount to 5439.6 million in 2020 and is anticipated to reach 11558.5 million in 2027, expanding at a 12.07% CAGR from 2020 to 2027. The clean beauty market is predicted to grow at a notable growth rate due to several stimulating circumstances.
Image: (Source)
Beauty brands now source ingredients sustainably and create products mindfully. Most beauty products these days are free of toxins and better for users and the environment. You can immediately check which devices and apps are clean and easy to use. Organic free and sustainable products are redefining the beauty sector and are undeniably the front of the infinity.
Virtual Beauty 
The modern beauty trend helps to eliminate guesswork, especially when it comes to purchasing makeup online. Closing up with the reverse lipstick and foundation shade that executes your washout is a bummer. AR is the next level for the sector, enabling beauty lovers to try products before investing their money virtually. 
However, the COVID 19 has a significant impact in stabbing virtual beauty into the spotlight. With physical beauty stores closing down, they are shifting online. There is no alternative for users to test products. However, in the world of COVID 19, most people are forced to avoid unnecessary contact. And AR is one of the effective ways for individuals to get the perfect shade without using a tester. 
Other Modern Technology to Look Into!
The beauty and the cosmetic sector is frequently shifting technology-driven from augmented reality to virtual reality to 3D printing and DNA analysis. Personalization is a critical area of evolution for the cosmetic and beauty industry, tapping into purchaser desire for beauty products tailored to accommodate personal requirements. 
With customers often uncertain of their specifications, businesses can begin to influence and offer recommendations and assistance through their customization possibilities. With the relationship of technology with beauty being the source of media frenzy, its association with the cosmetic sector is low-key. 
The potential of modern technology in the cosmetic and beauty sector is in a nascent stage. As purchases embrace technology, notably by the growing use of intelligent devices, the barriers between the real and virtual world become frequently blemished.
Virtual containers, assistants, apps, and even coins are manifestations of what is about to come. Presently, wearable technology is growing shiftily, and beauty businesses can no longer manage to be on the sidelines. Beauty and cosmetics brands begin to establish technology at the center of their focus procedure, presenting it as an essential part.