Global Desi launches their Festive'18 line
Summary
Mumbai, 2018: Glittering rows of lamps, a platter full of sweets and endless sparkles make up the festive season, and it's time for you to join in the revelry as well. Get in the spirit of celebration with Global Desi's Festive'18 collection that promises to brighten up your wardrobe, albeit with a boho-chic twist.
Witness a beautiful amalgamation of fluid silhouettes, indulgent hues, and gorgeous craftsmanship— that emulates the distinct flavor of the season, and is a perfect reflection of the modern woman of today. 
The collection features floral print lehengas, fun crop tops, edgy dhoti jumpsuits, maxi skirts, coordinates, elegant kurtas, breezy dresses and sarees with stunning metallic prints, adding just the right amount of sparkle. Bold colors in glittering gold and intricate designs inspired by Rajasthan's fine art and culture lend a cheery vibe.
The prints are interpreted to create a new season signature in a color palette of dazzling sunset yellows, bright reds, fiery orange, deep blues, metallic golds, elegant whites along with cool aqua and pink tones.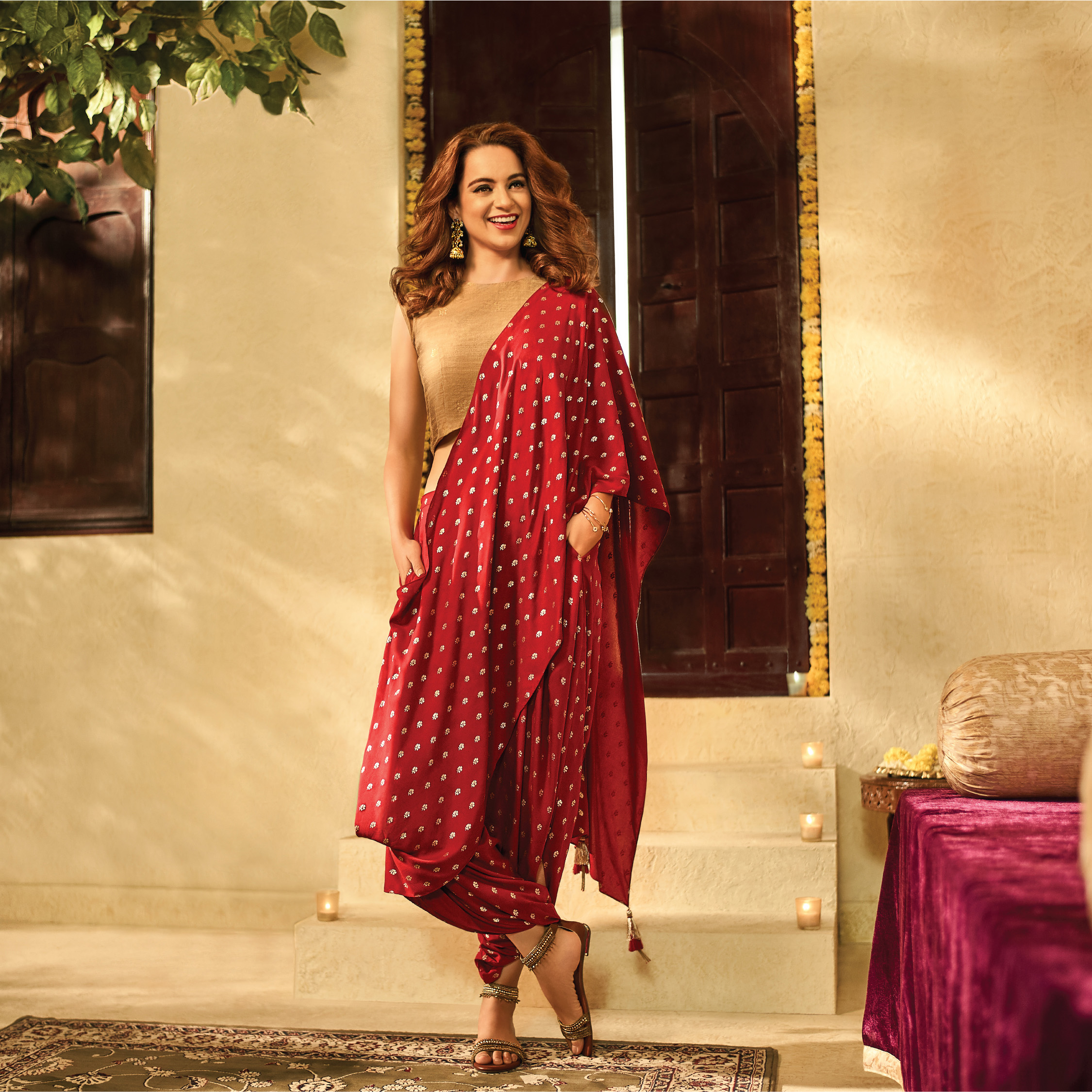 Complementing the picture-perfect ensembles are exquisite jewelry pieces such as shoulder dusters, colorful tassel earrings, and pendant neckpieces; stylish footwear such as delicately beaded Kolhapuris and strappy sandals complete the delightful festive line. 
Get ready to indulge in brilliant hues and get your shine on this season! You can shop the collection at the store and online both.