Image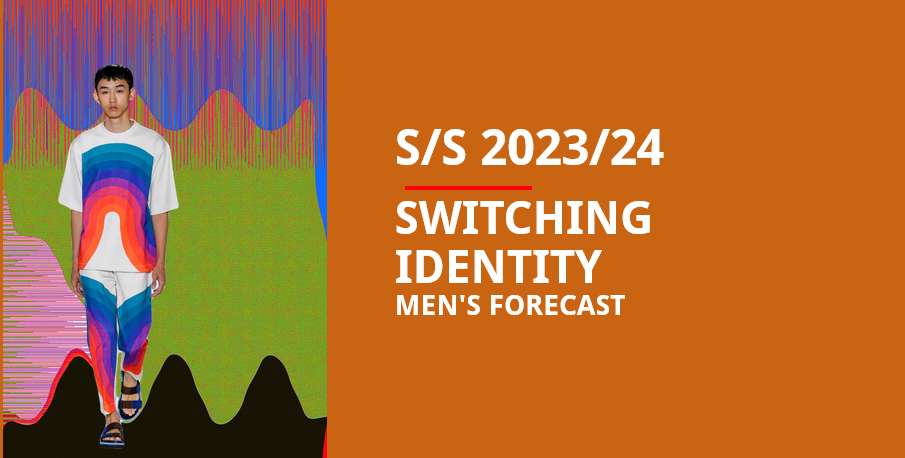 Switching Identity: S/S 2023/24 Men's fashion forecast
Our focus is on the consumer's growing desire for a carefree and unlimited lifestyle in their day-to-day diversified background.
During the past two years of Covid-19 lockdown and continuous exposure to digital life, humans observed the chaotic identity syndrome transition and advancement in recent years that made us look forward to discovering joy by switching our identities among complex inner characters.
This symbiosis is creating a room for a huge variety of 'kidult' elements, with a fusion of dopamine bright hues and undefined silhouettes and patterns to break the boundary of a vapid lifestyle.
The theme Switching Identity conveys that these unconventional cross-border people desire for a carefree and unlimited exchange of characters and lifestyle in this diversified background.
They are always switching between different characters and scenes and enjoying the fun of being a multifaceted player. The fashion world is also trying to be break the restraint of design to meet consumers' need of multidimensional symbiosis.
The report covers-
Consumer Insight
Seasonal, core and Long term Colors
Consumer Mood
Print Direction
Materials
Style directions
Key details
Key Items
Designers Recommendation
Range Plans
Total Pages- 110+
Price- $390
Read Later