Top 5 Best Leather Work Bags for Men
Your work or career is one of the most important things in your life. That's why you should choose things that would enable you to make your day-to-day work more comfortable. Thus, you should opt to use more ergonomic stuff. This means buying items designed to make work more efficient.
Your work bag is one of the items you should invest in. You may not think about it but it indirectly affects your productivity at work. It is recommended that you use an efficient, durable, functional, and overall presentable work bag.
There are many work bags available out there in the market. Thus, here are the top 5 best work bags for men:
Briefcase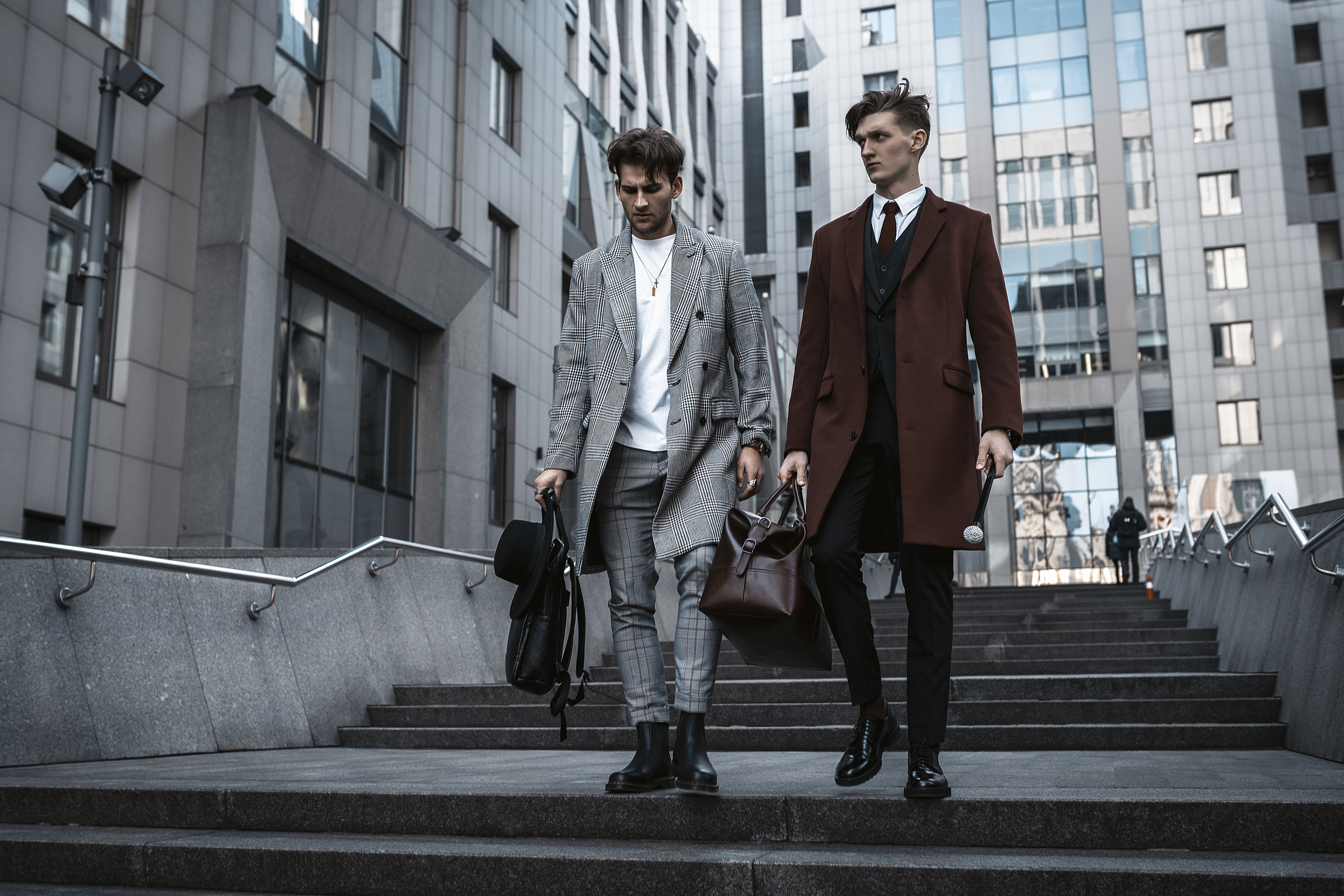 A briefcase is a box-type bag designed to carry papers or books. Long ago, briefcases were used to carry really important things such as precious metals, weapons, jewelry, or money. Nowadays its design has evolved to suit the needs of the modern man. Bag makers now designed the briefcase to fit in laptops, gadgets, folders, and papers. It's now mostly used by men for work because of its style and functionality.
Many men prefer a briefcase because of its classy and timeless style. Aside from that, it is also very functional and durable. A good quality leather briefcase can last you up to 10 years.
The briefcase has also a structured appearance, making it more suitable for formal wear.  It's a hard case bag and the edges are sharp. Thus, the briefcase ensures you that papers and other important documents won't crumple while inside the bag. Laptops and other valuable gadgets are also safely secured and would not be prone to damage. 
Personalized Leather Laptop Bag
A leather laptop bag evolved from a leather briefcase. Personalized laptop bags are very useful and functional. Everyone in the workplace usually brings a laptop to work every day. Thus, a leather laptop bag is one of the best work bags nowadays. Adding a personal touch also adds a level of sophistication to your style. Vonbaer sell personalized laptop bags, which add a stylish touch for yourself, or a professional gift.

"Elegant Laptop Bag from Von Baer"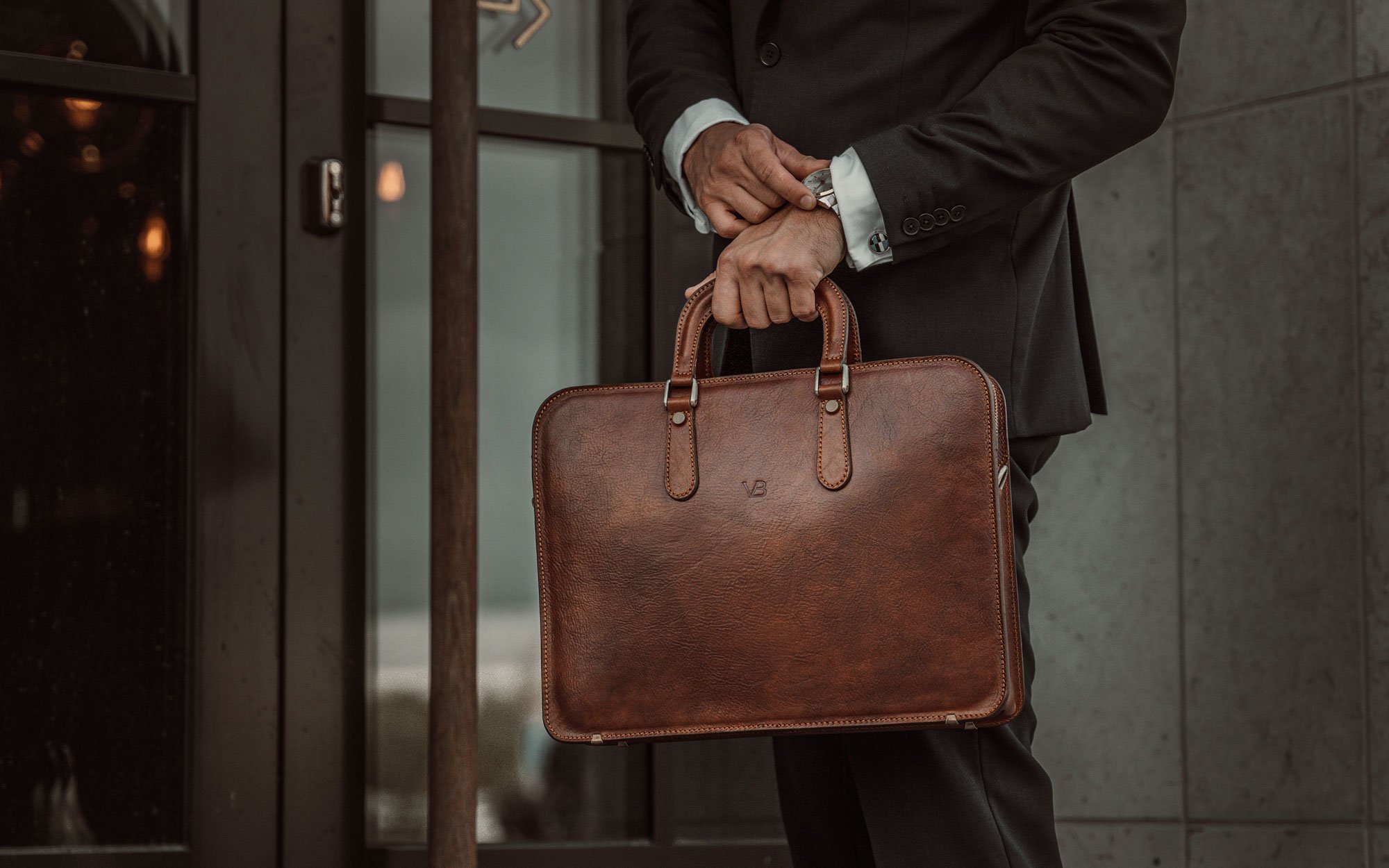 Messenger Bag
Messenger bags are one of the most versatile work bags for men. It is designed rectangularly crosswise. Its design originated from traditional messenger bags from the medieval period wherein messengers ride horses. Moreover, it then evolved to suit a mailman's bag in delivering messages.
Today, the messenger bag is designed to suit the needs of the corporate man. The bag is designed in such a way that the wearer can easily get things with ease. This bag's design is also very versatile and is suitable for both casual and formal wear.
Messenger bags are usually worn across the body hence it is a type of crossbody bag. It is very useful because it is spacious and can accommodate many things. Additionally, it also keeps your things in an organized manner wherein you can easily reach out for what you need.
Satchel Bag
Satchel bags are bags designed to carry books. They are worn across the body and, just like messenger bags, they are also a type of crossbody bag. Satchel bags are thicker than messenger bags because they are designed to carry thick books while the latter is designed to carry letters. Satchel bags are also longer crosswise while messenger bags can be longer lengthwise.
Like messenger bags, satchel bags were also redesigned to suit the needs of the modern workplace man. Nowadays, satchel bags have many compartments which you can use to put essential items. The main compartment is also designed to fit in papers, files, books, and electronic devices such as laptops and tablets.
Satchel bags are also very versatile in style. They can be used on formal wear and casual wear. They can also be used to your daily commute or drive from home to work.
Tote Bag
Tote bags are designed to help you carry many things around and they are usually worn on the shoulder. It was usually used when carrying out everyday tasks such as going to the grocery or shopping for necessities. In the past, they were also usually worn by females but it has evolved to suit the style and needs of every gender. It's also becoming one of the trendy pieces that men wear.
Lately, tote bags became very popular because of their comfort and style. Leather tote bags also became popular for both working men and women. These tote bags can accommodate everything that you need in your work. It can fit in work items such as laptops, electronic devices, papers, files, and other personal necessities too.
Backpack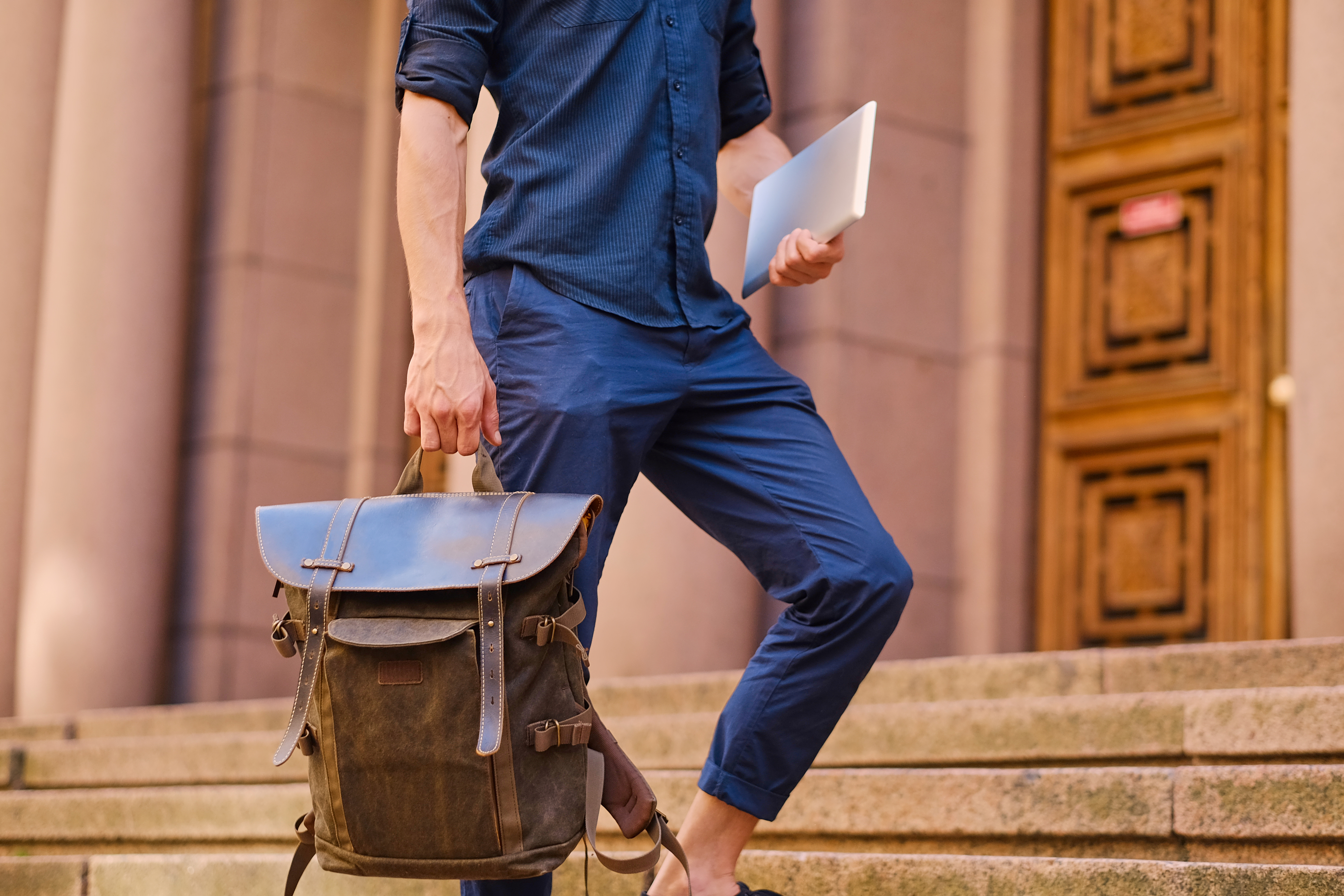 Backpacks are one of the most common bag styles out there. It's mostly designed for traveling but it is also very versatile and can be used for work. Backpacks were originally made for the army. They were also designed to give you more mobility while wearing them.
Compared to other working bags, backpacks give you the most comfort when wearing them. This is because the weight of the bag is balanced on both your shoulders. However, the ease of getting things on the bag may not be as comfortable.
Many working men prefer to use backpacks especially when they need to travel or commute to the workplace. This is because backpacks are designed not to restrict your movement. There is also less probability that the bag will get caught up in unlikely places such as doors of trains and buses. Backpacks are designed to be close to your body for additional security so it's a workbag that stands the test of time.
The Best Bag for You
Nowadays, the marketplace can be too overwhelming with various options. Sometimes, you could make mistakes and buy something that doesn't suit your lifestyle. It's always important to buy something that would satisfy and give your needs. you also need to make economical choices and invest in things that would serve you well. Investing in simple things can make you go a long way, even though it's just as simple as a working bag.
Different working bags have their pros and cons as it suits different tastes and lifestyles. As mentioned above, briefcases are more formal and more suitable for the corporate lifestyle. While messenger bags, backpacks, tote bags, and satchel bags are more casual in style. So, it's recommended to choose a bag that would suit your job, lifestyle, and personality.