7 Tips to Get the Vintage Look for Your Outfit
Summary
If you're a fashion lover, you must have heard of the word "vintage" being mentioned multiple times. Vintage, or retro fashion, is the trend nowadays, and you can see it being worn on both red carpets and the roads. Of course, everyone wants to get themselves into the world of retro clothing; however, some people feel like they're wearing a Halloween costume whenever they wear vintage pieces.
It might be hard for you to figure out the right ways to integrate a vintage fashion look into your closet and not look like a movie character from the old days. Don't you worry; let us help you with these 7 fashion tips. So, follow the tips below to get yourself a vintage outfit that fits perfectly for you.
Find your style
It's important to start building your vintage look by knowing which style, or era, is your biggest inspiration. Vintage is a broad term because fashion trends through the decades can change drastically. So, when you think of a vintage outfit, do you want it to be from the 60s, 70s, or the 2000s?
You don't have to pinpoint and choose only one era, but it's much easier to know where you're going with this retro look to style the outfit better. Whether it's the high-waisted pants of the 1920s, the 2000s puffed sleeves, or the wide-legged flairs of the 1930s, pick the era you find most interesting. Then, go on Google or Pinterest and look for reference pictures to get inspired.
Keep it neutral and classic
There's this saying: "The simpler, the better," and I think this stays true when it comes to vintage fashion. If you're new to buying vintage, keeping it neutral and with clean, classic silhouettes is the easiest way to integrate it into your closet. These pieces are super versatile, but they'll be a lot less intimidating for you to style and put on regularly.
Plus, these pieces will integrate a lot more seamlessly into your closet with the clothing pieces you already own. The choice of vintage pieces totally depends on your personal style and how much of that vintage personality you want to eject into your closet.
Don't overdo it
I love dressing my vintage items down because it makes them feel a little more wearable. However, nowadays, our clothes have to meet so many different demands, whereas vintage pieces have a little more of a sense of occasion. To feel more comfortable in vintage outfits day to day, try pairing your pieces with a pair of trendy sneakers. Also, pay attention to adding loose, more relaxed, natural fabrics, like a simple cotton T-shirt, to make your vintage look more comfortable.
Normally, I wouldn't advise wearing vintage from head to toe. However, if that's your jam and you absolutely want to, then I have a solution. The way to make your outfit work is not to wear vintage pieces from one decade only but to mix up your eras! Mixing eras can bring the same effect as mixing new and vintage pieces, making your outfit seem special, yet relevant.
Unexpected pops of colors, versatile combinations of textiles, silhouettes, and the contrast of patterns can always make an outfit appear unique, modern, and totally timeless. In fact, mixing eras might be the most fun and creative way to wear vintage.
Do not skip accessories
As with any well-put-together outfit, accessories can make or break the deal, and it's the same when we're working with vintage pieces. Whether you're pairing vintage clothes with modern accessories or pairing vintage jewelry with modern clothing pieces, it all works! The main point is to mix and match and be creative with it. Remember, there's no right or wrong answer when it comes to fashion.
A gold vintage signet ring can be a perfect jewelry piece for pretty much every outfit. Other accessories such as retro headphones, handbags, and even sunglasses can also make the look feel up-to-date and chic.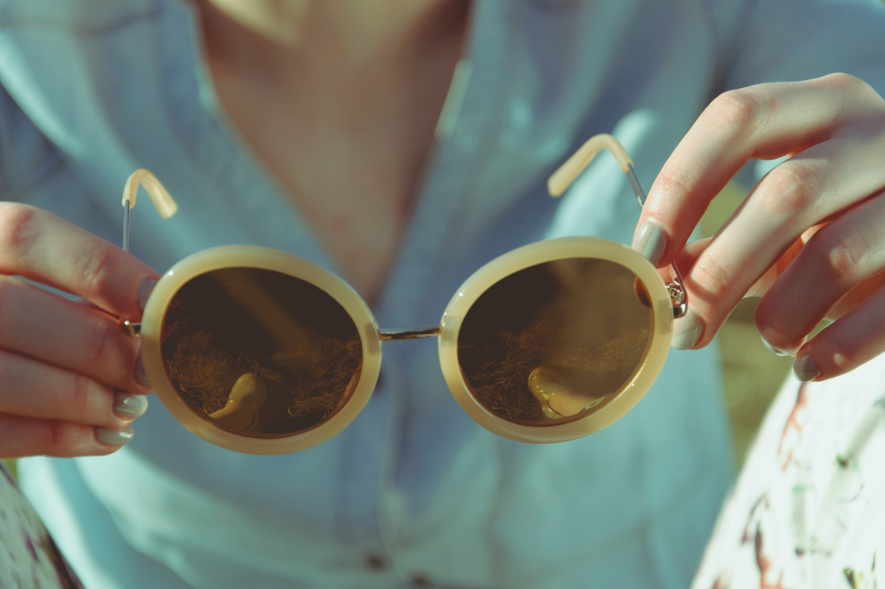 Pair vintage and contemporary pieces
Buying vintage separately is a smart way to get started with vintage fashion, because you can pair them with modern clothing pieces from your closet. Making sure that you're pairing both of these styles into your overall look is a really great way, and also the easiest way, to integrate vintage into your closet. Also, this is a simple way of taking a special, fancy vintage piece and making it more wearable for your personal preference.
If you're already wearing a vintage outfit and vintage accessories, don't add a poodle hairstyle. Instead, put your hair in a ponytail. If your outfit and hairstyle are both vintage-inspired, pick a pair of sneakers to balance out the overall look! If you're not sure how to mix vintage and modern pieces, look up inspirational outfits on your phone.
Go for a modern hair and makeup look
Simple and modern hair and makeup are a great way to pull a vintage look successfully. This trick aligns with the two previous tips about pairing vintage and modern elements while also toning down the overall look. Unless you want to do a complete cosplay of vintage outfits, you can go all fancy with your hair and makeup. However, if you want to emphasize your vintage chic while making it look like the 21st century, keep your hair and makeup as modern and simple as possible.
For instance, you can wear a 1950's dress and pair it with a simple slicked-back ballerina bun to make it feel modern and vintage at the same time. Don't go overboard with your makeup; a simple red lipstick is enough to make a statement. Also, I recommend you try out a few contemporary versions of classic hairstyles that can update your look while still giving it that vintage feel.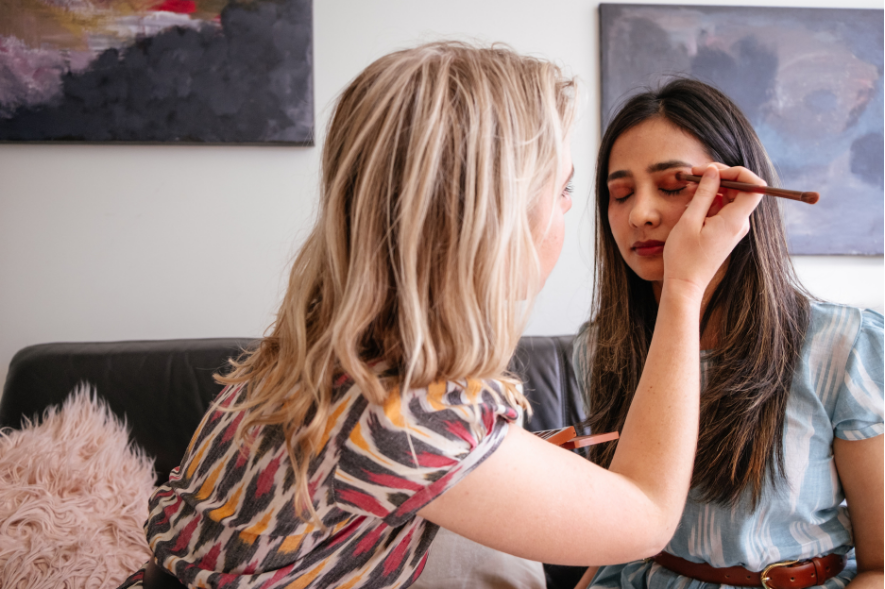 Conclusion
Styling vintage clothing with your closet essentials is a fun way to be stylish and sustainable. Vintage clothing can sometimes feel too intimidating to integrate into our capsule closets, but with the 7 tips above, I think you'll be more than ready to style that vintage shirt you've been hiding in the closet!