6 Ways To Revamp Your Fashion Style
When it comes to fashion, many people assume that it's all about keeping up with the latest fashion trends and continuously incorporating those into their style. As a result, most of them tend to give up on the idea of becoming fashionable due to the assumption that the endeavour is costly. But the truth is, being fashionable doesn't mean you need to buy the latest and most expensive apparel. Instead, it's about working with clothes that perfectly suit your taste and can help you dress with sense. 
If you're still figuring out how to up your fashion game or dress yourself in the best way possible, worry not. You can follow tips that'll help improve your dressing sense and even develop your own fashion style. To get started, here are six ways you can revamp and improve your fashion style:
Only Wear Clothes That Fit 
It's prevalent for most people to hold onto clothes even if they no longer fit as they still hope that they'll get to wear them again someday. Unfortunately, holding on to clothes that are unfit for your body size will negatively impact your fashion style. Wearing pieces that are too baggy or too tight for you will only make you look sloppy, which is the opposite of what you want to happen.
Make sure to fit clothes and other items first before buying them. Furthermore, if you have any loose or tight clothes in your closet, it's best to sell or donate them to make way for your new and well-fitted garments.
Experiment With Colourful Clothes
Some people tend to feel intimidated when it comes to wearing colourful clothes, so they choose to wear neutral options as they're easier to mix and match. However, having a few pieces of colourful apparel can be an excellent way to boost your fashion style. Don't be afraid to experiment with eye-catching clothes and use these to give your outfits a pop of personality.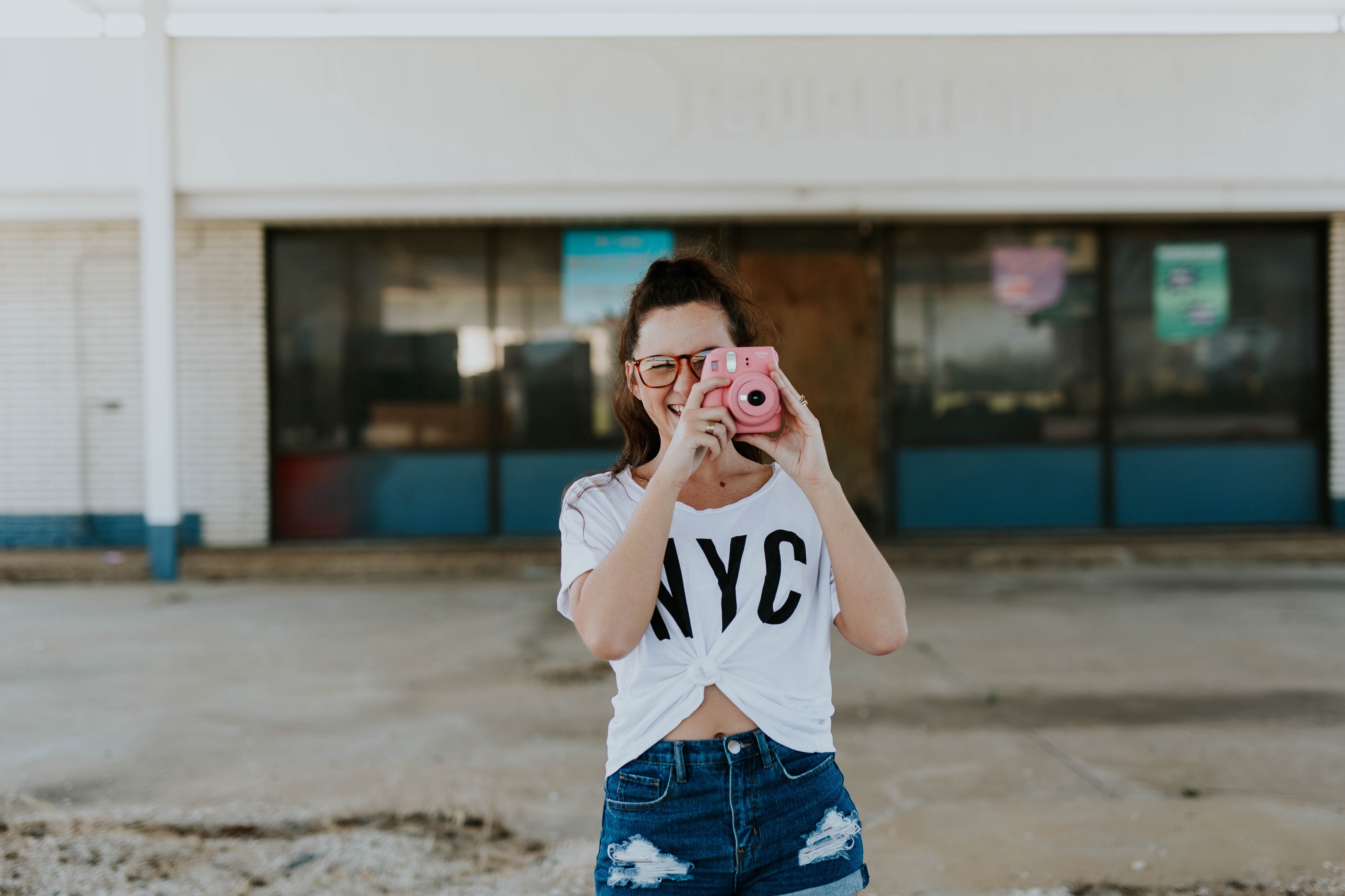 If you still feel uncomfortable, you can always start small and go for clothes with vivid designs. You can play with colours by adding colourful embroidered designs to garments with the help of companies like Printful. Once you find the best colours for you, it may become easier for you to wear bright clothes when the occasion demands it.
Pay Attention To Your Footwear 
Don't get so wrapped up with your clothes that you forget about your choice of footwear. Your shoes play a crucial role in your style, too. Your selected footwear can either polish your overall look or make it a flop. So when buying shoes for yourself, make sure you consider the clothes you have in your closet.
Meanwhile, if you don't like owning too many shoes, it's ideal to keep two high-quality pairs. The first one should be for formal or fancy occasions, and the second one is for casual, everyday wear. You can then easily pair them with different outfits whenever needed.
Accessorize 
Accessories were invented for a reason, and that's to elevate and improve your fashion style. Even simple accessories like watches, minimalist necklaces, and classy belts are already good enough to make your outfit look chicer. For instance, wearing a pair of black jeans and a white tee may appear bland despite being a perfect match. To complete this look, wearing the right statement necklace can instantly make you look more modern and stylish.
Don't hesitate to experiment with different accessories until you find the right ones. Feel free to spend hours searching in accessory stores until you find pieces that'll work well with the outfits you have at home.
Revamp Your Favorite Clothing 
Sometimes, revamping your fashion style doesn't mean buying new clothes and shoes. You can channel your inner DIY creativity by being crafty with the clothes and fashion items you already have.
For instance, if you own too many long skirts, grab a pair of scissors and turn them into midi skirts. If you have old jackets, get a needle and thread and attach a few embellishments, laces, glitter buttons, embroidered designs, and so on. Then, you can use a fabric shaver or lint roller to make your newly crafted clothes look new and neat again.
Have A Swapping Party 
Perhaps you have some clothes you don't want to wear anymore. Instead of disposing of them and spending money to buy new ones, you can organize a swapping party. For this activity, you'll have to gather your friends and ask them to bring their clothes and other apparel they don't want to wear ever again.
From there, you can pile up all your clothes together and choose the pieces you want to trade. After all, one person's trash is another person's treasure. You never know if your dull sweater or black pair of pants would be of interest to any of your friends.
Wrap Up 
These are only a few tips on how you revamp your fashion style without having to spend a lot. Always remember that being fashionable doesn't mean wearing something expensive. Instead, fashion is an art that requires a person's creativity and willingness to try out and experiment with styles that are outside their comfort zone.