6 must-have fashion trend to follow in 2019
Fashion can be a fickle thing, but by investing wisely in pieces that you love it's possible to create a wardrobe you love with minimal effort. From nights out on the town to what you wear to work, picking your must-have pieces can ensure you're well put together and on-trend wherever you are. Here are six of the top must-have wardrobe pieces available in 2019 that you should consider adding to your closet.
A simple white t-shirt
The simple white tee is a staple for many wardrobes, and 2019 is no exception to this always on-trend fashion investment. There are more ways to pull off a plain T-shirt than ever before, whether it's layered under a beautiful cami slip dress or used to dress down a midi skirt. From daytime looks to adding a little touch of casual to an evening outfit, the white tee is here to stay and is a must-have for your wardrobe.
A pair of comfortable combat boots
While heels will always be on-trend, boots are making a comeback in 2019. Whether paired with extravagant festival outfits or used for an everyday casual walk around the shops, a pair of robust, comfortable boots are a must for any budding fashionista in 2019. These unisex boots are the finishing touch to countless outfits, not just the grunge outfits they were classically paired with decades before. Recycled fashion also offers the opportunity to shop in a more green way; for example, 70% of the clothes on ASOS Marketplace are pre-worn or vintage, making it the perfect place to scout these classic old-school boots.
Necklaces suitable for layering
Layering is back in a big way when it comes to jewellery. Combining chokers with long necklaces and pendants of all shapes and sizes to create a cohesive look is one of the top trends of 2019. Gold, in particular, is in fashion at the moment, especially when combined with black to form a rock-chick kind of effect. Necklaces are the ideal no-fuss way to add style to an outfit and look great with just about anything.
Cropped or 7/8th ankle-length jeans
Full-length jeans have fallen out of fashion to make way for the super-flattering cropped look. Often combined with a slim or skinny fit and high waist, adding a crop to denim takes it from casual to chic, and can immediately make an impact on the most casual of outfits. Pair with dainty flats and simple shirts for a put-together look that comes together in minutes.
A dramatic headband – preferably made from luxurious materials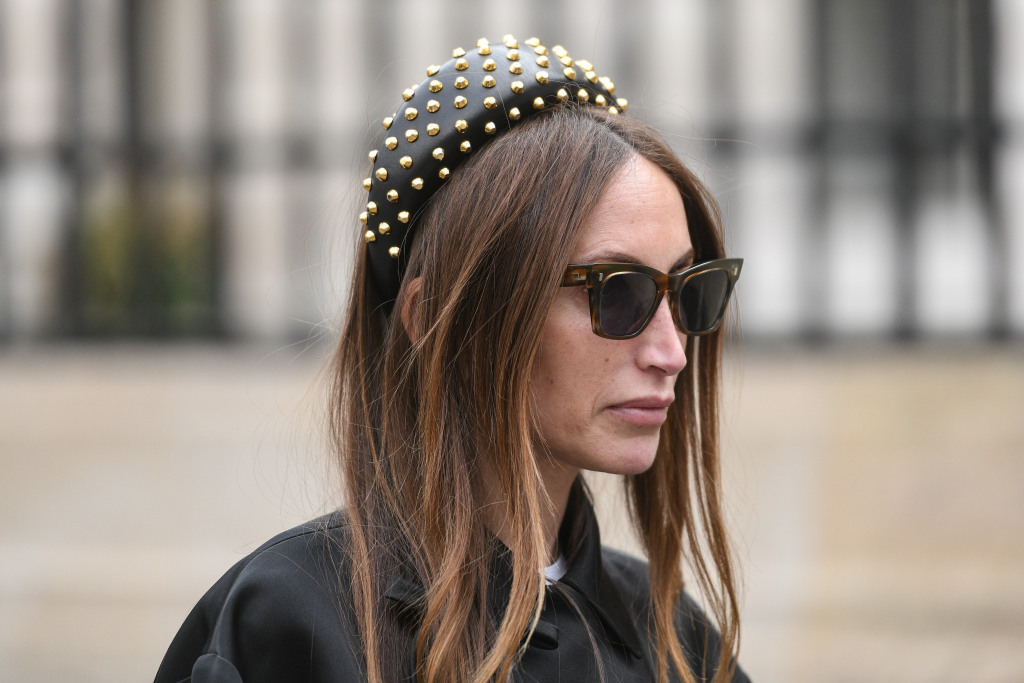 From the massive, puffy headbands on the catwalk to the beautiful velvet braids and bows found in just about every store, headbands are having a moment. Forget about essential plastics and minimalist styles; this trend takes luxurious fabrics and transforms them into incredible headpieces that draw the eye. While cotton is a popular low-maintenance choice, luxury materials are the number one option for 2019. From beautiful velvets to shiny satins, these headbands elevate any outfit in seconds and can dress up even the simplest of hairstyles.
Some super-flattering black trousers.
Black trousers are a timeless trend, but with so many different cuts and shapes of this iconic basic, there's more out there to choose from than ever before. From stylish culottes to skin-tight trousers that look amazing with more voluminous tops, there's a pair of black bottoms for everyone. From confidence-boosting workwear to the perfect option for a night out, a pair of black trousers are the ultimate staple for your 2019 wardrobe. Staying on-trend doesn't have to mean jumping on the fleeting trends as they pass. Instead, investing in substantial, practical and super-flattering pieces can help you make 2019's style your own. As for what you need for your wardrobe, these must-haves are an excellent place to start to remain on-trend as we enter the colder months and longer nights.