2022 Eyewear Trend: What styles are the best fit for your face.
Nowadays, everyone is well aware that glasses can enhance or transform your appearance. You look smarter when you wear glasses. You look more contemporary with glasses. You stand out from the crowd with glasses. The right pair of glasses can make…or break your look.  
 
People with full-framed glasses are considered more distinctive and are perceived to give more eye. And, of course, we all know the old saying "people in glasses look smarter." 

Generally speaking, our faces fall into one of these four basic categories of shapes (Don't worry, JCPenney Optical will always help you figure out which shape you are!) 
Key Shapes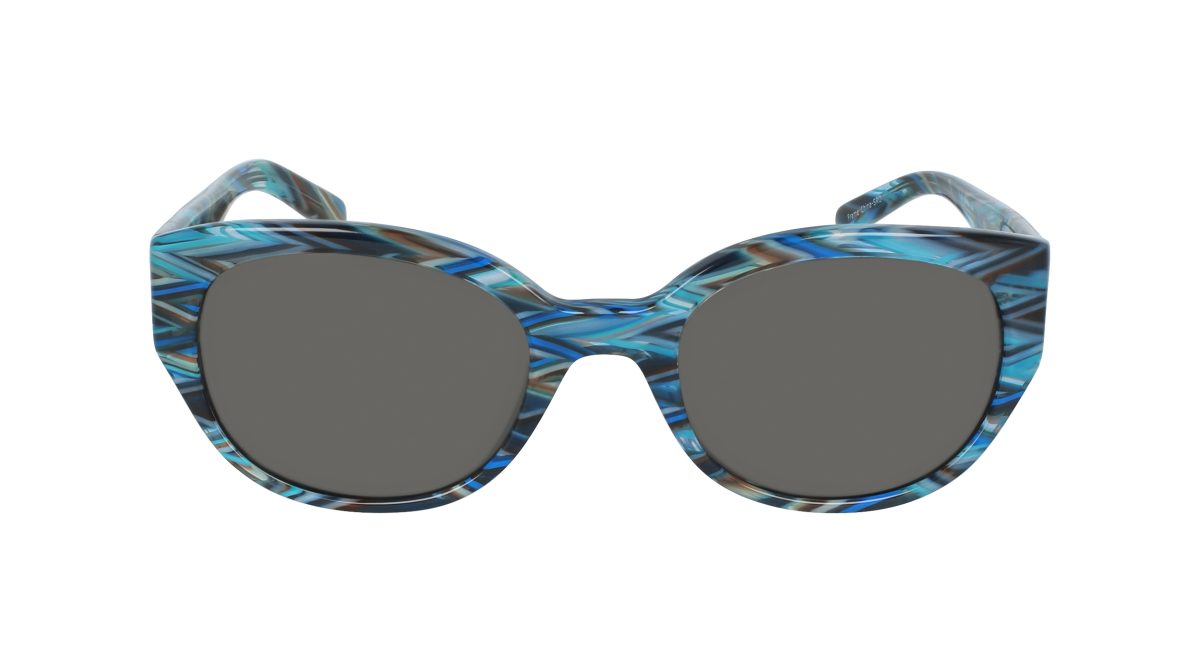 Heart/Diamond – This one may sound a touch confusing, but it's really not. HEART or Diamond shaped is characterized by a larger forehead, broad, noticeable cheekbones, and a thinner chin. If this is you, you will want to get eyeglasses with similar angles to your face. (Think…rounder-shaped frames which usually are wider at the top then the bottom would make a nice contrast).
Round – This one kind of describes itself-so long as you know what a circle looks like. In this case it describes a rounded forehead and a more circular face. With a round face, you will probably want frames which put more emphasis on the width of your face, than the height of it. As such, rectangular frames would really help add a bit of structure and definition to your face overall. 
Square – As you might imagine we are referring to a square face and jaw. You'll want to neutralize those "extreme angles" of your face by using softer, rounder frames.
Oval – This is the most enviable of face shapes, allowing you to choose from almost any style of frames available today. However, most people with oval faces usually find the best choice would be a symmetrical frame with some sort of rigid structure (some softness with a round bottom will be ideal).
With so many different styles and choices offered at JCPenney Optical, you're sure to find not only the right shape for your face, but the perfect style for your look as well. And don't worry, you're never on your own on this journey. One of our knowledgeable staff members will walk you through the process and help you find the perfect fit each step of the way.  
Even if you're not planning on buying anything right away, feel free to come into your local JCPenney Optical to try on a few pairs. There's no harm, or charge, but doing so will help you start to define not only the right shape for your face, but the right style too.
One thing you should also consider is owning multiple pairs of eyeglasses if you can afford to do so. Owning multiple pairs of eyeglasses serves several purposes. First, you'll always have a pair in case you lose, misplace, or break them. (We all know not being able to see properly is neither practical nor safe!) Second, multiple pairs of glasses mean multiple styles and looks. Want to look buttoned up, we have a style for that. Want to look carefree and fun, we have a style for that….and every other possible look too.   
Of course, shape isn't the only thing to consider when it comes to getting new eyeglasses. You'll also have to decide on what material you'd like the frames to be made of. This is a bit easier of a choice as the options are generally limited to the following three:
Popular Material
Plastics/Nylon-based Composites (These are great for bright-colored glasses)
Titanium/Titanium Alloys (A popular choice because they're a much lighter weight and have a lot more flexibility than plastics)
Zylonite (Sounds fancy, but it's just a lightweight material that comes in almost any color and style)
So please come in today and let JCPenney Optical help you find the right style, shape, and frame. We are truly the place where function meets fashion.
Your eyewear should reflect your unique personality, and we know that means offering a variety of choices that are as unique as you are. Shop the largest selection of affordable eyeglasses, prescription sunglasses, and eyewear for men, women, and kids.
At JCPenney Optical, we do everything we can to make our frames and lenses affordable. We accept thousands of vision insurance plans that usually typically cover an annual eye exam. We also accept health spending accounts or your JCPenney credit card as a method of payment, giving you as many options to cover the cost as possible.
And you'll get 50% off a complete pair of eyeglasses at any JCPenney Optical. Or you can get two pairs of single vision glasses for $69 or two pairs of progressive eyeglasses for just $169. Visit us online to find the nearest location to you.