20 Must know Top Retail trends of 2019
New year expected to bring new opportunities due to the latest innovations in technology and hopeful consumers. It is time to analyze the must-have retail trends for 2019. These retail trends are very important for eCommerce and floor retailers.
For Europe 2018 is not a good year after the Brexit debacle, the Great Britain Pound (GBP) lost its value measurably which pushed Europe's economy three years back. Brexit has brought with its pricing and margin pressure, especially for designers, brands and retailers that source and manufacture abroad and sell in pounds. They're facing higher input costs and have to decide whether to hike prices. But let's hope 2019 to bring the best.
Here we are going to discuss the retail trends that we could expect for the year 2019, The effect of technology, consumer's behavior and lifestyle changes that could affect the retail.
The Retail trend - 2019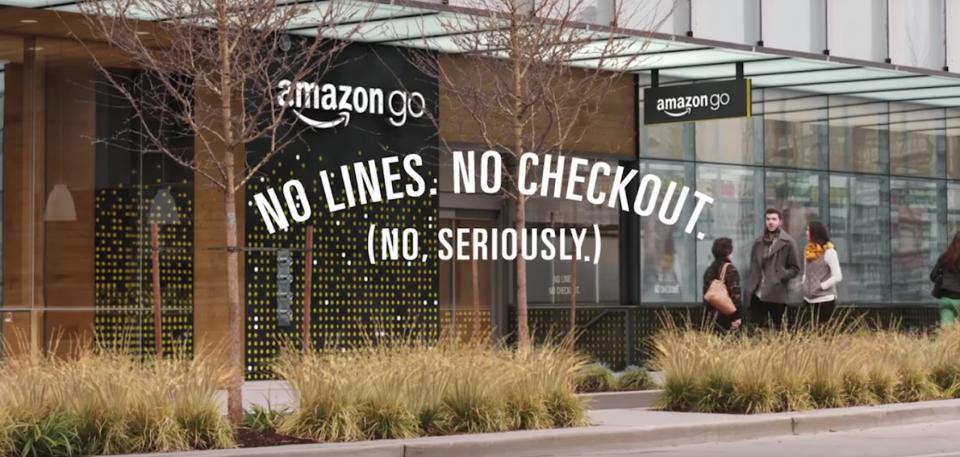 Hassle-free, shop and go shopping experience- Amazon launched the most innovative shopping experience using the technology that runs the driverless car now utilized to give its customers hassle-free shopping experience through sensors and artificial intelligence. Through this technology customer's can avoid the line and save time.
3D technology-Customized Fit – Recently Adidas started to sell the limited edition 3D printed shoes. The best thing about the 3D printed shoes allows the perfect customized fit that lets its design based on foot shape, running style.
Shopping Consultancy- Now retailers would like to educate customers to help them shop better, based on their choices and preferences. This makes customer's feel privileged which in turn they become a loyal customer of the brand.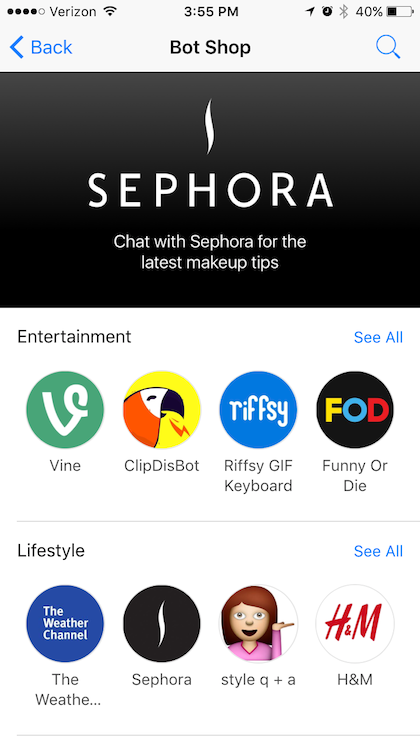 Chatbot- Microsoft, Kik, Facebook, WeChat, and many more tech giant's now offering online retailer an artificial sale's assistant chatbots, to help customers while shopping online. Chatbots are not new, it was always there but its implication is new to online retail.
The top global companies such as Chanel, Sephora, Estée Lauder Cos, Burberry, London beauty store No. 6 Mortimer, and Europe's T.K. Maxx, have already started to test the future on their website. Currently, chatbots are best suited for brand storytelling and product details but they are not yet ready to deploy for selling the product at an online retail store.
Businesses and consumers exchanging over 8 billion Facebook messages with each other per month, and the eCommerce retail businesses exchanging the second-highest number of those messages, Facebook Messenger is one of the most famous and convenient ways for consumers to research and purchase retail merchandise today while other messengers are emerging such as Telegram and WhatsApp.
According to Forbes, 53% of consumers prefer to shop with businesses they can directly message on Facebook and on the website. The trend suggests retailers must set up a Messenger bot that can handle slightly complex intercommunications, like welcome conversations and product discovery conversations.
To drive even more sales with Facebook Messenger, retailers should also build bots that can send rejected cart information and let consumers place orders directly through the messenger itself app.
Some of the top retail brands are already using Facebook and Telegram Messenger bots to accelerate their buying process.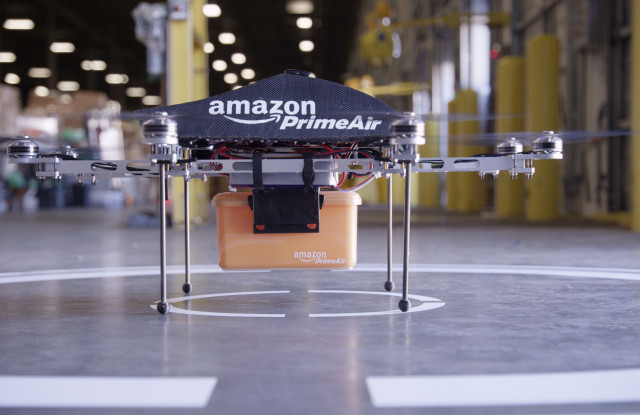 Amazon Prime Air-The drone delivery – Amazon is changing how we shop and the use of technology for the quick delivery. The human less delivery through technology using drone Amazon was able to deliver parcel in 13 minutes.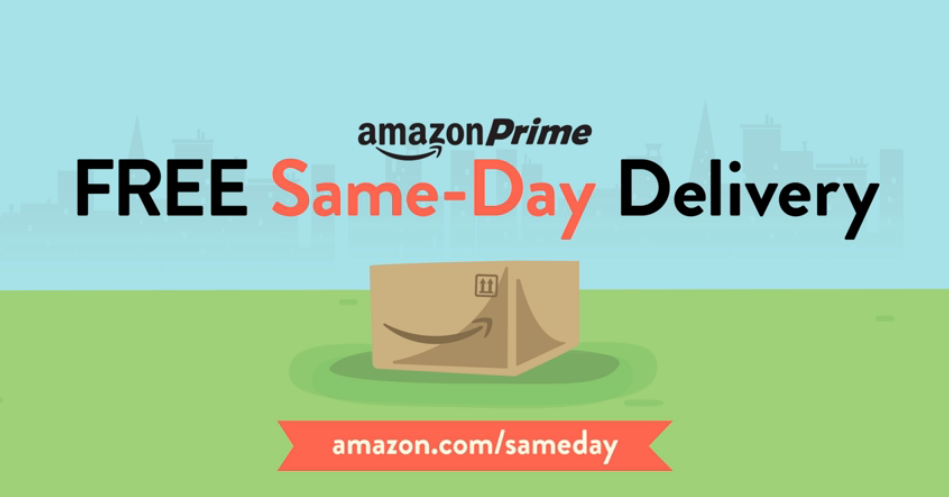 Same Day delivery and dispatch – Retailers are readying themselves for the same day delivery. In India, the big online retailers are deploying their warehouses almost at every possible pin codes. Amazon has already launched the amazon prime which promises one-day delivery at the metro cities 
CX will outrank UX - Customer experience is a top priority for retailers this year. About 85 percent said creating a unified and consistent customer experience across channels and touchpoints is top of the list in 2019, according to Boston Retail Partners. The customer experience (CX) is arguably more important than UX now when it comes to eCommerce and customer expectations.CX better addresses customer-centric service where customers desire more relational access to a brand, whether from feeling heard or via customer reviews.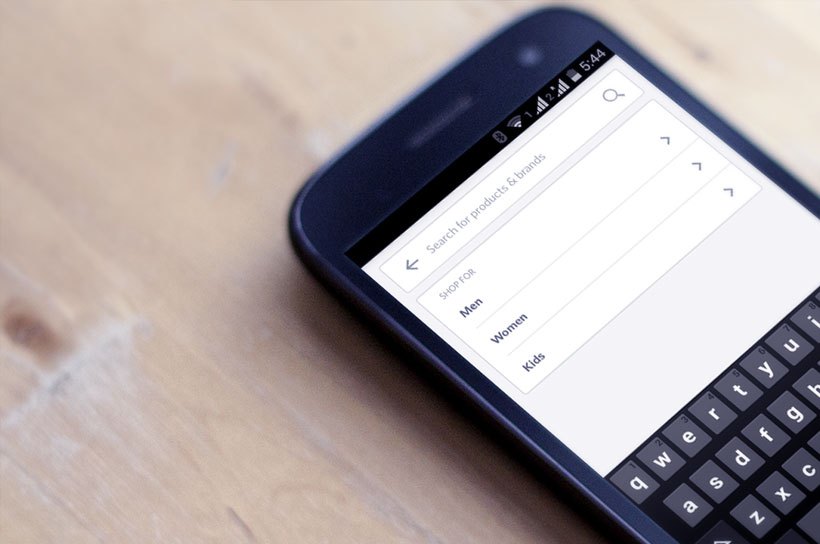 M-Commerce App-based shopping boost- The gorgeous promise of mobile retail will evolve and strengthen and become much more relevant to both consumers and retailers as the hiccups and glitches happening now will quickly become memories. Retailer strategies incorporating the mobile device will become much more sophisticated and honed for smooth integration into the overall customer experience.                            
Instant fashion/See it buy it- With the evolution of fast fashion and the quickest design availability of the show through internet designers are readying to put their collection online and at their retail store to sell as the show ends. This strategy is opted to avoid design knock off by fast-fashion retailers such as Zara and H&M.
Mall stores will continue to struggle: Mall retailers took a staggering hit in 2018. Nearly 44,000 retail workers were laid off, according to job replacement firm Challenger, Gray & Christmas, and mall-based brands such as Macy's, Kohl's, Sears and J.C. Penney closed hundreds of locations. Looking ahead, Macy's has already announced another round of closures in early 2017. It likely won't be the only chain shuttering stores next year.
Shoppers continue to opt for the convenience of online shopping and the one-on-one attention offered at independent boutiques and fine specialty shops. Unless mall stores can figure out how to stay relevant and competitive, their holiday shopping seasons could be numbered.
Retailers will continue to invest in Omnichannel. --- Omnichannel is now the standard. Retailers who continue to invest in their Omnichannel strategies will succeed; those that don't will fail. In 2017, we can expect retailers worldwide to push their Omnichannel strategies further than ever before in the pursuit of truly seamless shopping experiences. The retail world is rife with examples of this. Two big ones?
Domino's has recently introduced ordering via Facebook Messenger, and Starbucks' mobile app allows customers to order and pay before picking up in-store.
Retailers use Instagram to sell goods, and they're increasingly taking advantage of apps like Snapchat to give customers behind-the-scenes looks at their operations and to build loyal followings.
Moving forward, these Omnichannel efforts will be the difference between the retailers who succeed and the ones who fail.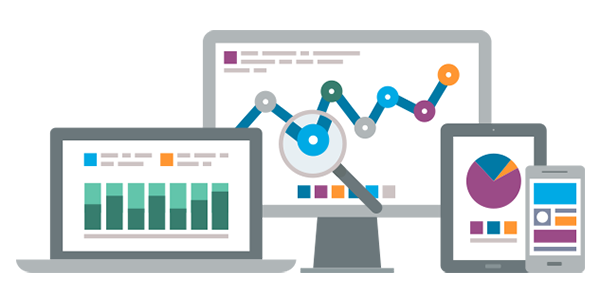 Data is must understand the customer. - More retailers will apply data to every part of the retail process, from the supply chain all the way to the post-purchase stage of the buyer's journey. Retailers who make data-backed decisions will outperform those who don't. More and more merchants will recognize this — which is why we think companies will double-down on data collection and analysis.
Social Media as the Store, and the Store as Media - "Social Media is becoming the store. Retailers will use technology to make every single piece of media — be it social, online, mobile, or conventional — a direct path to purchase. This means providing exceptional content, decision-making tools, and commerce software so that anyone exposed to that media could confidently buy from you on the spot. The next big retail trend is to have stores connected through social media and social media is connected to the online store. Instagram, Pinterest, Facebook is the biggest social media to start the store there to promote the products, get connected with customers, engage them for better brand loyalty.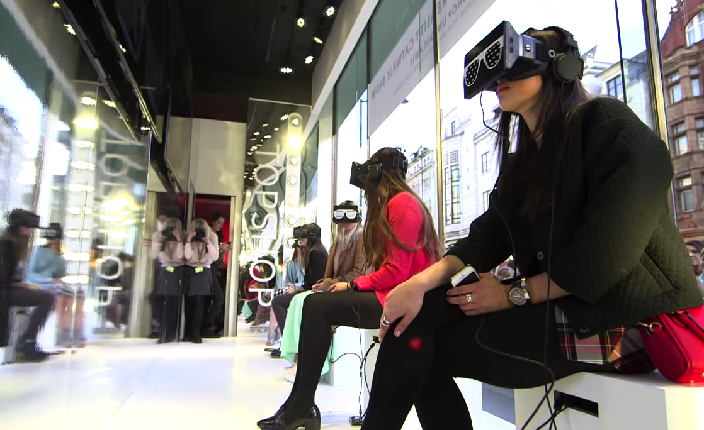 Shopping Virtually…With Virtual Reality And Holograms - Retailers will enhance and personalize the in-store shopping experience through the use of holograms and virtual reality displays. One such application lets customers "try on" an outfit without ever changing clothes, while others create entire virtual environments.
Retailers will be particularly drawn to technology as they discover how relatively little physical space is required to create dynamic 3D experiences. Outdoor sports retailer The North Face has fashioned a display that places the customer in the middle of Yosemite National Park, while Lowe's uses Microsoft's HoloLens to let any homeowner design her virtual dream kitchen with every imaginable appliance, bell, and whistle.
Customers Trust Reviews … More Than Ever - In 1995, when Amazon began encouraging its customers to post reviews of the products they were purchasing, the initial reaction was that the Internet retailer had lost its marbles. Some critics considered it a recipe for retail suicide.
Fast forward twenty years later. Consumers trust and rely on product reviews more than ever. Who doesn't scour reviews to find the "perfect" hotel or vacuum cleaner? Consumers have become review junkies, studying product comments and relying on the customer community to answer their toughest questions. In 2017, companies will be evaluating their (and their competitor's) customer's comments more diligently, using ad hoc reviews strategically and responding to those who comment more systematically.
Millennium consumers belonging to age group 18-35 especially seek for the product reviews through different websites. More than 33% millennial seek for blog reviews before making a purchasing decision.
The wearable trend will help to personalize the shopping experience- Nike. The athleticwear brand has always been innovative when it comes to personalization (allowing shoppers to customize their sneakers, etc.), but they've stepped up their game even further with the (mostly free) fitness videos on their Nike+ app and boundary-pushing products such as the custom-lacing HyperAdapt sneakers. Smaller retailers can take advantage of this trend, too.
Some ideas? Targeting users (through things like purchase histories) with content tailored to their preferences, and using location-based technology such as beacons to push personalized offers to customers' mobile devices. There are other benefits to smaller stores as well. They cost less money to open and operate, and they take up less space in urban environments, allowing retailers to capitalize on the potential of large population centers.
Wearable retail trend to connect with sales Data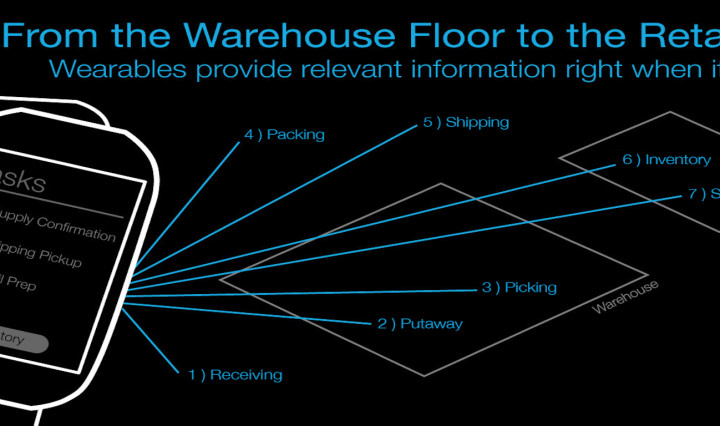 Wearable technology is now helping retailers to access sales insight, inventory movement data, and strategic marketing information. Retailers can leverage this data to improve labor efficiency, inventory management, and promotional execution.
The Packaging (R)Evolution- Products packed in different styles to a great customer will help retailers to boost sales through great customer experience. It is also aimed to create more customer loyalty and surprise factor while opening the item.
GPS Trackers for Delivery Services Will Tell You- Today's consumers expect companies to have technology in place to pinpoint deliveries. Some do, but others have yet to make the necessary investment. If you want to know if that pizza you ordered is still in the oven or, better yet, almost at the door, Domino's has the solution.
Similar to Uber's technology, the company's "pizza tracker" uses GPS to let customers know exactly where the driver is on the route. No matter what you're selling and shipping, the bottom line is that just telling the customer his purchase is "on the way" is no longer acceptable. This retail trend is the must-have trend to adopt to get connected with consumers
Geo-fencing, Geo-targeting, Geo-coquetting- GPS tracking based communication through WiFi and GPS retailers will like to get connected with users. Retailers may utilize this opportunity to provide personalized offers based on the user's preferences.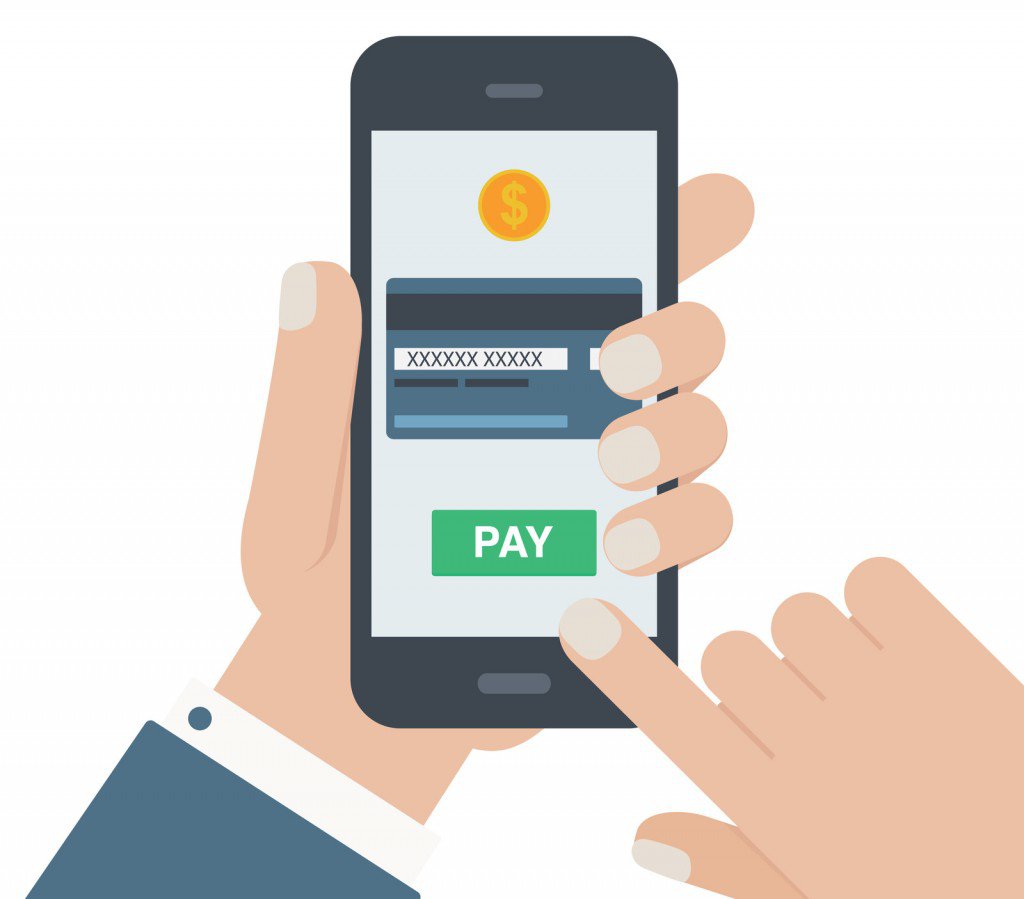 Mobile Payment to rise- At the end of 2019 the biggest retail trend to focus on Mobile Payment, projections say there will be 447.9 million mobile payment users worldwide. TechCrunch estimates that 85 percent of all mobile users in the United States will make a mobile payment in 2019, mobile payments in general next year are expected to total $60 billion, and if you take Business Insider's word for it, by 2020 mobile payments will account for $503 billion in sales. Mobile payment will help to rise mobile wallet by banks for instant payment solutions. Samsung mobile pay and Apple payment recorded increased usage in the USA, Japan, and Korea.
Rise of Artificial intelligence in retail
2019 will see the rise in use of AI in retail, from automatic image tagging to video tagging as well. Retailers will frequently rely on artificial intelligence to offer the personalized recommendation to customers and for the ease of shopping. Big Data, machine learning, and AI-powered "assistants," which were available to only a few big bigger companies.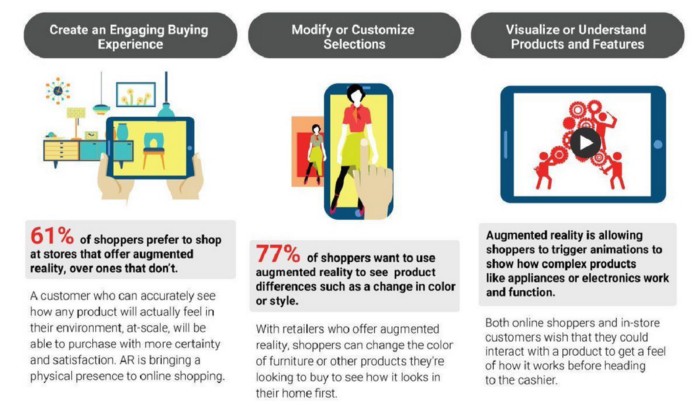 Artificial Intelligence can help as a blessing for retail companies that gather and possess customer data. AI can derive meaningful conclusions from a massive amount of data and help companies to create personalized shopping experiences via a highly-structured eCommerce platform, intelligent in-store bots, and online chatbots.
With the help of AI technology, eCommerce companies can build virtual racks and trial rooms with gesture walls and touch-free monitors to find the precise style, without having to shuffle through a pile. Customers can immediately see how a dress would work on them and can browse through suggestions based on their preferences and style computation.