Top 7 footwear trend from New York fashion week fall 2017
The footwear trend at The New York fashion week brings the most versatile styles to follow - from pointy pumps to crystal-studded boots, also the always popular Roman battle boots. From Altuzzara. The designers looked inspired from the 90's nostalgia that's why we saw lots of 90's grunge looks of slouchy boots with silver and hot pink shines. Designers also experimented with minimal to floral prints, the silvery shine that is always popular spotted on the runway.
Lacoste brings back the classic tennis sneaker with a technical upgrade, offering the style in not only signature white but also a burnt orange hue. Slouchy leather boots called to mind '90s grunge, but somehow still seemed fresh as ever.
Here are the most eye catching trends spotted at the runway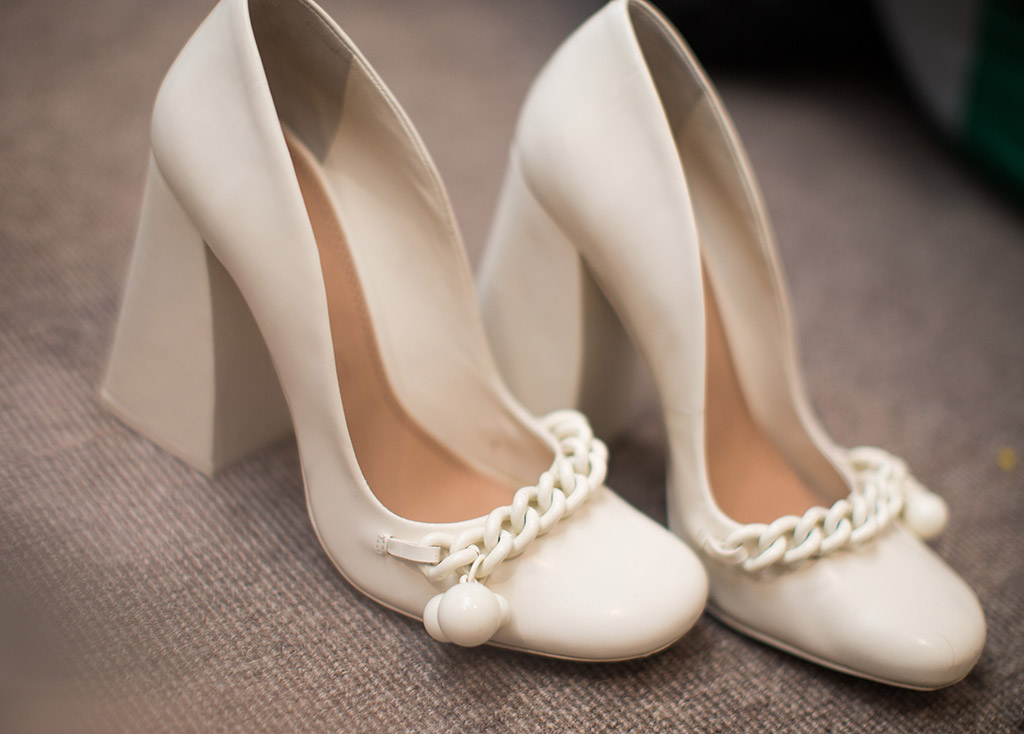 Wrap gladiator sandals and boots
The knotted sandals featured angled metal block heels and were offered in nude, black or pale blue leather. They were a dramatic change from the label's runway shoes last season, which was extra clunky.
The sandals were especially eye-catching when paired with their cap-sleeved wrap dresses — another look that felt refreshingly simple for the label — and wrap-tied knitwear pieces
For fall '17, Altuzarra brought up the rugged-chic army of extreme lace-up lug sole combat boots in black, red and oxblood on Sunday. In an inspired move, they were paired with refined suiting and regal outerwear. There was also a pointed-toe stiletto boot version of the racy laced style and an Oxford too, but the tough, tall and military-inflected versions were the most bewitching.
Velvety luxe
Alexander Wang, Prabal Gurung, and Alice Olivia bring the velvety shine for their fall 2017 collection. Alexander Wang brings the lineup of plush black velvet boots that resembled the famous polarizing sheepskin boots. In an attempt to personalize and (and Wang-ize) the winter staple, they were rimmed in a row of stud embellishment.
Alice Olivia introduces combat boots with heavy hardware accents in plush velvet fabric.
Designer Amy Smilovic's sharp demi-pumps in crinkled velvet were something to behold. Done in loud '80s shades of hot pink, aqua, and Emerald, the effect was intense. There was also a cool version done in blue oxford shirting.
Sock Boot Craze For Fall '17
Phillip Lim came out with a series of patent racer blue stripe cropped boots and midi high pumps, all paired with matching opaque hosiery or cropped socks for added zippy frisson
Pointy Pumps emerges big at Fall 2017
Prabal Gunrungs's fall '17 show at New York Fashion Week Sunday saw sharply pointed footwear silhouettes aligned with softer, ready-to-wear silhouettes, like flowing skirt hemlines. Gurung's pointy shoes are nothing groundbreaking, considering he has shown iterations of the same style for a few seasons now. This season, he did strappy pointy pumps in sprightly yellow patents or silver metallics. He also showed a few below-the-knee boots. Just once, it would be nice to see something new from him
Proenza showed pointy ankle pointed boots this season, either in silver metallic or striped mixed-media treatments. the designer brings the menswear-inspired vibe to the oversized shearling coats.
Torry Birch brings the most feminine version of romantic shoe style in pointed silhouettes, while Lacoste brings the slouchy ankle length boots.
Crystal shined Boots
Oscar de la Renta's Footwear designer Daniel Lawler took in new energy, too, embellishing below-the-knee boots with shimmering crystals. They were ornate, relaxed and, as always, very special
Adam Selman's fall '17 collection have small crystal Embellished red platforms, paired with hot pink socks
Floral print pumps
Kate Spade's Shoe highlights included on-trend, pointed-toe slides done in both leopard and an embroidered floral version.
In what was a chic alternative to a kitten heel, the label offered up a pump elevated on a shiny gold ball — chic but comfortable enough to take on the world.
90's Grunge Style
Lacoste- brings back the classic 90's fashion nostalgia into their footwear. The designer brings slouchy leather poppy pink ankle length boots at the runway of New York.