The 14 biggest Spring Summer 2017 Color Trends
The Spring Summer 2017 color trends are exceptionally emerging bright hues of red, oranges, and yellows however our reports suggest the neon colors are making a comeback after few seasons of spring summer.
Our analysis from the major global street suggests the millennial consumers are looking for the fresh and bright sides of color. Modern consumers are very active and adventurous that is why the colors expressing the energy and zest are direct influencing the buying decisions of youth consumers belonging to the age-group of 14-35. The retailers looking to monetize the Millenial consumers must be ready to add little energy into their assortments offering.
Today's emerging trend of Rave parties suggest how youth are exceptionally taking part in the social activity, and simultaneously the liberal young people are coming forward in support of gender-relegious neutrality that is helping to blur the lines of differneces. Due to these social changes the neutral and rusty colors also emerged at the runway shows.
The latest color update from the men's Spring-Summer 2018 fashion week from the London, Milan and Pris fashion week, Neutral, Red and orange hues emerge again as the key shades of the men's color palette.
The emergence of the neutral hues is outcome of gender neutral social movement dictating the choices of designers. Below is the color palette that we find the most relevant color for the Spring Summer 2017/18.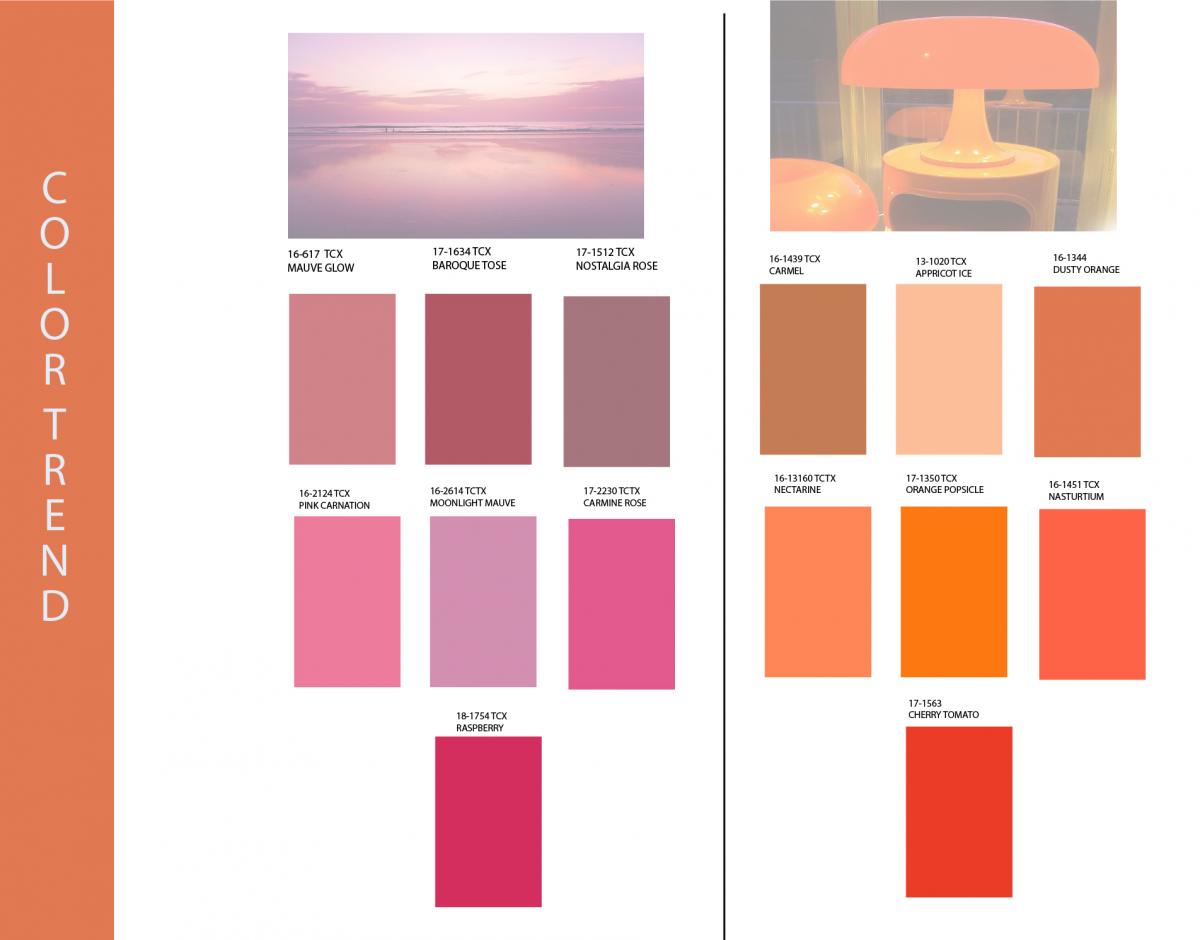 The Neutrals and Rusty colors
The Gender Neutrality is the current social changes that are occurring rapidly as the biggest social changes. The society is ready to blur the differences of gender-based biases as seen at the primary runway shows how the Transgender women are equally getting accepted to walk on the ramp and over the streets how homosexuality is now not the weird thing.
The women and men are easily exchanging the men's and women specific color palettes.
Neon is back
Neon colors are surely making the impact this spring summer 2017 season, as we have spotted it emerging globally at the street and runways.
Primrose Yellow
The yellow is picking up gently consumer's demand seen at the London and, New York fashion week 2017, the yellow color purse, t-shirts, and trousers emerge at these cities. The influence also could be seen at the fall 2017 runway show.
Fiery Red - The energy
Among the spring/ summer 2017 color trends, the fiery red is the next color ardently crackling. The color is massively popular at the Milan streets and also the favorite choice of the designers. The designer houses such as Gucci, Christopher Kane, Max Mara adds the flavor of the energy full red at the runway.
Blush Pink is soft
Soft hues of Pink are must have for this Spring Summer 2017 season. The color emerges adamant widely across the different cities. Also, due to gender blur, it is getting favored among men too.