Art Basel 2016 street style
Art Basel Miami the annual art event where artist showcases their artwork, from modern to traditional. From December we can witness the world's greatest artist, curators. The Miami Art Basel 2016 show is all about, leading galleries from North America, Latin America, Europe, Asia and Africa showed significant work from the masters of Modern and contemporary art, as well the new generation of emerging stars. Paintings, sculptures, installations, photographs, films, and editioned works of the highest quality were on display in the main exhibition hall. Ambitious large‐scale artworks, films and performances became part of the city's outdoor landscape at nearby Collins Park and SoundScape Park.
The heat and humid climate of Miami beach forced people to wear light and fluid cloths, Paris Hilton had to ditch her jacket to attend the event. With nearly cloudless skies blanketing the afternoons on the island, sunglasses were a must during the day, as were sensible flats and sandals, particularly for anyone opting to skip the heavy car traffic snaking up and down Collins Avenue and travel instead by foot to the many hotel parties during the evenings.
The Street Trends
The street style was packed with bold, bright colors, and fun toon prints. Embraced with neo colorful prints of flower, African tribal prints, color blocks. The trend speaks all about fluid dresses allowing to pass air, The frill denim jacket with the nod to the scribble art work at the back of jacket looked elegant. The skirts vary from midi to mini height, the wide legged trousers, culottes are the popular bottom wear style available at the show. The important thing to consider boho theme continues to inspire consumers at the Miami's streets
Golden Sneakers from Nike looks like assuaging consumers and we can see how sneakers are trending in men and women both. Apart from sneakers high heels still inspiring women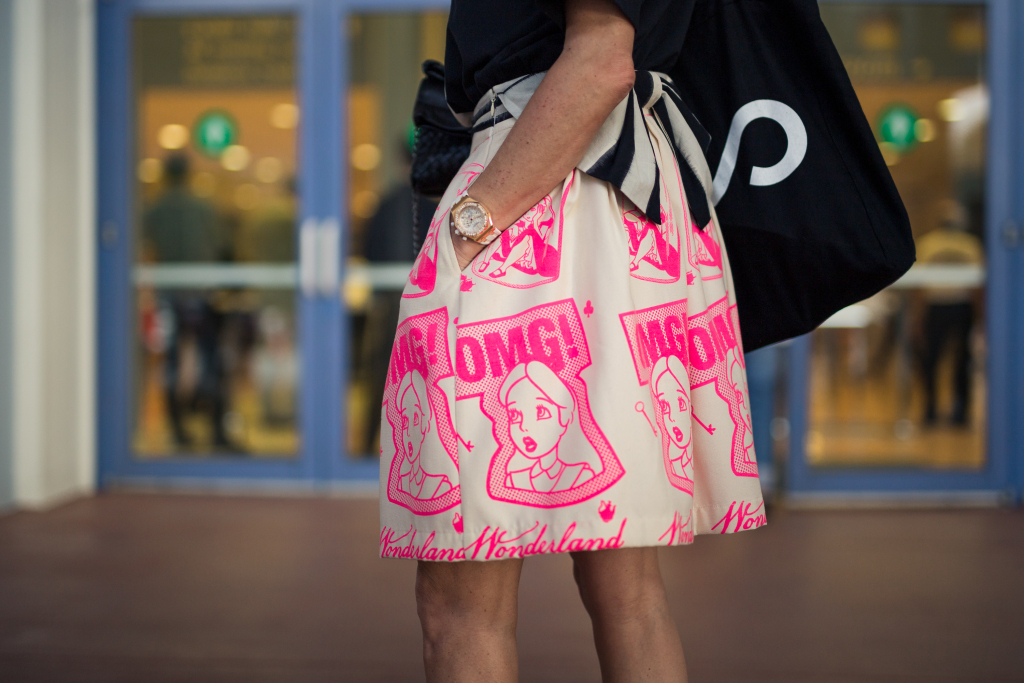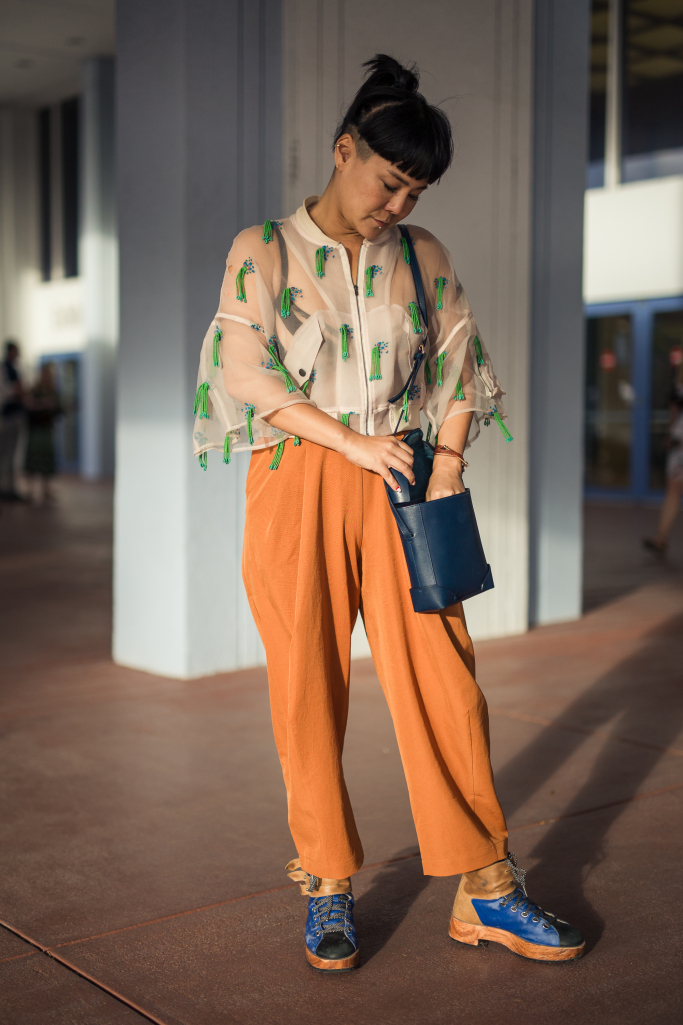 About Art Basel
Since 1970, Art Basel's goal has been the premier institution connecting the world's premier galleries and their patrons, as well serving as a meeting point for the international artworld. Now, over forty years later, its three fairs - in Basel, Hong Kong and Miami Beach - rank as the premier shows of their kind, presenting 20th and 21st century art with a strong curatorial perspective.
Upcoming Art Basel 2017 Shows
The upcoming show to follow that kick starts from the Hong Kong (March 23-25), the next show will take place at Basel (June 17-20) and stops at Miami between (December 7-10)
Art Basel Tickets Price
Art basel tickets are availble online and onsite to purchase, The one day ticket costs $50 if purchased online and $55 if purchased at the venue. Here is the more information about price- https://www.artbasel.com/miami-beach/buy-tickets, you can also buy tickets at Here