The 2017 color forecast - Bright colors make a comeback globally
Yes you heard right, the bright, active colors with full of intense emotional burst makes the consumers choice for 2017, and we also expect it to continue for the year 2018. F-trend have been actively opposing the color trend forecast from the Pantone as we were not convinced at all. The reason given by the Pantone didn't fit our logic seeing the current consumers behavioral changes so far.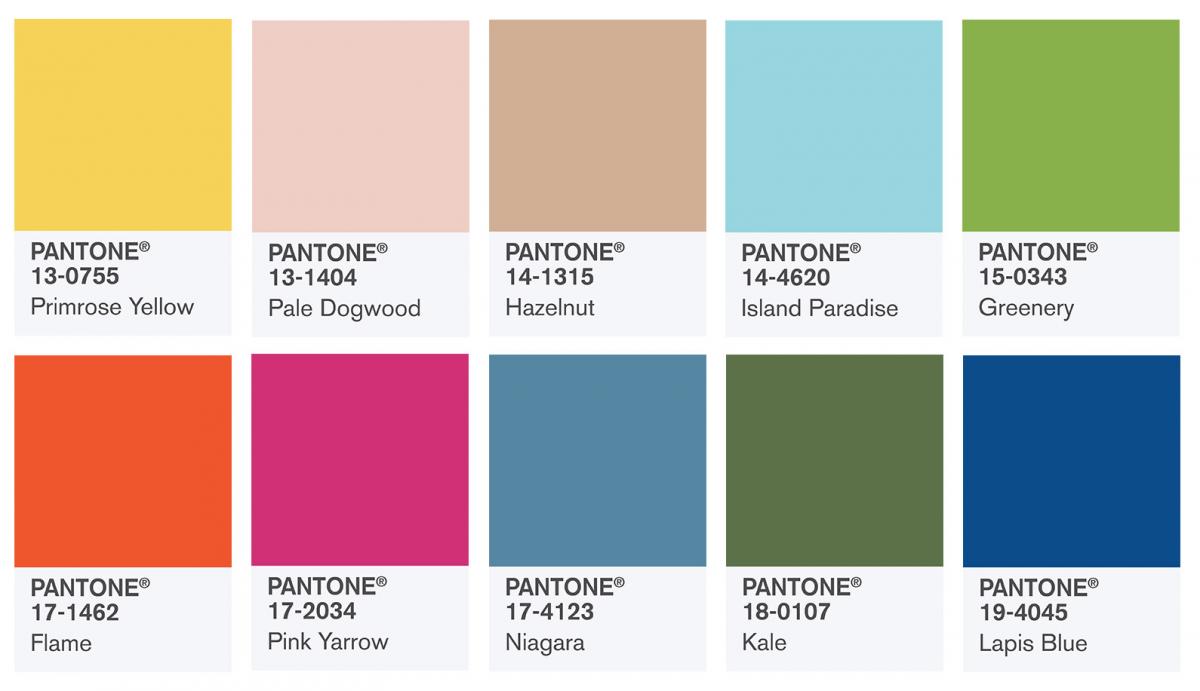 This shift towards bright and active color are not just for few countries, and the trend is global. We can spot men and women loving at the streets of New York to the streets of London, and Delhi.
According to F-trend's observation, we have found bright orange, poppy red, bright yellow are emerging as the new favorite of the consumers.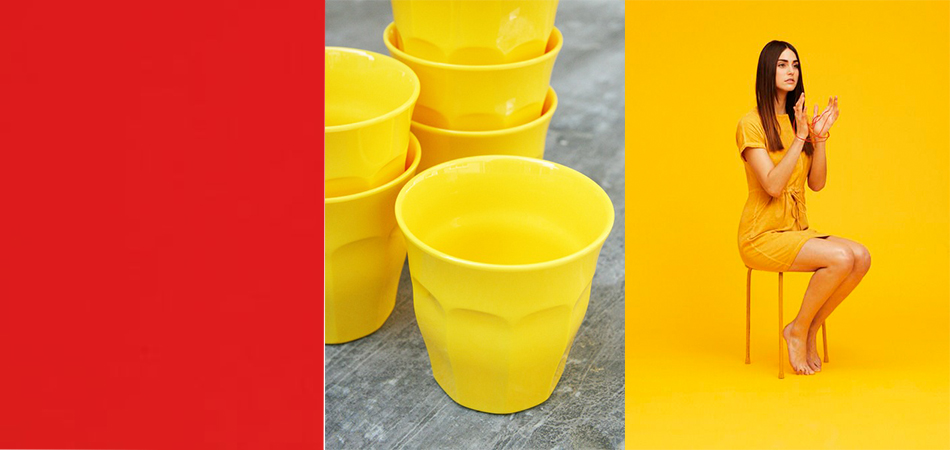 The reason for such gargantuan shift is credited to the modern alpha consumers, as they love to express with the greater level of intensity and the confidence to lead. They believe in equality, and the solution of the problem is not the government. They want to take power to change the world.
One reason could be the 90's nostalgia, the secret rave parties, and the disco clubs.
New York fashion wek street colour trend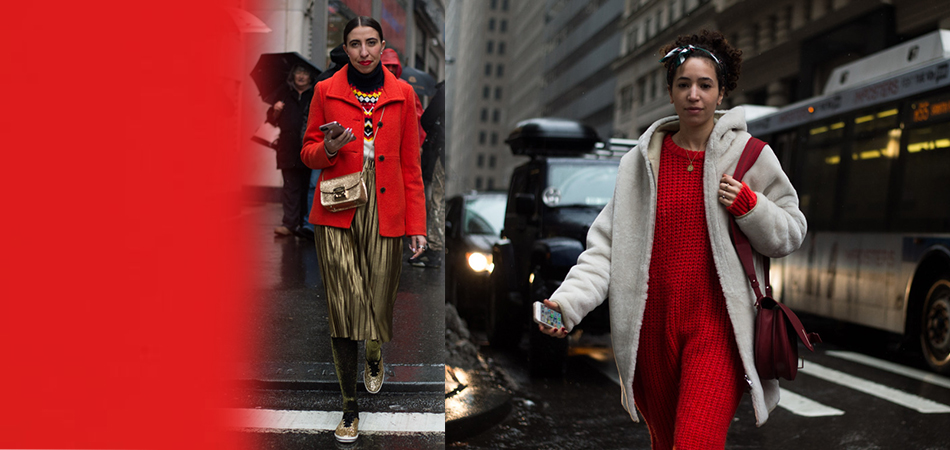 The trend is also getting validated at the streets as we spotted how the yellow and red plays the big role in the women's style from jacket to women's purse and bags.
New York fashion week color trend
Influential Designer houses such as Phillip Lim, Coach 1941, Jason Wu, JCrew, Kate Spade, Naeem Khan, and Proenza Schouler at the New York fashion week Fall 2017 collection shown off many bright reds in their collection.
In Naeem Khan's collection, we spotted red gown while the JCrew's collection had red trousers, skirts, sweater, and jacket. Jason Wu's red handbag looked appealing worn with the red coat dress.
Orange color is the biggest trend at New York fashion week SS18 street
According to Pantone color authority "We typically think of wonderfully theatrical and sociable orange as linked to heat and warmth, however there is also the inevitable association of orange to the time of harvest and falling leaves which we associate with earthy warmth as well as the lighter and less intense apricot and peach tones whose message is one of soft warmth."
The orange color with bright and earthy tones pops up at New York men's fashion week spring summer 18 streets.