London Fashion Week SS17 - Denim Trends
Denim industry is trying to recover from its yoy business loss specially from the womenswear category. But denim is still the choice of designers as its allow to create always something new. At London fashion week spring summer 17 runway show we noticed designers experimented with this classical fabric in there own way. From brands like Marques ' Almeida, Faustine Steinmetz, Ashish, Victoria Victoria Beckham, Mother of Pearl, Vesrus Versace, Belstaff presented there nouveau collection. Here we have picked the Key denim trend from the London Fashion week S/S 17 runway.
Versus Versace Denim Trend
The key trends of the Versus Versace collection was the extreme distressing on bleached denims. Created for the Bad and a Rebel girl who breaks the rule, the models wore the expression to match the denim and the typically rebel girl. The collection has denim pants and jacket. The key highlights of the jacket was the breast pocket, extreme distressed look at hems and sleeves.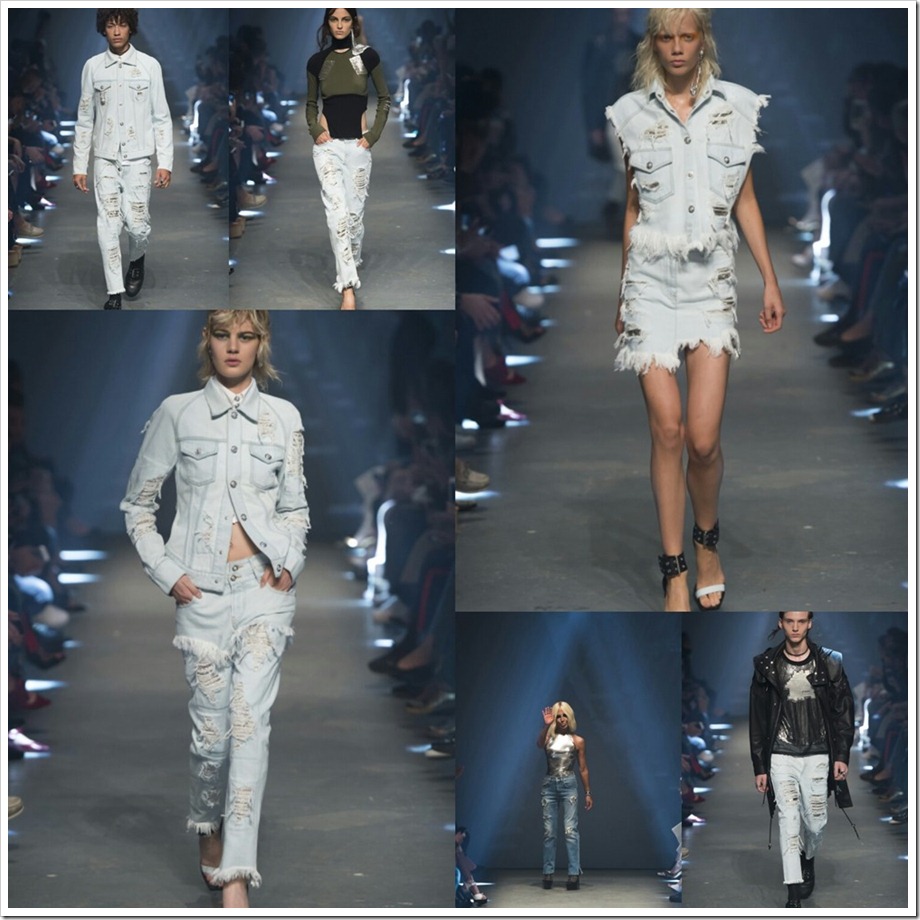 Mother of Pearl Denim Trend
The collection is all about simplicity, without any much work on denim the core denim blue color as being the main color palette of the collection. The style has denim dress, pants, skirts.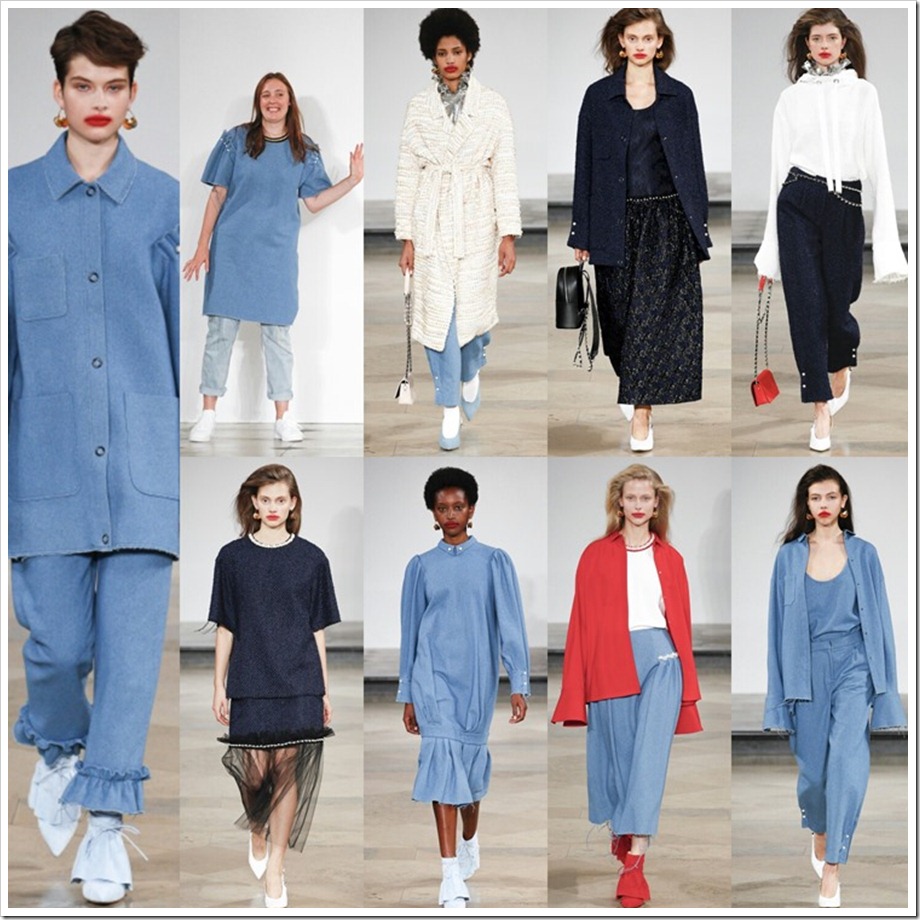 Victoria Victoria Beckham Denim Trend
Simplified denim jacket and pants is all about the collection presented at the show. The embroidered jacket and in-out pocket style for the jeans is the key detailing of the collection. The silhouette is simple, and "A-line".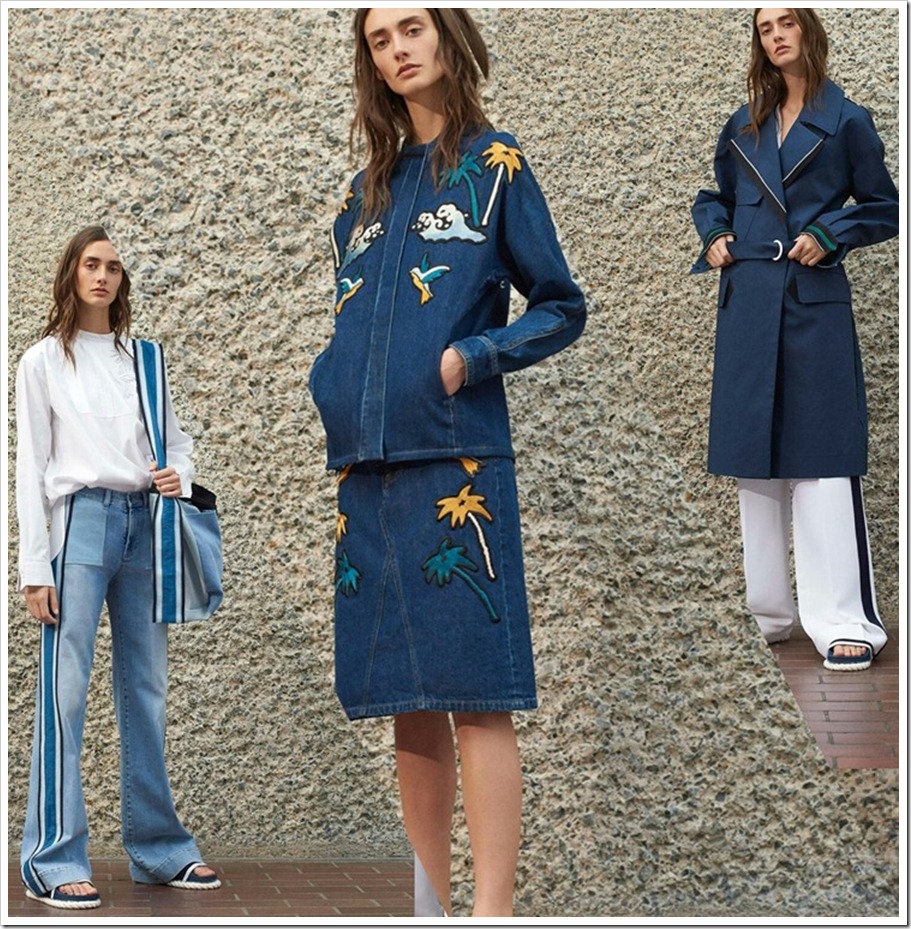 Ashish Denim Trend
Ashish Indian designers had ethnic touch in his collection, With the inspiration taken from the Indian Goddess, the embroidery has floral and paisley print over denim jackets and pants.He had used sequins over jeans in his work. The silhouettes are simple, wide jeans, Indian kurti style top.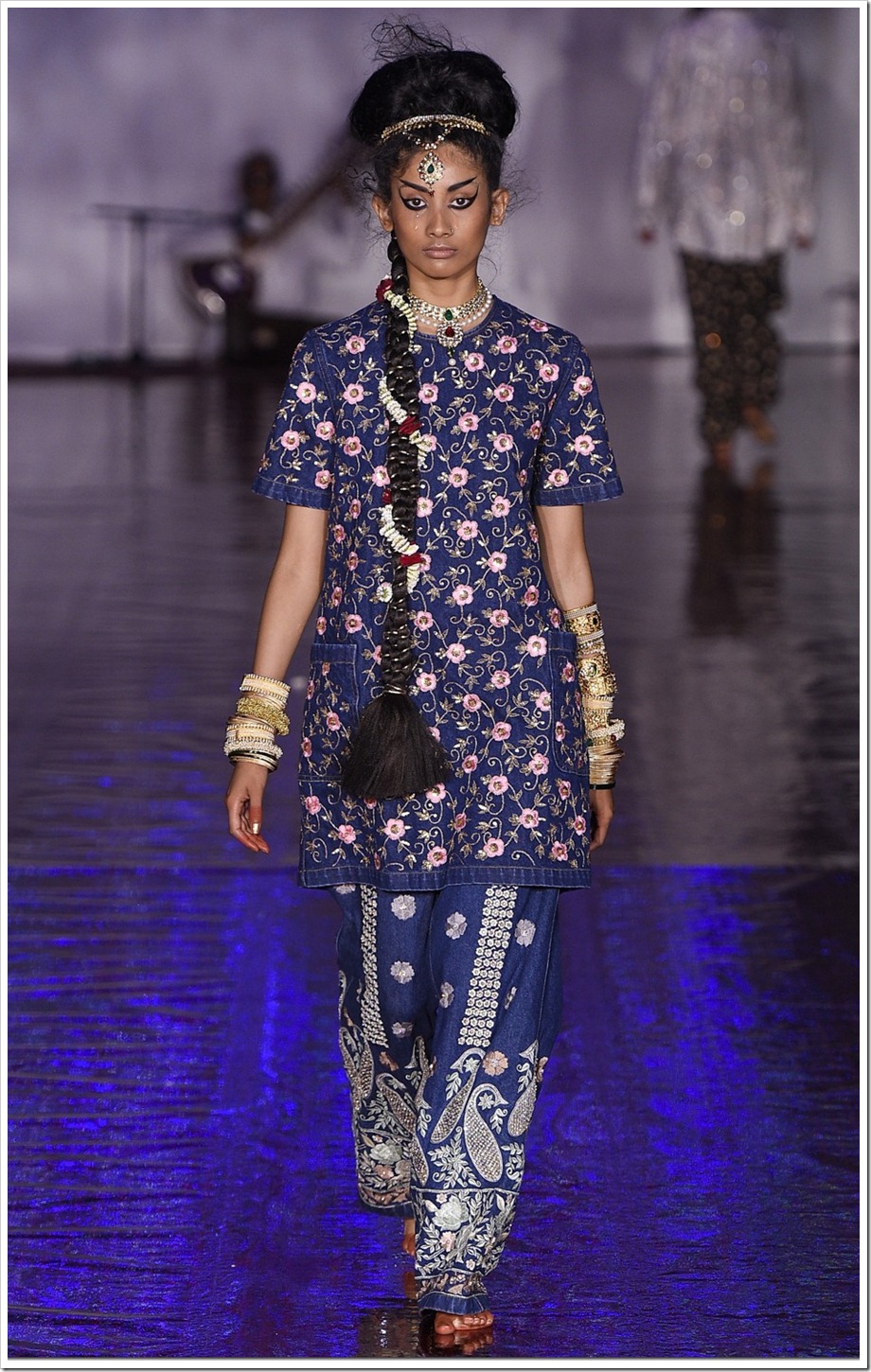 Marques Almeida Denim Trend
The key detailing of the Almeida's collection were frayed end denim jackets and bell jeans, slip dresses , denim long boots and some extra long jeans to cover the shoes ! Marques Almeida never fail to surprise ! The key color of the collection is dark blue, and soft blue.