It's a Bingo! – When Summer Fashion Takes a Playful Twist
More often than not, fashion takes inspiration from objects and occurrences in daily life not to mention pop culture in general. It's a common practice among designers to make themselves and their creations more relatable – a manner of conveying to consumers that everyone encounters more or less the same life experiences.
It's no wonder then that a popular pastime like Bingo has made it all the way into the creative minds of couturiers and fashion designers. Be it the cards, number tiles or balls, various elements of the game are being considered by numerous artists and designers around the globe as design options.
And given that some catwalk big shots are fans of the game, it's easy to market the combination. Kate Moss, for one, is often seen at charitable Bingo events according to US-based fashion designer and entrepreneur Angela Johnson.
As a result, Bingo-inspired clothing is now widespread, mostly as prints on dresses and t-shirts. But aside from outer garments, some of the hottest swimwear was also designed after the number game. Among them is a summer collection by British duo Diana Auria and Margot Bowman, which includes a two-piece set with colorful Bingo card patterns.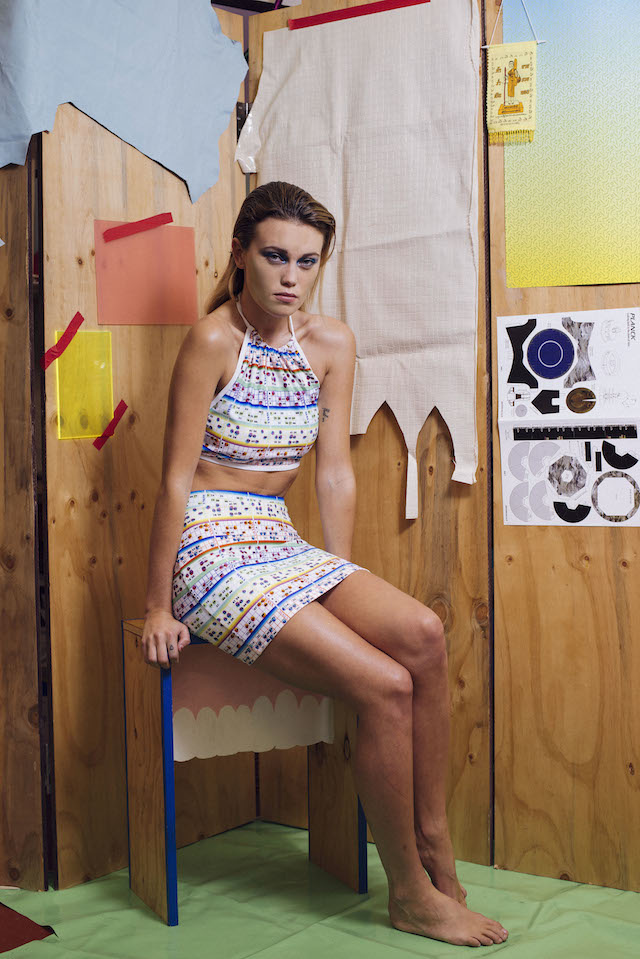 (image: Vice)
The two designers came up with the idea due to the fact that Bingo is a big part of British culture. They even participated in game sessions on multiple occasions for research purposes so they could immerse themselves in the Bingo community and incorporate this ethos into their designs. The concept paid off apparently as Vice reported that the range became a hit and even made it to London Fashion Week. Needless to say, the high-profile exposure allowed their work to gain exposure not just in the UK, but also in other fashion capitals.
The design trend, however, is not limited to textiles. The theme is featured on footwear and accessories as well. Bingo players may pass on game sessions when it's time to go to the beach, but they can still take a part of their favorite hobby along with them through rocking Bingo-designed flip flops.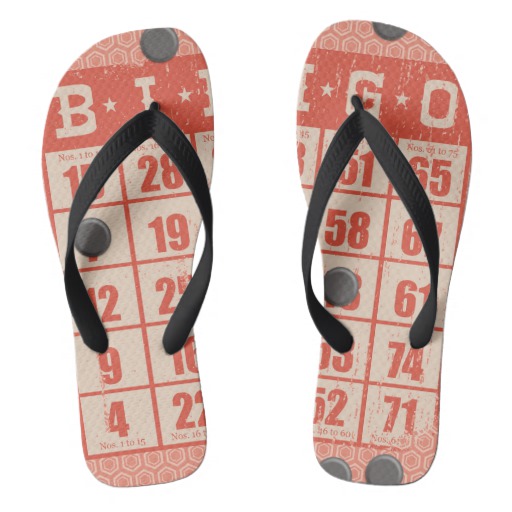 (image: Zazzle)
If you'd rather have something a little more quirky, you could look at wearing a hat or cap with elements from the game. It's the perfect accent to your summer outfit that's sure to catch the attention of fashionistas. Similarly, you can also make the design stand out by sporting it as luggage. Tote bags with Bingo prints are now popular among avid players and fashion enthusiasts alike.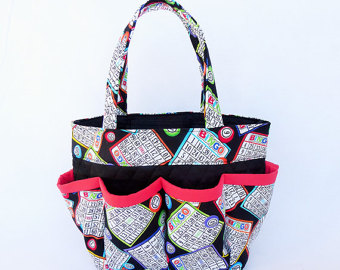 (image: Etsy)
All in all, Bingo has clearly permeated major facets of culture due to it now being used in fashion designs as well. And with more accessible playing options now available, especially on mobile platforms, the game's following is only getting larger. Online portals are bringing the beloved pastime to more people worldwide. Feedback from both seasoned players and newbies playing the game are mostly positive as well. The reviews on gaming site Foxy Bingo show that as long as you find a trusted platform to play on, the experience is usually very rewarding and fun. But of course, you don't need to be a Bingo player to be able to pull off a Bingo-inspired outfit. If you have a taste for unique designs, then that's already a good reason to try out the pieces highlighted above.
For more updates on fashion trends and styles, check out our other topics in our News archive