Inspiration - classic Thong (Geta) footwear style from Japan
Established in 1926 in Osaka, Japan, Calen Blosso is the premier in Geta, or Japanese thong sandals.  It's having 3 stores in Japan and exports to Germany, France, Switzerland, USA, Italy and UK. and more, the brand has international recognition for their classic Japanese styles. 
Since the founding of Taisho in 15 years, we aim to create miscellaneous goods that combine the functionality and fashionability of "Yoh" with the sensitivity and technology of "Japanese" cultivated.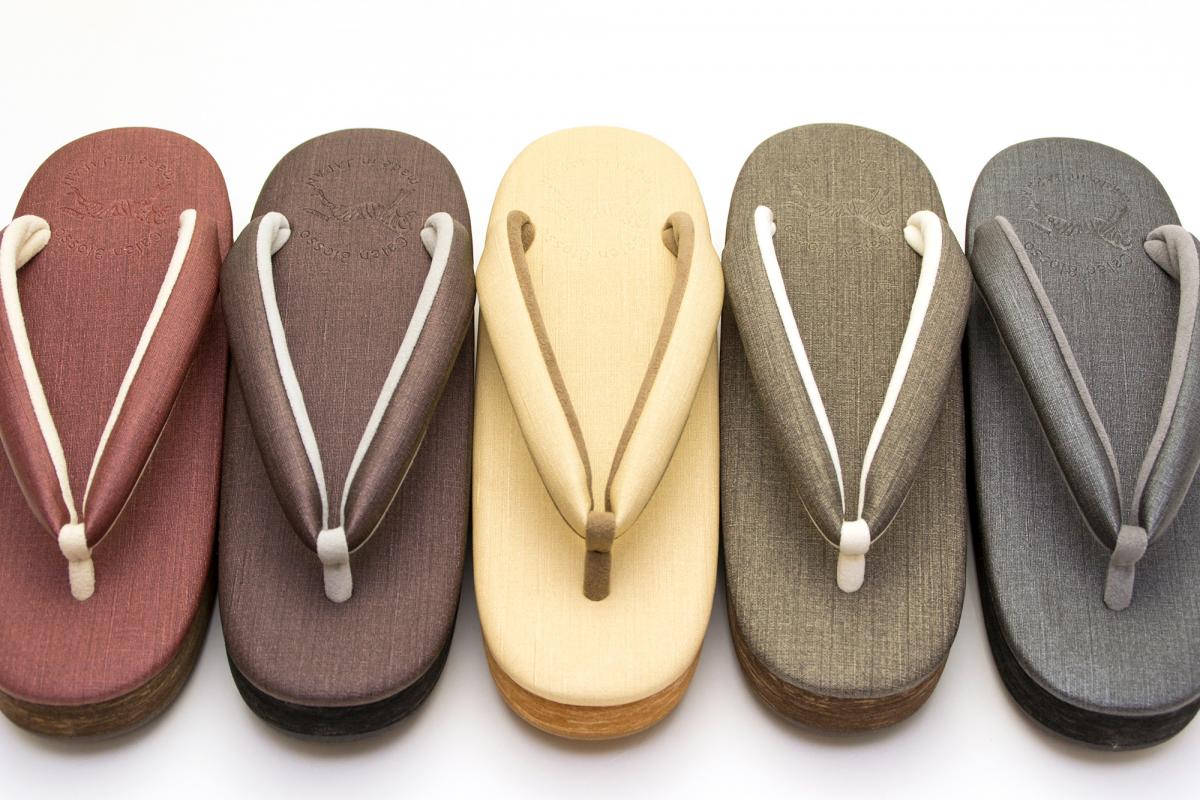 Calen Blosso has Five colors of new colors of "Cafe Azure Princess" is a series adopting a PVC with an elegant impression which was embossed so that a soft lame shine and a silky fabric feeling appear in a thong and a nice soft material (a place where a foot can be placed). It is durable enough to be used for interior materials, sweeping quickly even if it gets wet, easy maintenance characterizes it.
The range of coordination also expands with color development such as purple blue color, red iron oxide color, brown color. This style is also available on Amazon market place.