Anamika Khanna and Rohit Bal to open India Couture Week 2017
The fashion Design Council of India(FDCI) divulged the schedule of India Couture week 2017 season. This July Anamika Khanna and Rohit Bal to hit the runway with their intricate work at the capital of India Delhi, Taj Palace on the 24th July, 2017.
Anamika Khanna will be presenting her couture collection titled 'Luxury 2017' as installation pieces at The Kila, Mehrauli in New Delhi. The unveiling will be between 6 pm - 8.30pm.The label Anamika Khanna is synonymous with superlative crafts and no one knows the power of detailing better than the doyen of Kolkata.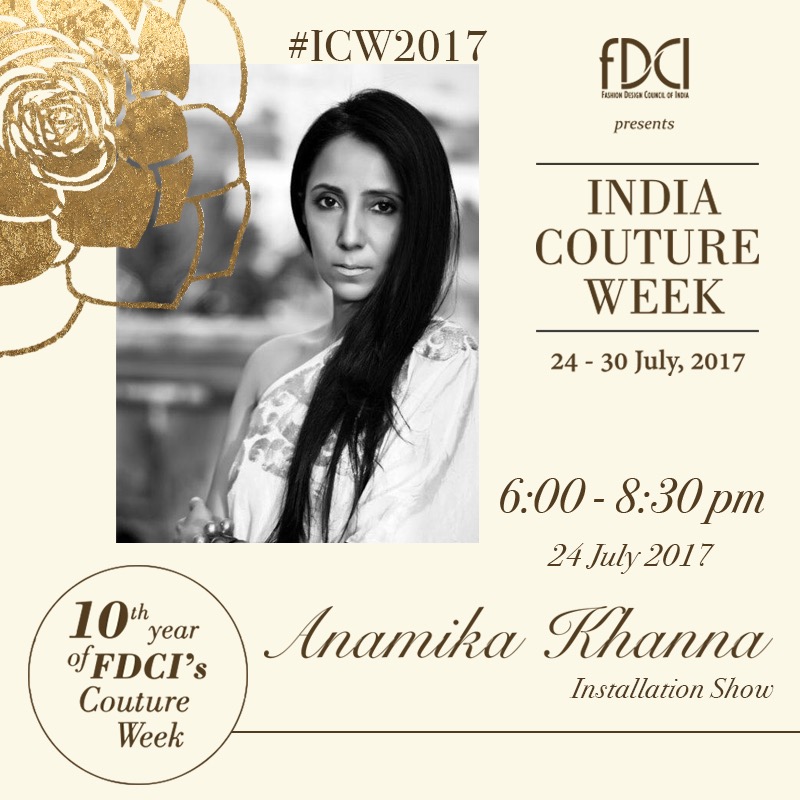 Anamika Khanna speaks about "Respecting and understanding the small nuances of every occasion, at Anamika Khanna, we present the "Luxury 2017" collection, the story of a beautiful wedding."
The designer Rohit Bal, with his classic and immaculate embroideries, will kick start the ICW extravaganza with a show at the restored Bikaner House at 9:30 pm in the capital.
Rohit Bal's collection 'Khush Posh' is an effort to revive heritage pieces from the costume collections of royal Mughals which have been immortalised in museums. The collection highlights the an amalgamation of traditional craft with modern sensibilities preserving its timeless beauty.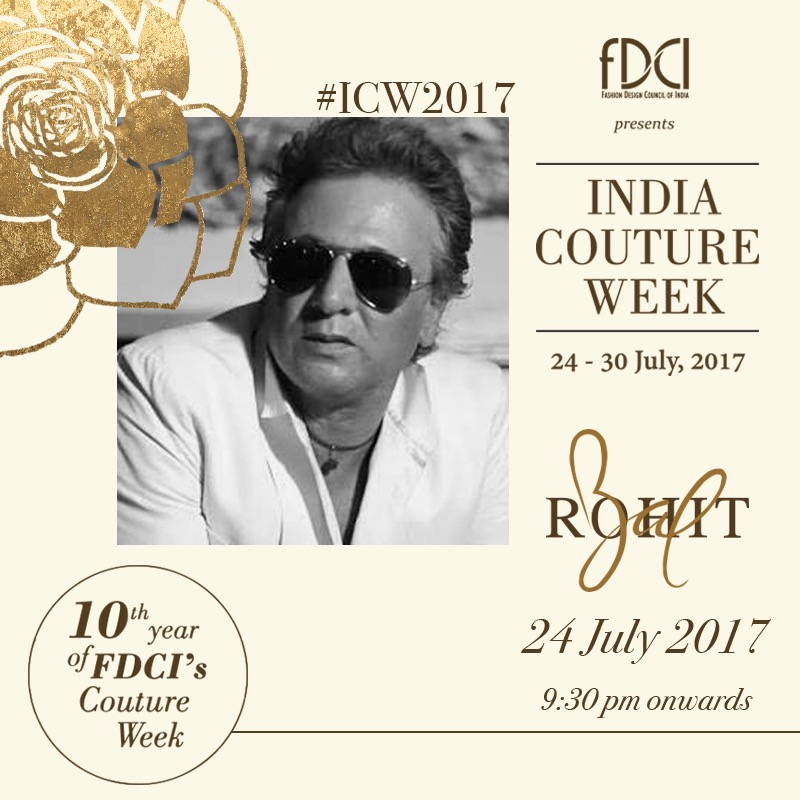 Rohit Bal says, "The collection is an ode to lost craft and tradition. A journey from the past to the present with a gentle nudge of contemporary influences."     
Manish Malhotra to close the ICW 2017 event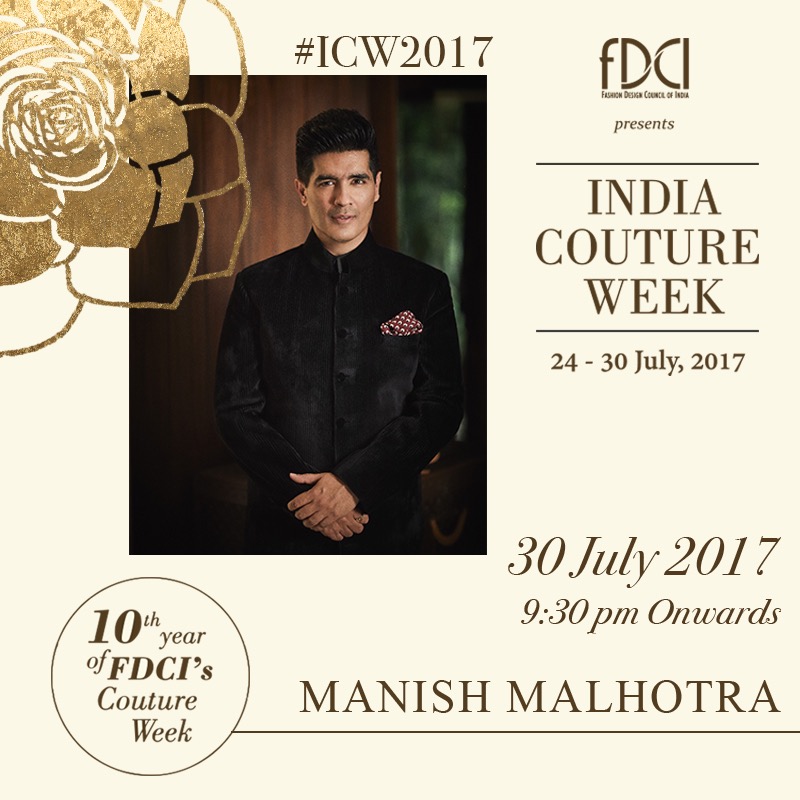 According to the Manish Malhotra,
I have been a part of India Couture Week for 8 years now. I am excited about my upcoming show as it's the fourth time I will be doing a closing show for the platform. 2017 is a special year for the label as it completes 12 years with a robust expansion plan underway. The end of this year will see our Delhi Flagship store space growing to almost 15,000 sq.ft to become the largest standalone Indian designer store. The showcase at India Couture Week will be a stellar experience that is befitting these milestones and will present Manish Malhotra Label's new design direction through the lens of Couture.
The India couture week 2017 calendar
FDCI announced the India couture week 2017's full calender. The event will be held from July 24-30, 2017 at the Taj Palace hotel, and will include interesting offsite venues in the capital, in keeping with its decade long existence.