Amazon India Fashion Week A/W 2017 - day 2
The Amazon India fashion week moves to day two of its five days biggest fashion gala of the season organized by FDCI in association with Maybelline New York. While the day one was specially dedicated to India's craft and textile, day two brings India's ace designers like Anupama Dayal, Samant Chauhan, Huemn, Rina Dhaka and many others.
Here are the quick trends spotted at the day two -
Anupamaa Dayal- The Sacred Forest
Anupamaa Dayal brings her theme The Sacred Forest ensembles on the ramp with the floral appliqué for her show. The other key highlights were the fusion of Indo-western style with the foliage and floral prints over the garments. The easy to travel with, feminine enough to win hearts...high sufficiently to pass on to the next generation. The color pallets to Follow through shades like Parakeet green, poison ivy, daffodil yellow, shades of indigo, burgundy & raisin, Through vivid colors and natural florals find the imaginative new collection,
Pranav Mishra and Shyma Shetty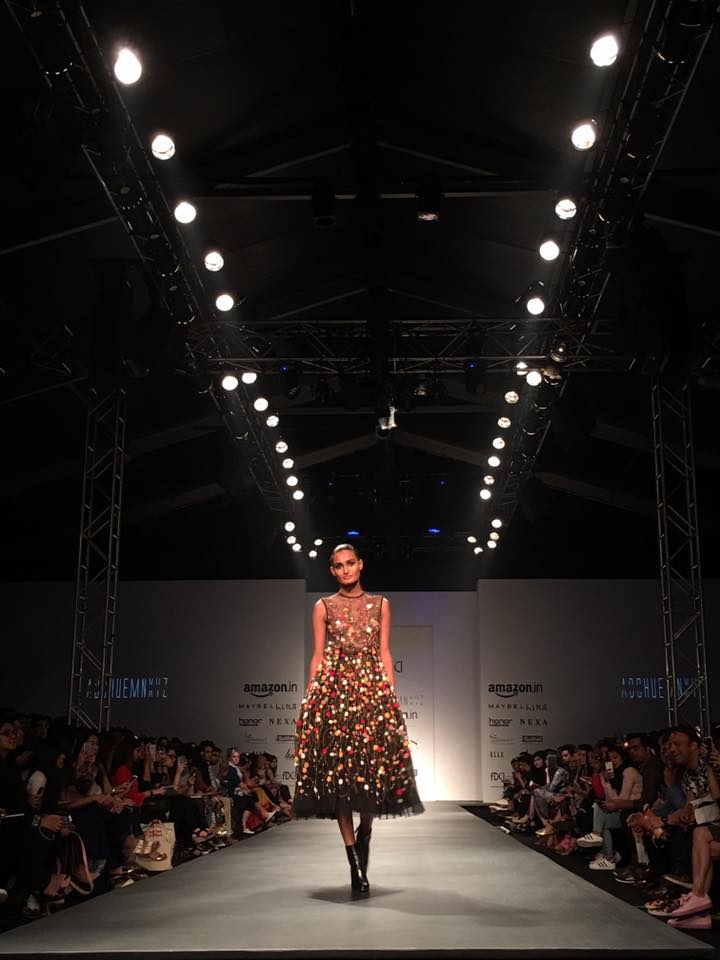 Inspired by classic German poetry, designers Pranav Mishra and Shyma Shetty bring "Realism" on the ramp for the 2017's Autumn winter season style.
Huemn - Individuality is beautiful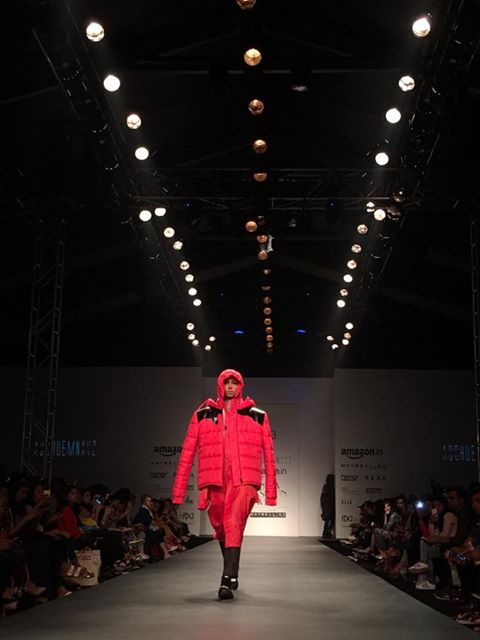 HUEMN launches their first line of denim, Puffer Jacket and raincoats, the collection at the HUEMN for man/woman is an individual in their right. Which takes inspiration from the socio-economic and political ambiance, The collection brings the message you how beautiful it is to be different, pays tribute to one's individuality, at the Plushy warmth in the HUEMN 's fall collection at the Amazon India fashion week AW17
Samant Chauhan- The Royal Elegance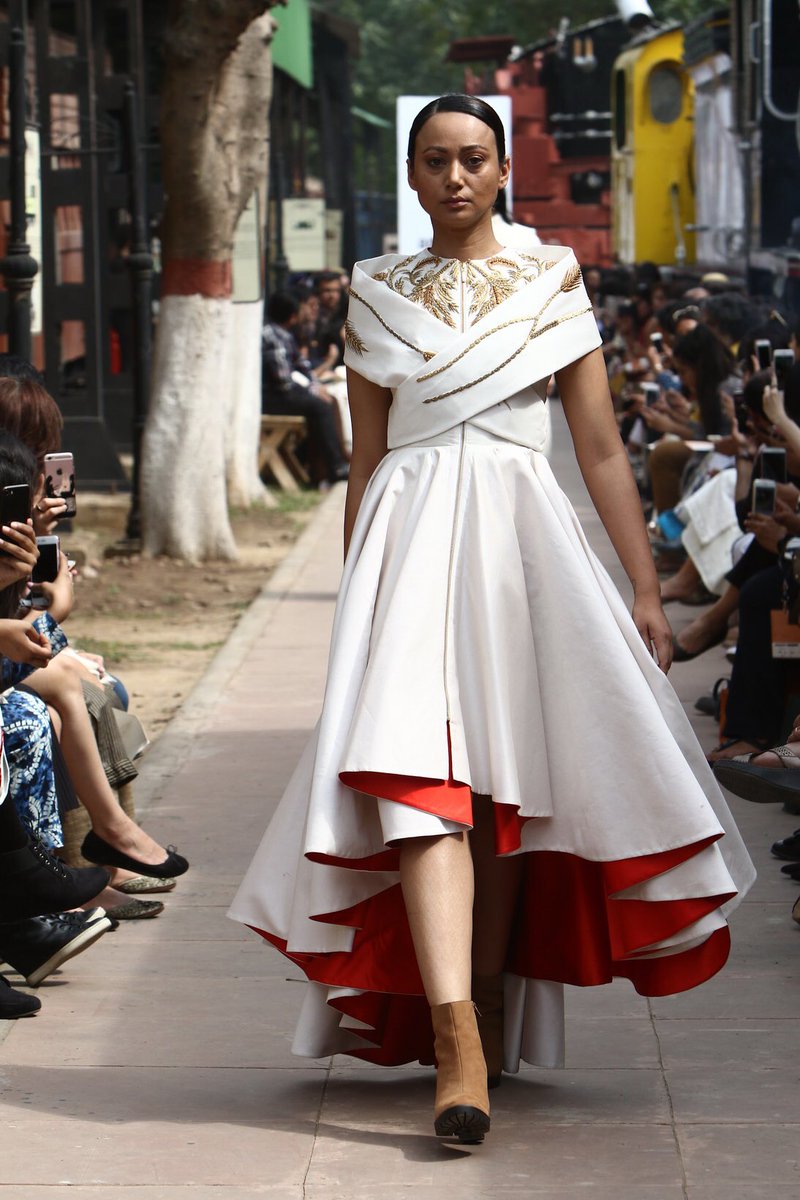 The queen of silks Muga silk revived at the greatest fashion extravaganza. Royalty graces the runway, with Muga silk shimmering in all its glory at the AIFWAW17. Samant Chauhan, the doyen designer, honored for his invaluable contributions to the silk industry, brings the best of Muga Silk as the key material inspired by the royal grace showcased his collection at the Rail Bhawan Delhi.
Samant Chauhan's added the elegance to the ever lustrous fabric decorated by the Rajghoria weavers exquisitely on the Muga silk fabric A Muga creation is not just an apparel piece; it's an heirloom, treasured for generations. Samant Chauhan featuring the perfect blend of both traditional and contemporary style of Muga silk
updating .....